8 Amazing Oculus Rift Uses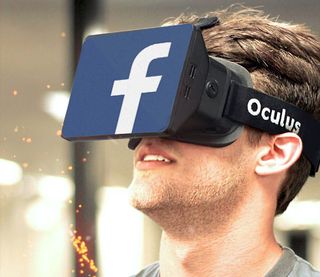 8 Amazing Oculus Rift Uses
Facebook's $2 billion acquisition of virtual reality startup Oculus VR almost broke the Internet when it was announced. But with the dust settling on this unexpected team-up, there are plenty of interesting ways that these two vastly different parties could work together.
Using Oculus, Facebook can now create new ways to experience entertainment, shopping and education. Here are eight of our suggestions for how Facebook can truly make Oculus "the most social platform ever."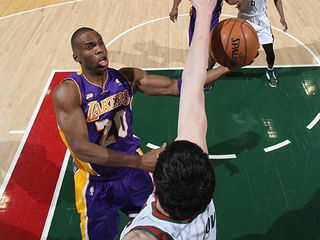 Be There: Virtual Sporting Events and Concerts
Not everyone has the means to see their favorite band or sports team in person, but Facebook and Oculus could provide the next best thing. Imagine getting to sit in Los Angeles' Staples Center and watch the Lakers, or kick back in Madison Square Garden for a Coldplay concert, all without having to leave your bedroom. The Oculus Rift could be an excellent gateway into live entertainment, whether that content is livestreamed or recorded.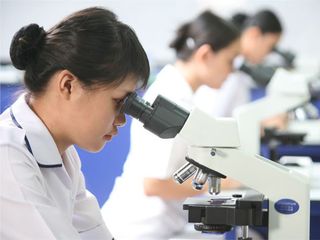 Online Education 2.0
If lack of travel time has been keeping you from enrolling in an extra college course or two, Oculus could bring you back to the classroom. Online classes have been around for a while, but Oculus could help remote students feel like they're sitting in the same room as their classmates and professors. From dissecting animals to mixing volatile chemicals to woodworking, making the grade while remote should be easier than ever.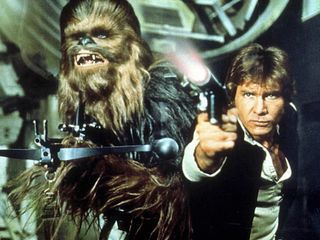 Put Yourself in the Movies
Many of us like to "get lost" in television and film, but Oculus Rift could finally make that term literal. The Rift could place us inside our favorite fictional worlds, allowing us to freely look around in the middle of an epic "Star Wars" starfighter battle or get a better glance at the stunning virtual vistas in "Avatar." Content providers could even gamify the experience — think of how much more fun an episode of "CSI" would be if you could help the characters investigate a crime scene.
MORE: What is the Oculus Rift?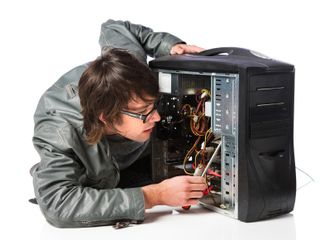 Idiot-Proof DIY Videos
Instructional videos are oftentimes boring, but with Oculus Rift, they don't have to be. Experiencing tutorials in virtual reality could give users a better idea of how to fix their fridges or upgrade their old PCs, as you'd be able to get a lifelike view of the components you'd need to mess with. This also opens up partnership possibilities for Facebook and Oculus, as stores like The Home Depot and Target could bundle instructional VR videos with the purchase of their products.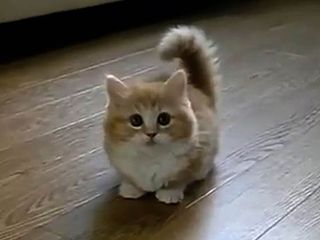 First-Person Video Sharing
These days, Facebook is more synonymous than ever with video sharing, as taking a quick scroll down your news feed will reveal troves of auto-playing videos. While watching your friends' crazy stunts and cat videos is entertaining, picture being able to live those moments the same way they did. Watching your loved one's first-person videos would put you right in the scene, whether you want to catch up on the party you missed or would like a virtual tour of your best bud's new apartment.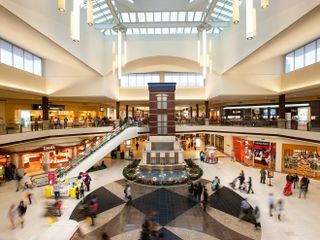 The Mall in Your Living Room
Facebook already knows how to get you to shop with personalized ads, and they can take the concept further by placing you in a virtual mall. Online shopping doesn't get much easier than clicking on stuff we want to buy, but the prospect of walking around digital versions of shops like Macy's sounds a lot more fun. Your body scan could be on file, and you could try on clothes virtually. Or your kids could play with goodies at Toys 'R' Us before you buy. We're not sure how Oculus would handle the food court, however.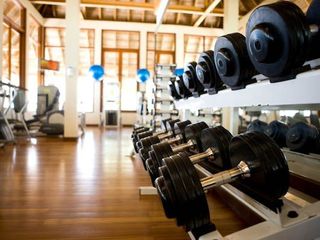 Really Personal Training
While this would require a lighter, more ergonomic version of the current Rift, Oculus' headset has tons of fitness potential. Just imagine slipping on a Rift and being transported to a quiet, inspiring location where you can focus on activities like jumping jacks or yoga while an on-screen trainer keeps you going. Since Oculus Rift can put you in all types of interesting worlds, you might actually have a reason to put that old treadmill to good use.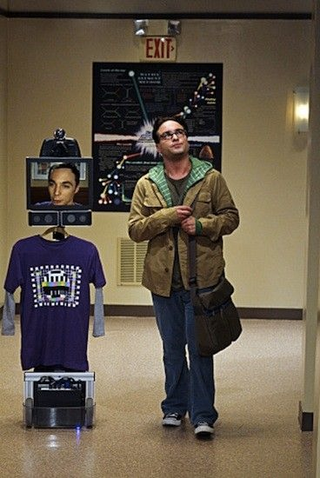 Working from Home, Evolved
It's nice to have a job where you can work from home, but many employees have a hard time focusing when season 3 of "Game of Thrones" is just a remote click away. Oculus could remedy this problem by immersing you in a live feed of your office, allowing you to communicate and collaborate with co-workers as if you were there. Best of all, your bosses still wouldn't be able to see you, so you'd be free to finish the week's TPS report while still in your Captain America pajamas.