CES 2014 Day 1 Highlights: Top 7 Stories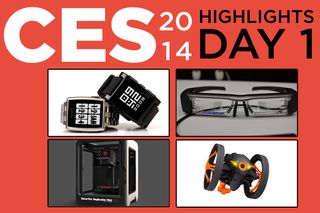 The biggest and brightest from the year's top tech show
The first day of this year's International CES consumer electronics show in Las Vegas revealed hundreds of cool gadgets, ranging from enormous curved TV sets to tiny smartwatches. Here's our roundup of the best of CES 2014, day one.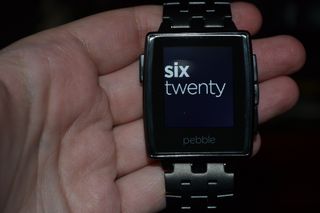 Pebble Steel smartwatch
Pebble is heading upscale with the Pebble Steel. Sleeker and sturdier than the original plastic Pebble smartwatch, the Steel sports a stainless-steel face and Gorilla Glass screen. Like the first Pebble, the Pebble Steel is waterproof, but at $250, it's $100 more than the original. The Steel starts shipping Jan. 28, which is when ESPN, Pandora and Yelp apps will be added to the Pebble app store.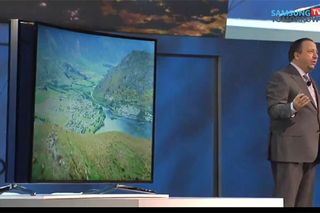 Samsung flexible TV
Last year, a deluge of 4K ultra-high-definition TVs took over CES. This year, those TVs are back, but now they have curved screens, for an even more immersive experience. What if you can't decide between the form factors? Samsung's intriguing prototype might solve the problem: At the press of a button, the screen switches from flat to curved, and then back again.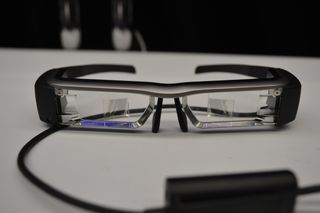 Epson Moverio BT-200 smart glasses
Firing a shot across Google's bow, printer maker Epson unveiled a pair of Android-powered smart glasses that double as a virtual-reality eyepiece for use with video games. Retailing for $700, the Moverio BT-200 glasses can project images into both lenses and also feature a gyroscope, accelerometer and magnetic compass. The glasses can also stream content from media players.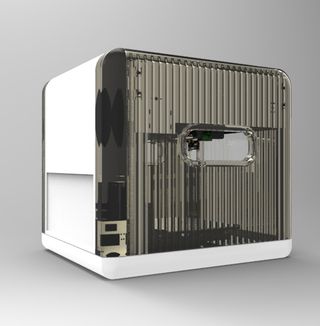 XYZprinting Da Vinci 1.0 3D printer
Remember when HDTV prices fell through the $1,000 price barrier, and sales skyrocketed? At $499, the XYZprinting Da Vinci 1.0 may do the same for 3D printers. This fully built printer uses ABS resin to print objects measuring up to 20 centimeters (7.9 inches) per side. XYZprinting is taking pre-orders now; the Da Vinci 1.0 will ship in March.

Inmotion SCV R1 personal transporter
It's been 12 years since the Segway was introduced, yet only mall cops and warehouse workers seem to use them. With its SCV R1, China's Inmotion is aiming at the consumers Segway failed to attract. The R1 is a lighter, less stodgy-looking personal transporter that retails for $2,500, half the price of a Segway — and, as we demonstrate, is just as much fun.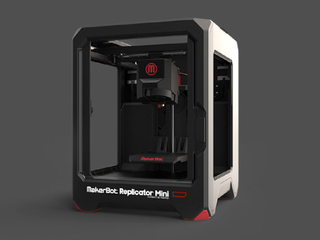 MakerBot Replicator Mini 3D printer
At $1,375, MakerBot's new introductory Replicator Mini isn't the cheapest 3D printer out there, but its simplicity of use — the device has one physical button — and quality build make the unit well worth the price. It'll print objects measuring up to 4 x 4 x 6 inches (10 x 10 x 15 centimeters), and users seeking functions beyond the single Print button can turn to MakerBot's desktop and mobile applications.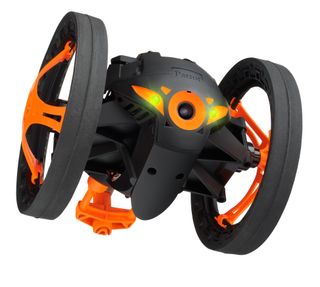 Parrot Sumo jumping robot
French robot-and-drone maker Parrot keeps coming up with fun new gadgets, and the brightly colored Sumo is no exception. The Wi-Fi controlled robot not only wheels around and records video, but also jumps about 2 1/2 feet (75 centimeters) into the air using a spring-loaded tail. The Sumo's durable build handily withstands the shock of landing.