The Best Games of NYCC 2013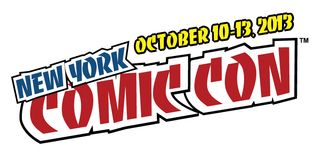 The Best Games From New York Comic-Con
Despite its name, New York's annual Comic Con celebrates much more than book-bound superheroes. NYCC has become a major hotspot for the biggest games of the holiday season, and publishers big and small populate the showroom floor with their latest offerings every year.
The upcoming Xbox One and Playstation 4 consoles were notably absent this year, but there was plenty of current-gen gaming goodness to enjoy at the Con. From "Sonic" to "South Park," here are our favorite games of New York Comic Con 2013.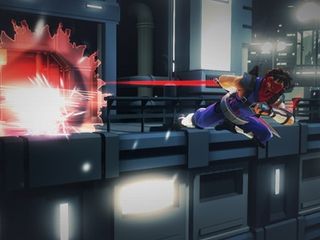 Strider
One of the more nostalgic fixtures at this year's con, Capcom's "Strider" is an HD reboot of a beloved arcade action game. While you'll still be slashing up robots and performing acrobatic wall moves like in the 1989 original, this new iteration of "Strider" leaps into the modern age with beautifully stylized graphics and a free-flowing exploration system that allows you to tackle each stage how you see fit. You can look forward to this revised ninja romp when it arrives early 2014.
.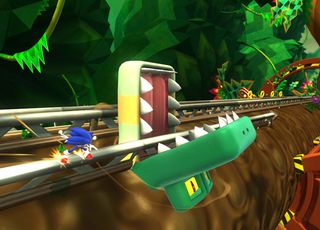 Sonic: Lost World
After a brief hiatus from consoles, Sega's speedy blue mascot is ready for his biggest adventure yet. "Sonic: Lost World" fuses the classic high-speed platforming of the "Sonic" games with some new moves and mechanics, delivering fully-interactive 3D stages with parkour-style wall moves as well as classic 2D portions that recall the franchise's early days. We look forward to this hybrid of old and new when it hits for Nintendo's Wii U and 3DS later this month.
MORE: NYCC 2013: 'Sonic: Lost World' Hands-On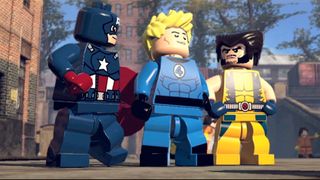 LEGO Marvel Super Heroes
"LEGO Marvel Super Heroes" may not have been playable at the NYCC 2013 show floor, but Marvel revealed a staggering list of new characters for the brick-based platformer this weekend. Joining the likes of Spider-Man and Captain America will be fan-favorites such as Havok, Luke Cage, Electro, Kurse, Taskmaster, and even a handbag-wielding Aunt May. LEGO games tend to cater to kids and casual gamers, but we think even the most hardcore of Marvel fanatics will find something to love in this virtual toybox.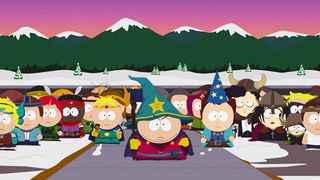 South Park: Stick of Truth
While hit comedy show "South Park" isn't quite synonymous with turn-based role-playing games, the two concepts make a delightfully lewd combination in "South Park: Stick of Truth." The Obsidian-developed title is a surprisingly deep affair in which exploring your environment is key and exploding farts are your greatest weapon. You'll come for the offensive humor and TV-quality cutscenes, though you just might stay for the gameplay variety and character development.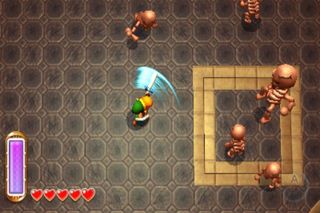 The Legend of Zelda: A Link Between Worlds
Nintendo's beloved "Legend of Zelda" series never fails to innovate, and the upcoming "A Link Between Worlds" is no exception. While the game is based on the 1991 Super Nintendo title "A Link to the Past," Link can now traverse the environment like never before by fusing with the walls around him. The ability to become a moving mosaic allowed us to access parts of the game world that would otherwise be impossible to reach, and we can't wait to see how far this new mechanic takes our hero when the game releases this November.