10 Worst Tech PR Stunts of All Time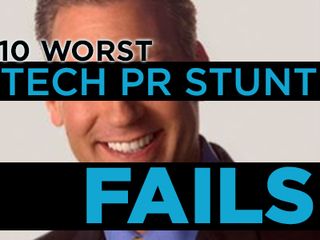 10 Worst Tech PR Stunts
Many in the tech industry will tell you that there's no such thing as bad press, but what about press that makes you look bad? Indeed, as companies strive to make a splash with a new product, they often end up making headlines for all the wrong reasons. Sometimes, it comes down to circumstances beyond their control, but other gaffes leave us wondering how a particular idea got green-lighted in the first place. Here's our list of the 10 worst tech PR nightmares. If we've forgotten any, be sure to leave them in the comments below!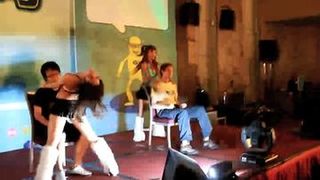 Yahoo! and the Hack Day Strippers
Back in 2009, Yahoo! was forced to apologize after it hired lap dancers for its Open Hack Day event in Taiwan. The event sees coders gather together to create Web applications. For previous Hack Day events, well-known musicians were on hand to entertain attendees. In 2009, Yahoo! decided to try something new with the 'Hack Girls,' scantily clad dancers in bras and mini-skirts. A few coders were even singled out and given a personal dance. The reaction once photos of the event hit the web was less than favorable and Yahoo! had to admit that the 'Hack Girls' aspect of the event was "not reflective of that spirit or purpose" of the Hack Day convention.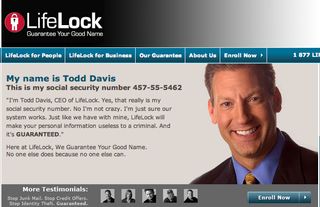 LifeLock's CEO and His Very Public Social Security Number
The number one rule when it comes to running a business is believing in your product. In that context, it's hard to blame LifeLock CEO Todd Davis for putting his social security number on billboards across America. LifeLock makes its money by protecting customers from identity theft. In 2007, it was widely reported that Davis' publication of his social security number had resulted in a $500 loan being taken out in his name. Davis didn't even know he'd been the victim of identity theft until the unpaid loan was forwarded to a collection agency. Despite LifeLock not detecting the incident (or preventing it), Davis maintained that it was a one time thing. Except that it wasn't. In 2010, the Phoenix New Times reported that Davis had been the victim of identity theft no fewer than 13 times. Fraudulent accounts opened in his name included AT&T and Verizon accounts in New York, a Centerpoint Energy account, a Gap credit card, a Credit One Bank account and more.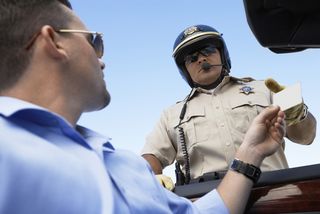 Acclaim and the Free Speeding Tickets
We get that the legal team might not exactly be 'the fun team' at any company, but sometimes the input of a level-headed lawyer is exactly what your great idea is missing. The now-defunct Acclaim Entertainment had a few marketing stunts filed under 'Where the heck was legal?' while it was still in business. One of the whackier ones was the declaration that it would pay all of the speeding tickets issued in the United Kingdom on a specific day. The stunt was an effort to promote the release of racing game Burnout 2: Point of Impact. Naturally, the UK government wasn't exactly over the moon about giving motorists an excuse to floor it during their commute, so the plan was nixed before this National Speeding Day came to pass.
(Image via Shutterstock)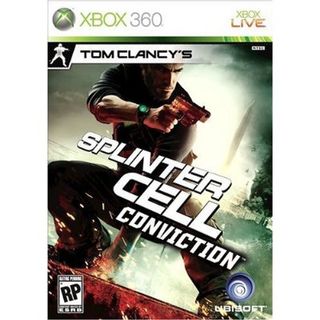 Ubisoft and the Splinter Cell Gunman
Ubisoft was left red-faced after an attempt to promote Splinter Cell Conviction ended in an armed police callout. The company sent a promotions worker to a pub in Auckland with a fake gun. The worker in question had bandages on his hands and threatened people outside the bar with his fake weapon. With no idea that the gun was fake, people (understandably enough) panicked. The police were called and, once they realized the gun was fake, were none too pleased by the stunt. Ubisoft partner Monaco Corporation apologized for the incident, branding it 'marketing gone wrong.'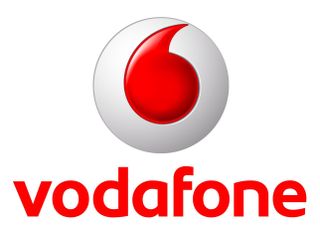 Vodafone and the Streakers
If it's an outdoor sporting event, you can be almost certain there will be some goon willing to get naked and sprint across the field. What you wouldn't expect, is for that goon (or goons plural) to be sponsored by a major corporation. The BBC reports that in 2002, Vodafone Australia was pushing for a PR stunt at an upcoming New Zealand vs. Australia ruby match in New Zealand. Vodafone CEO Grahame Maher was apparently contacted by someone planning a stunt at the event and agreed to pay any fines in exchange for promotion.
The stunt in question was two streakers running onto the pitch while New Zealand was taking a penalty kick. The kick went wide, New Zealand's All Blacks went on to lose the game, and Vodafone, a sponsor of the opposing team, was left looking sheepish. The company donated NZ$100,000 to a campaign aimed at reducing sports injuries and apologized to the All Blacks, all of New Zealand, Rugby fans and its own customers.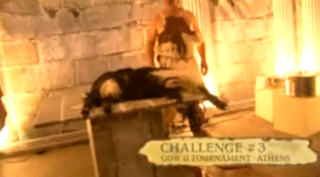 Sony and the (Nearly) Headless Goat
Back in 2007, Sony threw an an 'Ancient Greece' party to celebrate the release of God of War 2. Those that attended the event were treated to a toga party like no other. There were grapes, topless women to serve said grapes, men dressed as Greek Gods, knife throwing, and snake pits. It was even held in Athens! There was also a freshly slaughtered goat that had been partially decapitated and was stuffed with warm offal. Guests were apparently encouraged to pull this out with their hands.
The event was featured in Sony's PlayStation magazine, complete with photos (of course) and generated quite a bit of controversy. Sony recalled the magazine before it hit newsstands and issued an apology. The company told Britain's Daily Mail that the goat hadn't been slaughtered for the event but was instead purchased from a local butcher by the company Sony had hired to stage the event. Why the goat had been partially decapitated was not mentioned.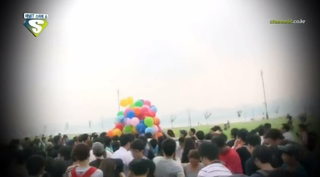 LG and the Balloons
In an attempt to drum up excitement about its newest flagship device, LG decided to give away 100 brand new G2 handsets. The company released one hundred helium balloons containing special coupons for a free phone. Unfortunately, LG didn't anticipate how far people would go to get one of those special balloons. Attendees shot at the balloons with BB guns and one person even brought a homemade spear. A total of twenty people were injured and LG canceled several other outdoor promotional events it had planned for the G2.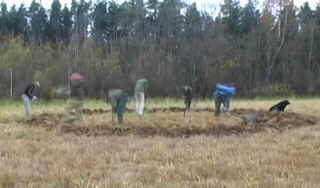 Tele2 and the Meteorite Crash
Here's some viral marketing gone horribly wrong. Back in 2009, Swedish telecommunications company Tele2 asked several students to post a video about a crater outside the Latvian town of Mazsalaca. One of them, Ancis Steinbergs, said he'd seen a fiery object fall out of the sky onto the field. Before long, fire police and military unit arrived on the scene.
Scientists soon determined that the crater, which measured 30–33 ft wide and 6.5–10 ft deep, was an elaborate hoax. Tele2 admitted that it was responsible and spokesperson explained that it was intended "to draw attention away from Latvia's economic crisis and toward something else more interesting." The company said nine people had dug the hole before burning chemicals in the bottom. Tele2 reimbursed the Latvian government for the expenses it incurred responding to the incident and apologized.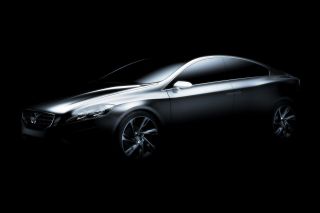 Volvo and the Car Safety Demo
Volvo makes safe cars and the company is more than happy to prove it to you. Unfortunately, even the best laid plans often go awry. In 2010, Volvo invited the press to watch as it launched one of its S60 cars at the back of a truck. The test was supposed to show the press what would happen when Volvo's crash avoidance system kicked in. The new technology was supposed to automatically stop the car before it collided with the truck. Unfortunately, that didn't happen.
Instead, the car smashed into the back of the truck at 30 mph. Volvo says the crash avoidance system didn't activate because of a problem with the battery. What's more, if someone had been in the car, they would have known that the system wasn't working properly. According to Wired, the assembled press had already seen a working demonstration, so while Volvo certainly wasn't laughing, it seems no one else took the botched demo too seriously.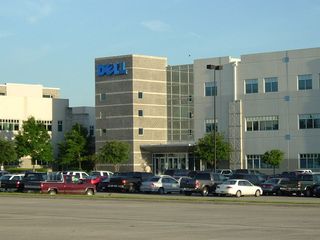 Dell's Texas Gunman
Valentine's Day 2011, a SWAT team was called to deal with what workers claimed was a masked gunman roaming the halls at Dell's Round Rock campus in Texas. Police received calls from inside the Dell building about reported sightings of a masked and armed man inside restricted-access areas. People reported seeing a man wearing dark clothing and wearing a skull-patterned mask to hide his face. He was also waving metallic objects and shouting "go to the lobby."
A team of 24 heavily-armed police officers entered the building only to discover that the whole thing was just the sales team having a bit of fun. Apparently, a couple of members of the sales department were taking part in a secret product-promotion stunt. Maybe promotional stunts involving a masked gunman aren't the type of thing that you should keep a secret?
Photo credit: Tim Patterson