How To: Running Old Sega Games On Your Desktop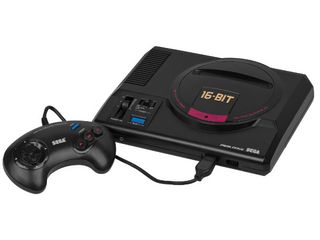 Intro
Sega's consoles have a long history of storied, classic games that go right back to the dawn of the computer gaming age. Such classics as the Phantasy Star series, the birth of the Sonic the Hedgehog franchise, right up to the sheer open world awesomeness of Shenmue have delighted gamers the world over for years. Though the consoles themselves are no longer made or supported, it is still possible to play your old collection of Sega classics with the use of console emulator software.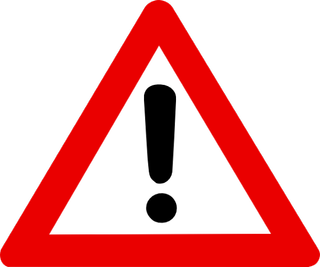 Legalese
First, some legal bits: It's not yet illegal to have and run a console emulator. The trouble is in getting the ROMs for games that you want to run on the emulator. While it's legal for owners of a game to personally create an archival backup copy of a game, it isn't legal to get ROMs or image files off the net, even if you legally own a copy of the game. You have to own the game yourself, and make the copy yourself. That's toughest on the cartridge games, but with Sega CD and Dreamcast games, it's not too hard to get software like ImgBurn that lets you personally rip iso files from your original discs.
Again: It's only legal for you personally to make ROM or image copies of a game you own. It's illegal to download, share, or host ROM or image files of the games themselves.
(EDITOR'S NOTE: Main source for this writeup can be found here.)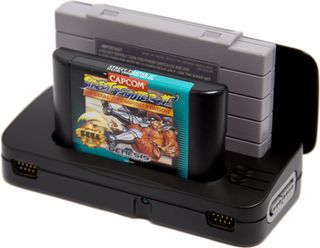 What You'll Need
An Emulator: These programs emulate the hardware of a particular game console such as the Sega Master System or Genesis/Megadrive, allowing you to run a program as if it were being run by the game console in question.
Cartridge ROMs: Essentially electronic copies of your game cartridges. Copying a ROM from a cartridge used to require some skill with electronics, but devices like the Retrode allow owners of old game cartridges to quickly and easily make backup copies that can be run on emulators.
Game disks or images: Alternatively, for Sega CD or Dreamcast games, you can use your original CDs, or make images of them with a utility like ImgBurn.
A gamepad compatible with your desktop (Optional): While you can play on the keyboard, it's more comfortable (and more in the spirit of console gaming) to use a controller.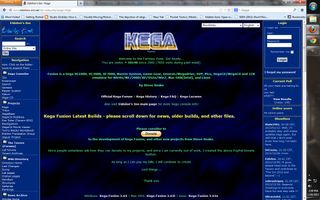 Fusion Emulator Download
One of the better emulators out there for a broad range of Sega systems such as the Sega Master System, Sega Genesis/Megadrive, and Sega CD is Fusion, aka KEGA Fusion, a stable, reliable emulator for many of Sega's cartridge-driven consoles. Download it here, and we'll give you a quick run through for playing your classic gameson this console emulator.
Fusion Emulator How To (Loading a Game)
Fusion starts you off with a rather unwelcoming screen of white noise, which distracting at first, until you realize that this is pretty much what your TV screen's AV-input channel looked like before you powered up your console. Accessing the File menu allows you to select the console you want to emulate as well as the specific ROM file from your basic Windows file browser. You can also boot a Sega CD disk, or load up a disk image from the File menu. Another feature to take note of here is the ability to "Save State," effectively taking a snapshot of the system state. This allows you to save and reload gameplay even if the game doesn't normally support this.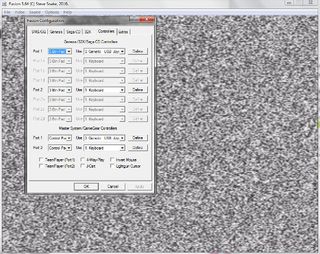 Fusion Emulator How To (Setting up Controls)
Other settings you'll want to look at include the Video menu, which allows you to set a custom screen size and tweak graphics and emulation settings. In order to define the control scheme, you'll want to go to Options -> Set Config -> Controls. From there, you can select control devices you want to emulate, as well as define the specific buttons for your keyboard or gamepad.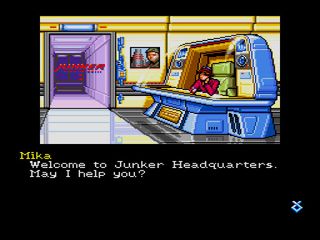 Fusion Emulator How To: Game On! (Snatcher)
Now that you know how to load up ROMs and tweak the control scheme, you should be able to play just about any game for the Master System, Genesis/Megadrive, or Sega CD that you've got in your collection. Fusion is an internet favorite because of its ability to play a broad range of Sega consoles, while also being easy to use.
On display here for example, is a screenshot from the cyberpunk adventure game Snatcher. Snatcher is a near-future detective story with more than a little whiff of Blade Runner and Terminator.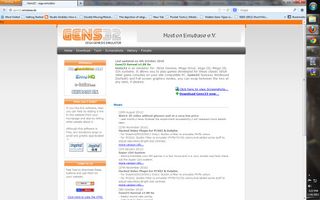 Gen32 Emulator Download
Gen32 is another good choice for Genesis/MegaDrive, 32x and Sega CD emulation, though it doesn't support older machines like the Master System. Click on the download link on the Gen32 download emulator above and we'll show you how to get this beast running.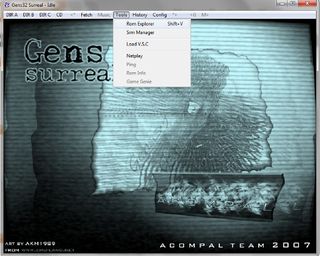 Gen32 Emulator How To (Main Screen & Loading ROMs)
Gen32 at least has a friendlier splash page than Fusion but it also has a slightly less user friendly menu bar at first glance. The first three buttons of the interface (DIR A, DIR B, DIR C) open up a file browser window for loading up ROMs or images, while the last, CD, allows you to boot a Sega CD game from a disk. Alternatively, you can look up Tools -> Rom Explorer, which allows you to browse for ROMs, as well as keeping a history of ROMs loaded.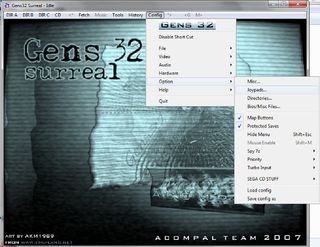 Gen32 Emulator How To (Setup & Controls)
The Config menu gives you a fair amount of settings to tweak, grouped together in handy tabs. 'File' allows you to save the game state while 'Video' allows you to set custom screen resolutions and switch between windowed and full screen mode. Key bindings and other controller settings can be reached through Options->Joypads.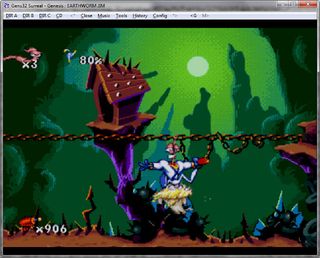 Gen32 Emulator How To: Game On! (Earthworm Jim)
While the menu bar is clunkier than Fusion and it doesn't support the oldest of the Sega consoles such as the Master System, Gen32 is excellent when it comes to Genesis/Megadrive, 32x, and Sega CD emulation. It's also a good backup to have if a ROM or disk has compatibility problems with the Fusion emulator (or vice versa). Here's a screenshot of the first Earthworm Jim game, a totally zany platformerwith a seriously psychedelic look to it. The game sees players guide the eponymous hero through numerous levels in order to rescue Princess What's-Her-Name.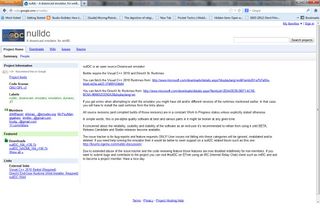 nullDC Emulator Download
We wrap up our Sega console emulators with the nullDC emulator, which allows users to play Dreamcast games from disk or image, as well as emulating VMU, the Dreamcast controller, and VMU memory attachments. After downloading the nullDC file, we'll run you through how tosetup and run games with nullDC.
nullDC HowTo (BIOS)
nullDC's Dreamcast emulation will take a bit more work to get off the ground, but it's certainly worth it. First off, you'll need to find Dreamcast BIOS files, easy enough to find with a quick internet search. Then, you'll want to place them in nullDC's "Data" folder so that the emulator can properly function and read game disks.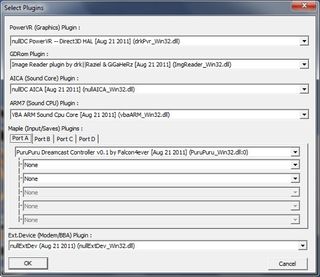 nullDC How To (Controller Config)
With the BIOS down, the next thing you'll want to do is setup your control scheme. Go to Options -> Select Plugins, which will bring up a menu of plugin options. The one you'll want to tweak next is labelled "Maple," which handles the controller input and saving to the controller memory card/VMU.The dropdown menu will present you with options. We've found the "PuruPuru Dreamcast Controller" option to work best with a variety of generic USB gamepads and the Xbox 360 controller. From there, you go to Options->Maple, and select the virtual ports that you want to mount a controller in, and then configure the button layout. You can also mount virtual memory cards here.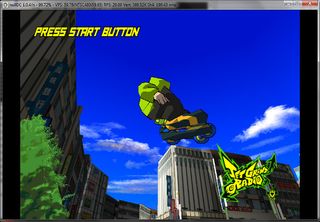 nullDC How To: Loading Disk image (Jet Grind Radio)
With the controllers and BIOS set up, you're ready to start playing games. From File -> Normal Boot, you can load up the disk or image file you want. With controller or keyboard in hand, it's time to take the plunge in another blast from the past with kickass titles like the martial arts series Shenmue, or the stylishly cel shaded skating and graffiti game Jet Grind Radio.