Windows Live Messenger Tips & Tricks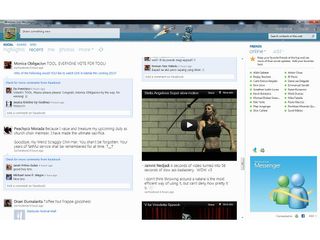 Windows Live Messenger.
Windows Live Messenger is Microsoft's instant messaging clientfor its Windows Live network. Bundled with the Windows Essentials package, Windows Live Messenger does more than just provide instant messaging. You can also use it to connect to various social media networks, make video calls over the Windows Live network, send video messages, transfer files, and send SMS messages to your contacts' mobile phones.
Here's a quick rundown of some useful features, tricks, and add-ons for Windows Live Messenger.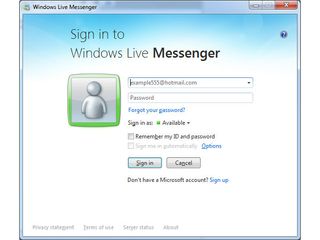 Getting Started
First off, you'll need to download and install the Windows Live Essentials suite, a bundle of free programs that includes Windows Live Messenger. After installing, you'll be prompted to create a Windows Live account, or you can log in with your existing one.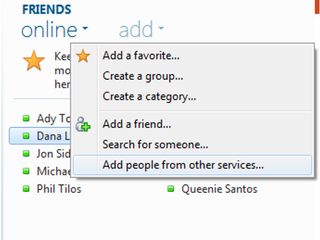 Integrating other networks p1
Windows Live Messenger can be used to chat with your contacts across the Windows Live network, but it can also be set to chat with contacts on various other social networks and services such as LinkedIn, Flickr, Google, or Yahoo!. You can also view status updates and other shared media.
First, you'll need to associate your other accounts to your Windows Live Messenger account. In the main page, go to "Add->Add people from other services."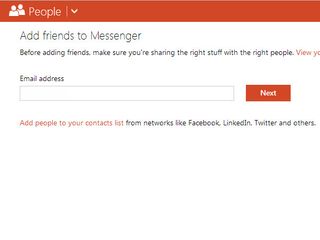 Integrating other networks p2
From here, you can manually add contacts through their email addresses by manually copying them in. Alternatively, you can use the "Add people to your contacts list" to add your contacts from other social networks.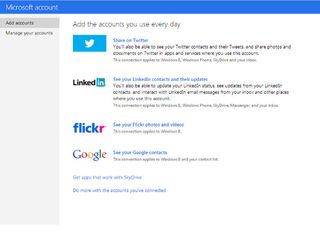 Integrating other networks p3
From here, you can select individual networks that you want to link to your account, such as your Facebook, LinkedIn, Flickr and Twitter. You'll be asked to log in to the relevant accounts you want to link, and then Windows Live Messenger will take it from there.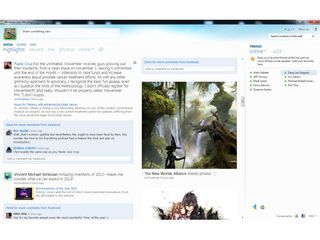 Integrating other networks p4
In no time at all you'll be able to chat with your Facebook friends, view your Flickr photos and videos, or keep up to date on what your LinkedIn contacts are up to in real life.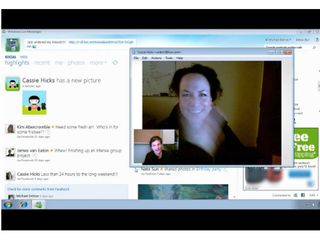 Video calls
Windows Live Messenger also has a Video Call function for communicating with your WLM contacts. When you doubleclick on a contact's window to start a conversation, look for the "Start a video call" option if your friend has a webcam connected. You can set the video chat window to full screen, or leave it on the side if you need to work on other things while making the call.
Editor's Note: Both you and your friend must be using Messenger through your Windows account. And you may want to ask your contact if they're up for a video call through chat before sending an invitation.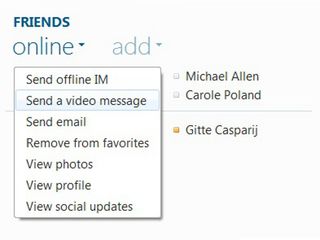 Video Messaging
You can also send video messages to your Windows Live Messenger contacts. Mouse over a contact and select the "Send a video message" option to record a short video clip (up to 30 seconds) with your webcam. You can review your video, rerecord it if you're unsatisfied, and then send it out. Your friend will receive an email with your video message. You can also view your video message through your SkyDrive account (which comes as part of the Windows Live Essentials package).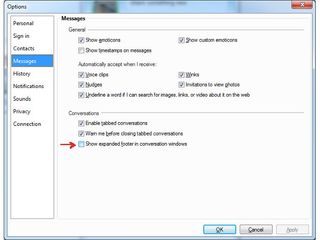 Removing the chatbox banner ad
While removing the banner ad in the main window of WLM may require some fiddling, removing the banner in the individual chat windows is a much easier operation. From the main window, click on your username and select "More options". From there, go to the Messages tab and uncheck "Show expanded footer in conversation windows". That should remove the in-chat banner ad, if you find it intrusive, though the text ad link will still remain.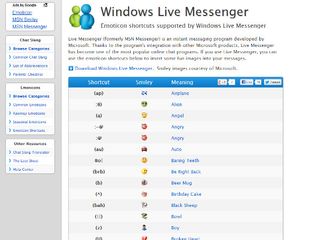 Chat emoticons
Depending on who you ask, emoticons can either be a cute little feature, or a groan-inducing one. The former might find this chatslang.com list of emoticons for Windows Live Messenger useful. The latter group of users can turn off emoticons by clicking on their username, going to "More Options," and unchecking "Show emoticons" and "Show custom emoticons" through the Messages tab.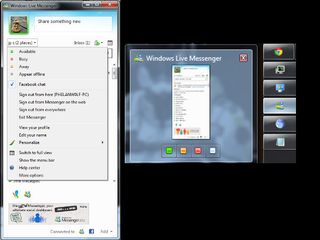 Appearing offline to contacts or groups
You can configure WLM to set a color-coded status bar showing whether you are online, offline, away, or busy. In the main window, simply click on your username, and the menu prompt will give you a series of color-coded status displays to indicate whether you're open to being contacted or not. You can also hover over WLM in the taskbar, and the little widget in the preview screen will allow you to set that as well. If you want to be more selective about appearing offline to particular contacts or contact groups, you can right click on a person, group, or category and select "Appear offline to this person/group/category". You will need to show yourself as online again in order to send them a message, though. This functionality also might not be available for associated accounts like Facebook chat.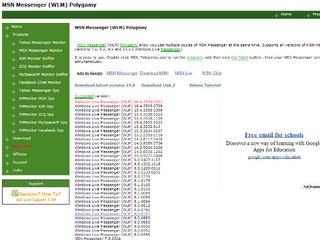 MSN Messenger Polygamy
No, MSN Messenger Polygamy is not about having multiple spouses and families. This little program allows you to tweak Windows Live Messenger to allow polygamy, or having multiple instances of the program online and logged in to different accounts. This might be useful, if, for example, you keep one Microsoft account for work, and another one for social contacts. By default, you can only have one instance of WLM online on your desktop at any one time. MSN Messenger Polygamy allows you to circumvent that limitation.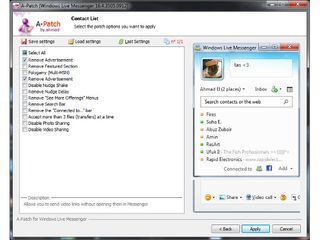 A-Patch
A-Patch is a small, third-party interface patch that allows users to trim off the adverts and some of the extraneous features in Windows Live Messenger's interface. A-Patch provides you with a quick checklist of features that you can remove, as well as showing a sample window that shows what the tweaked interface might look like. Besides removing adverts, it can also disable Nudge shaking, remove the Search Bar, or allow for multiple simultaneous file transfers.
Editor's Note: The program needs to be run over a stock, unmodified WLM installation, but its built in backup features allow you to revert from the tweaked UI to the default at any time if stability issues arise, or if you just prefer the default look.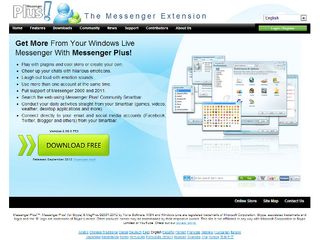 Messenger Plus!
Though Windows Live Messenger already supports a host of personalization and customization options, users looking for additional tweaks might want to try out Messenger Plus!, a freeware add-on that provides a wealth of visual customizations that allow you to make your WLM experience your very own. Reskin your interface, add animated chat expressions ("winks") and more. More technically oriented users can also make use of the Plugin enabled features of Messenger Plus! to add further functionality to their Windows Live Messenger experience.
Editor's Note: Just watch out during installation, as Messenger Plus! tries to install a bundled toolbar, as well as change your default homepage and search settings.