15 Crazy iPhone Accessories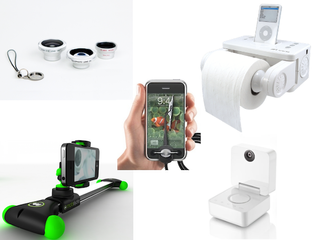 The most accessorized smartphone on the block
You could call it a victim of it's own success,: the iPhone has definitely attracted a ton of attention from accessory designers. Actually, whatever the model, from the first iPhone Edge to the latest iPhone 4S, more accessories are compatible with Apple phones than with any other phone. From medical tools to a glove for you touchscreen, to even dispensing toilet paper, here we give you our selection of the most unusual accessories for the iPhone.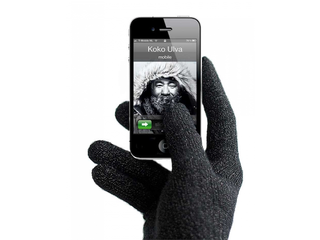 Touchscreen Gloves
We begin with a relatively useful app (sort of…): gloves that have been specially designed for using your touchscreen. Who hasn't been frustrated when trying to text in the middle of winter cold because your freezing fingers won't work? Well, thanks to this ingenious solution, your worries of frostbite are over: this glove created by Mujio is made of special material to let you multi-task at your best without ever taking off your gloves. They're made out of nylon fibers covered in silver, a composite conductor that replaces the need for skin contact. And it's only 24.95 Euros for the pair!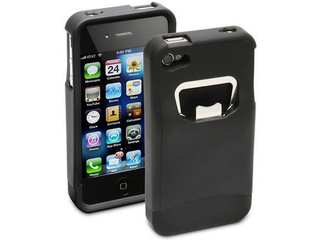 The Bottle Opener Case
Discounting screw tops, it's almost impossible to open a beer without a bottle opener. There isn't an app for that, but there is an accessory. This shell is very basic in appearance, but it hides a very powerful bottle opener. Somber but efficient, it only costs $19.95.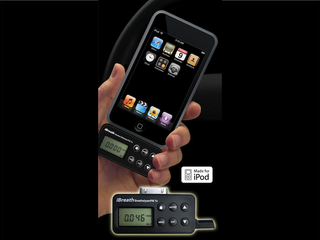 Real-time Breathalyzer Test
After having downed a few beers, it's difficult to know when it's time to pass your keys over to someone else. Launched in 2008, the iBreath is a seriously useful accessory that tests your alcohol levels via your iPhone. All you have to do is attach the device to your phone and, after having breathed into the designated receptacle, it will measure your blood alcohol level. Some applications offer an approximate alcohol level calculator, but this accessory is lauded as being much more efficient and accurate. Plus, it has an FM transmitter so you can drunkenly listen to your car radio. Get it for only $39.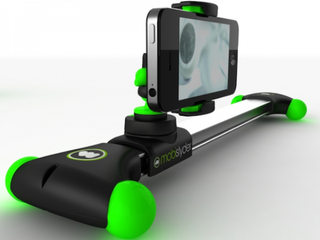 Release your inner Spielberg
For those who are iPhone-film experts, the Mobislyder is a gadget to be reckoned with. It lets you capture movement in an easy and totally fluid way with the Apple phone thanks to a sliding system on a bar. It is also compatible with other smartphones, such as the HTC Samsung, and Blackberry. At 135 Euros, it is a bit pricey though. Fun fact: Because of the explosion of smartphone-shot movies, a festival dedicated to the discipline has been organized and is expected to debut this year. Check it out!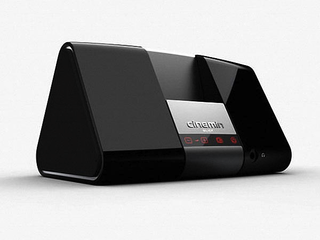 The Videoprojector Dock
During MWC in Barcelona last February, Samsung presented the Beam, a peculiar smartphone that has an integrated videoprojector. The iPhone hasn't quite accomplished this yet, but maybe they're saving it for the iPhone 5? While we're waiting though, accessory designer WowWee has created a dock that can project images from the Apple phone onto the wall. All you have to do is place your iPhone in the dock and the image from your screen will be projected diagonally up to 60 inches wide. On the resolution side of things, it has WVGA, or 854x480 pixels. Careful, however, it's not for all budgets: this will set you back $299.99. It also functions just as well with the iPod Touch, iPod Nano, and iPad.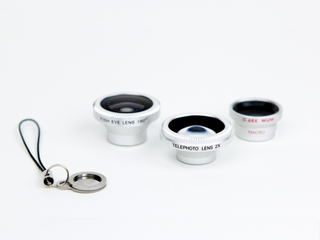 Interchangeable Lenses
There are tons of applications made for editing photos after they've been taken: Instagram, Hipstamatic, and Luminance to name a few. But why not adjust them beforehand? That is exactly what PhotoJoJo proposes to do with their series of interchangeable lenses specifically designed for the iPhone. Easy to install (you just have to slip the desired lens over the camera), you can achieve one of three effects: Fish-Eye, Macro, or Telephoto. Each lens is sold separately, but a pack of 3 is available for $49 on the official site. The company has a bunch of other accessories too, but this is by far their greatest success.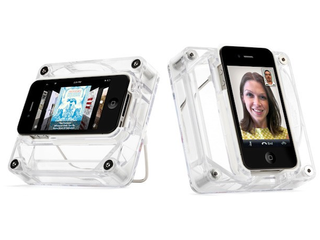 Natural Amplifier Dock
Yes, it's another dock, but this one offers an interesting "natural" technology. The AirCurve Play Acoustic Amplifier was designed in such as way as to amplify the sound capacity of the iPhone simply by its structure. Once the smartphone has been placed in the dock as shown, the phone can be amplified by 10 decibels without any supplementary electricity. A kind of small phonograph, it is made up of tubes that collect and amplify the sound emanating from the phone. Even better: it's inexpensive: $19.99 from Griffin.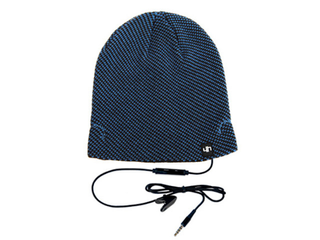 Headphone Hat
How do you listen to music without sacrificing your ears to the bitter cold? For those who can't abide large headphones, here is the ultimate solution: Hi-Head is a classic hat, except that is diffuses sound via two headphones placed at ear-height within the hat. It also has a microphone attached by a cable so that you can answer phone calls too without exposing your ears. You can choose from ten different colors on the official site, all for 29.99 Euros.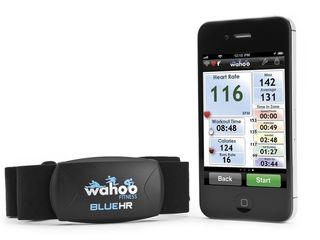 Heart rate Monitor
Amongst the novelties of the iPhone 4S, people there's been a lot of talk about BlueHR, a heart rate monitor compatible with Bluetooth Smart Ready. Presented in Las Vegas last January, it monitors your heart rate via an abdominal strap without sacrificing access to your music playlists, GPS, and any other app you want. This accessory is also compatible with many other applications, such as RunKeeper, 321Run, or even MapMyFitness. It costs $79.99, which is pretty reasonable considering the fact that it's monitoring the most important organ in your body.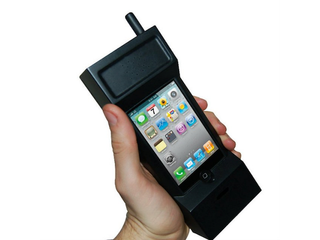 A Bi-Bop Instead of an iPhone
Certain people buy an iPhone not only because it is one of the most technologically advanced phones to date, but because of it's sleek and sophisticated appearance. Others prefer to camouflage their new toy in old-school shells or cases. Here we've got an iPhone disguising itself as it's ancestor, the Bi-Bop, one of the largest phones ever available on the market. Rest assured, however, you don't need to pull out the antennae to get good service, like the original. To achieve this old-school look which will surely get everyone talking, you'll only need to shell out $20.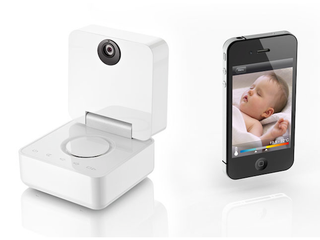 The Ultimate Babyphone
With the arrival of Free, fixed fee "unlimited" pay structures are all the rage. Some people have decided to take advantage of this by visually surveying their progeny at all times via a babyphone. But the French company Withings has gone even further with the Smart Baby Monitor. Not only does it let you watch your little one from far away, but thanks to a portable high-def webcam, but there are many other useful, complimentary functions. For example, you can zoom in, you can fix the camera so that the field of vision can only be altered by your own touchscreen, and finally, you can use the night-vision setting so that you can check up on junior at night too. Multitasking, alerts, talking capabilities, switching on music, and even verifying the temperature and humidity in baby's room are all part and parcel of the Smart Baby Monitor. This little gem is 299 Euros.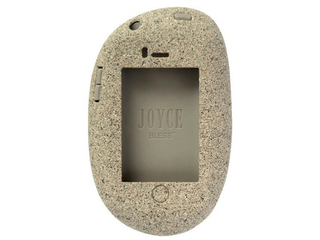 Case in the form of a pebble
Accessory designer Joyce has come up with a strange phone-protector that comes in the form or a pebble. Although you might think that this little case was designed in order to avoid jealous stares or sticky fingers, this "rock" is not only a simple disguise. It also has buttons that correspond with those on the iPhone, and also gives you access to the touchscreen. We're not sure if you'll be able to skip your phone across a pond now, but one thing's for sure: this original piece won the renowned Palme d'Or prize. Price unknown.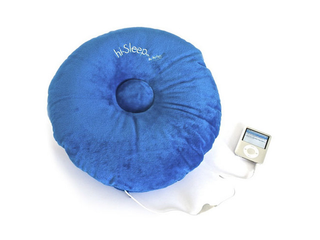 The Music-Playing Pillow
Cousin to the Hi-Head, Hi-Sleep is a pillow like any other, except for the fact that it has speakers integrated into it so that you can fall asleep to music. Available in many colors, it is also compatible with many devices – you just plug your phone or iPod or other music player into the jack and switch on the tunes. Plus, it only costs 20 Euros on the official Hi-Fun site.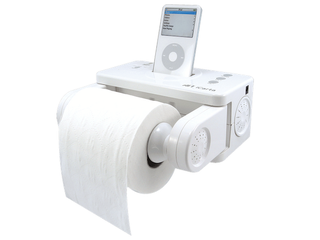 Toilet Paper Holder/Dock
Careful, this accessory could pass for a bad joke, but believe us – it's real. Say hello to Carta, a peculiar dock that is meant to be used exclusively in bathrooms. It looks like a regular speaker-dock, but actually holds a roll of toilet paper as well. With a USB input, jack input, control buttons, and a careful design, designer Atech hasn't half-assed this one. The whole thing is around $100, which, while cool, is a bit expensive for a toilet roll dispenser.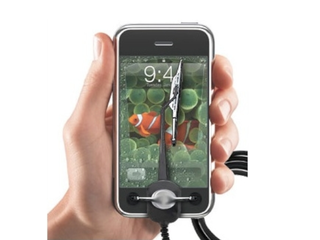 Screen Windshield Wiper
This is definitely the most farfetched accessory to date. After iPhones for the bathroom, in the cold, and even for keeping an eye on baby, here is an iPhone that can repel rain! Well… almost. Introducing the Winshield Wiper – yup, a windshield wiper for your phone. Now, this gadget doesn't actually make your phone waterproof or anything like that. Oh, and it has to be connected to a USB in order for it to work. So basically, it's totally useless. But it's also just a prototype and probably won't be in stores near you any time soon.