25 Surprising Takeaways from an Apple Investor Conference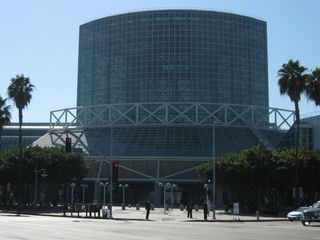 Get Rich Off Apple, Or Just Watch
With a market value of $563 billion (as of March 20), Apple is the most highly-valued corporation in the world. It has made quite a few millionaires out of smart investors, and a group of investors gathered in Los Angeles last week to talk strategy about making money off the Apple juggernaut. Really, it's not a hard strategy due to the way Apple conducts itself. The company does not split its stock, and up until this past week, it never issued a dividend. The strategy for making money on Apple was simple: buy and hold, and don't panic on the dips, that's the time to buy more. There. That was easy. But of course, there's more to it than that, which is why EconomicTiming.com's Jason Schwarz hosted this first annual show, taking up two large rooms in the cavernous Los Angeles Convention Center. The gathering of speakers was impressive and worth price of admission. Most everyone in this audience was an Apple investor and was simply holding on to their shares and watching it go up up up. But there were some great takeaways from the event that even casual gadget aficionados could learn from. Here's what we heard from the speakers.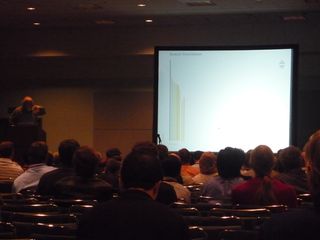 Why analysts never get it right
Fortune's Philip Elmer-DeWitt has covered Apple for years and gave a talk on why Wall Street analysts keep coming up short on Apple earnings. He had a number of theories, one of which gave a clue how analysts work. Most analysts publish their estimates for the coming quarter the day after the company reports the numbers from the last quarter. However, over the next three months of the quarter, sales figures will come in that may alter their projections, but they don't change their original projection. They never update their projections as the quarter goes on, even though they know their original projection is way off. It could also be they are sharing that info with their best clients, keeping the information for themselves.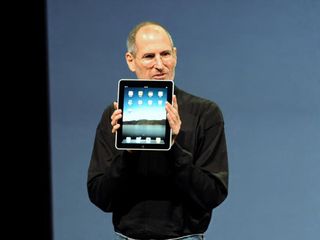 Why you should ignore your customers
Elmer-DeWitt noted that companies who spend all their time listening to their customers the most and constantly making changes to meet customer needs invariably get taken over from a company from below that starts badly but improves sufficiently. "Apple is a serial disruptor, starting with one industry after another," he said. It upset the mainframe, PC, portable MP3, smartphone, and tablet markets by ignoring what people wanted while those companies were busy listening to what customers wanted. Steve Jobs liked to quote Henry Ford as saying "If I asked people what they wanted, it would be for a faster horse" to justify Apple's refusal to do market research. One market after another, Apple has come along and upset the way things are done by never once asking anyone for their input.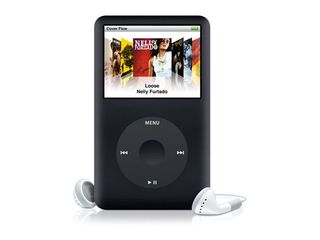 Apple eats itself
Companies tend to militantly protect their own market and certainly resist any change that comes along that might erode that market. Apple owes its existence to this. Steve Wozniak was an HP engineer when he and Jobs created the Apple computer and Woz offered it to his employer repeatedly, only to be turned down five times.
Using the analogy of hockey great Wayne Gretzky, who always said to skate where the puck is going, now where it is, Elmer-DeWitt said "Apple is one of those rare companies willing and even eager to cannibalizes its own products." The iPhone and iPad are both eating the iPod market, while the iPad is eating the PC market alive and Apple isn't worried about it.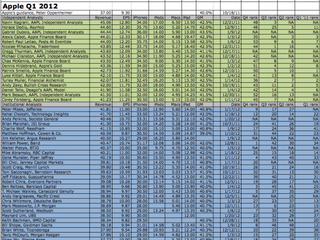 Don't ask an "expert"
Getting back to his talk on Apple analysts, Elmer-DeWitt noted that the best analysts who follow the company's earnings are independent. He ranked Alexis Cabot, an independent investor on the Mac Observer's Apple Finance Board as the most accurate Apple watcher out there. Cabot is used to work for Regis McKenna and GE Capital but now lives in Rome and follows Apple for a living. In a ranking of analysts by accuracy, the best large firm was JP Morgan, and it came in at #16.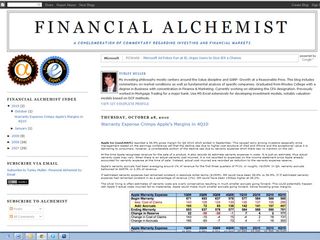 Best of the indy analysts
Keeping with his distrust of the pros, Elmer-DeWitt called out a number of independent analysts that you should follow if you really want to know what's going on with Apple due to their track record for accuracy:
Turley Muller, Financial Alchemist blog (http://financial-alchemist.blogspot.com/)
Andy Zaky, Bullish Cross blog (http://bullishcross.com/)
Daniel Tello, deagol's AAPL model (http://aaplmodel.blogspot.com/)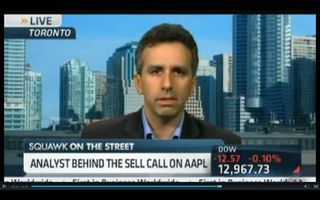 Worst of the pros
Elmer-DeWitt pulled no punches on Edward Zabitsky of ACI Research: "He deserves a special place in analyst hell. He issues the most boneheaded numbers and worst possible advice. "Case in point: On January 25, Zabitsky sent out a letter to clients to short Apple stock (meaning, bet on it going down), saying it would sell to $250. At the time, it was trading at $450 a share. Now it's playing with $600.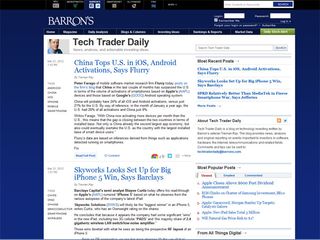 The best places for Apple advice
Investor advice is a tricky thing, especially with a company that has such a passionate (and occasionally unhinged) user base. Here are Elmer-DeWitt's favorite troll-free places for getting sane Apple advice:
InvestorVillage's AAPL Sanity board
The Mac Observer's Apple Finance Board
LinkedIn's AAPL Independent Analysts board
Asymco.com and 5by5.com weekly podcasts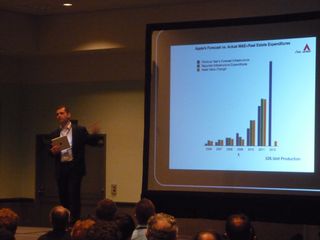 New freedom while making presentations
Horace Dediu of Asymco.com, one of the Apple investor boards Elmer-DeWitt praised, showed off a new way to give a presentation. Normally, when someone does a presentation they use a laptop with PowerPoint. This keeps people chained to the podium while they give their talk.
But Dediu did it differently. He transmitted his slides wirelessly through BlueTooth. So Dediu was able to walk around the stage with his iPad, rather than be stuck at the podium like most presenters, during his speech. It's doubtful Jobs would be all that proud. In his biography, it was revealed Jobs hated PowerPoint presentations and would never allow them at company meetings.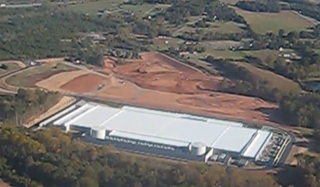 Insight into Apple's next moves
Apple is notorious for being as closed and opaque as North Korea, but if you know where to look, there are hints of its next moves. Dediu's talk was on how you can spot big moves by Apple by looking at its expenses, which are disclosed by law in the 10-Q and 10-K reports filed with the Securities and Exchange Commission.
Often, there is a bump in equipment spending prior to a product release but it can be hard to track since the company has many products now. Last year, the company spent $600 million on capital equipment expenses, which included its massive 183 acre data center in North Carolina.
The budget for this year? $900 million, and almost none of it has been spent yet. Just what are they going to spend that on? No one is sure yet.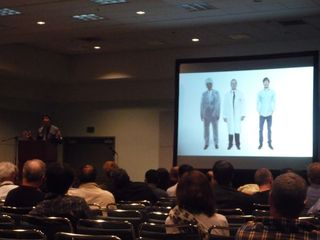 It's good to be in an Apple ad.
Comedian Dan Nainan shared an amazing tale. He was an engineer at Intel and worked with former CEO Andy Grove, which involved a lot of public speaking. He was afraid to speak publically and took a class in stand-up comedy. He ended up being so good at it, and it became his vocation. As a comic, he got a job as an extra in an Apple "Get a Mac" commercial, called "Innovation Lab," where he wore a suit of bubble wrap. He had to sign four non-disclosure agreements before he even had his audition, but later learned that residuals for commercials pay about $150 to the actor every time it airs, and that ad ran during the Super Bowl and hundreds of other times. What did he do with that money? Put it in Apple stock, of course.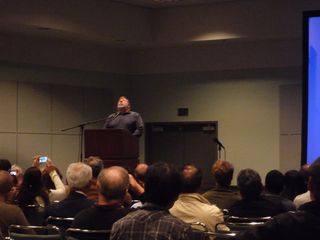 Woz Shopping: He prefers hipsters to suits
Apple's infamous Fifth Avenue store is often used in stories about the company due to its beautiful exterior and the fact that it's open 24 hours a day. But when Steve Wozniak is in New York, Woz said he likes to go to the Soho Apple store, because that's where the artists and musicians hang out.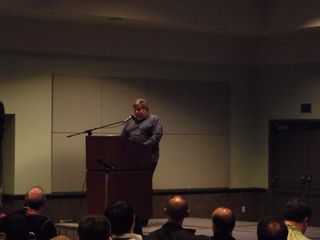 Woz says being shy can make you successful
"Being shy can be an advantage to developing great products in life because you are forced to think independently and you are forced to believe in your own thoughts, because no one else will. The people who get pushed to the top early in life are the ones who spoke out and never really thought out what they were saying, and some of them stay that way for life," he said. We're guessing he's not a big fan of talk radio.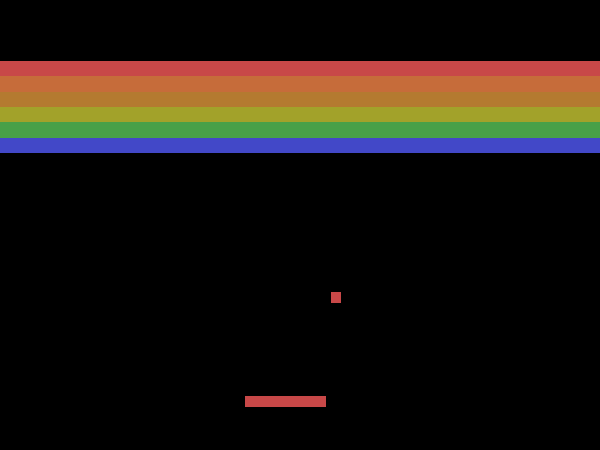 Jobs made Woz sick. Literally.
Woz was the one who designed the Pong game but Jobs "sorta acted like he designed it," so Atari hired him. "His style was to go to someone who had a job and say why don't you do it this way," said Woz. The result? "They put him on the night shift at Atari so he didn't have to be around others." When Atari asked Jobs to make the game Breakout, Jobs came to him and asked if he could do it in four days. Woz thought they needed six man-months. They did Breakout in four days straight, with no sleep, and both came down with mononucleosis for their efforts. "But that was cool. It was fun," said Woz.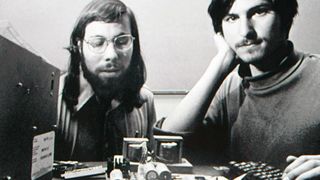 HP: Blind since 1976
As mentioned earlier, Woz was an engineer at HP, making the legendary HP calculators in the 1970s. Feeling a sense of loyalty to his employer, he offered them his computer design and they turned it down five times. "That was a good thing for the world. HP would have built a dumb thing that functioned like a tool. It should have been built like something cool like someone you want to hang around," said Woz.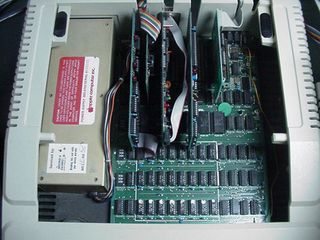 Woz won one fight with Jobs: Over slots
Woz is a non-confrontational fellow and was one of the few people who could get along with the temperamental and petulant Jobs, often because Woz simply backed down. They only fought once, and Woz won, thankfully. It was over the number of slots for the Apple II. Steve wanted just two slots, for the printer and modem. Woz wanted 8 slots. He turned out to be right, and people often filled their Apple II computers with cards.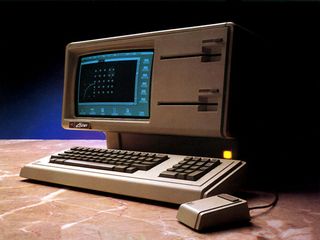 Apple's lesson learned: patience
The Apple Lisa computer was one of its biggest failures, in part because it cost $20,000. Woz said that was due to putting 1MB of memory in a computer in 1983 was insane. "I think we would have been better off to wait a few years for memory prices to come down and make these techs affordable," he said. For the iPod, Apple did that. There were a number of MP3 players on the market before Apple entered the market with the iPod in 2001. It waited a few years for the right time to release a similar product, waiting for prices of hardware to come down and learning from the mistakes of early entries in the field.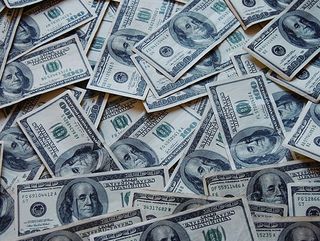 The roots of Jobs' cash hoarding.
Apple is sitting on almost $100 billion in cash and many times, investors have asked what the company is going to do with it, like maybe give a dividend to investors. Jobs would hem and haw and never give an answer. The truth was, Jobs was scared to death of going broke again. Adam Lashinsky, a Fortune writer who just published the book "Inside Apple," said Apple was 90 days from insolvency when Jobs returned in 1997, and one of the most humiliating things he had to endure was going to Microsoft and get that $150 million loan to keep the company alive. Jobs never wanted to be in such a position again, and thus built up the biggest cash hoard in corporate America.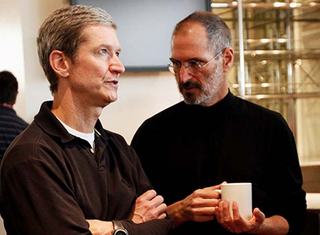 Their other titles for Steve and Tim
Steve Jobs carried the title of CEO and Tim Cook carried the title COO, but Lashinsky had other titles for them. Jobs was what psychiatrists call "The Productive Narcissist," someone who loves themselves but also have a ton of confidence in themselves and don't care if they are loved. "Who am I describing? Steve Jobs. He was the prototypical productive narcissist." Productive Narcissists have a sidekick who is also narcissistic but able to channel it in a way that is helpful to the company. This sidekick acts as an anchor, keeping the narcissistic partner grounded while at the same time understands what the narcissist is trying to achieve. They are known as a Productive Obsessive, and Tim Cook is perfect prototype, he said.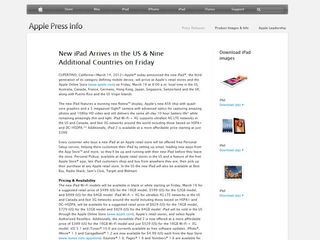 They sweat the details
Steve Jobs micromanaged his people to a ridiculous extent. When Apple releases a product, it always sends out an e-mail to customers on its mailing list announcing the new item. In the days leading up to the announcement, Jobs would want to see the e-mail and go back and forth with the person writing it, often a junior marketing person, for days, with up to 17 exchanges over minutiae like whether to use a comma or a semicolon. "That may seem strange at any other company but when you think about how Apple operates, it's not so strange," said Lashinsky.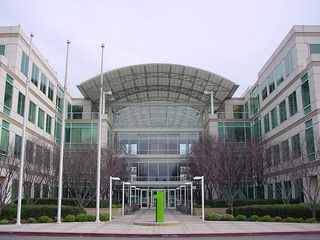 Apple is an office full of strangers
Apple operates on a total need-to-know perspective and employees know nothing of what the company is doing beyond their own area of responsibility. The result is a company free of politics, since no one has any information to hold over other people.
But it also breeds a company of strangers. Google is notorious for its free cafeteria because its management wants people to come together and talk to each other and learn what people are working on. Apple is completely different from that. You're not even allowed to discuss your job with people outside your group. Do it and your fired.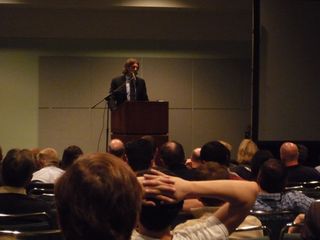 Apple's risk of occupation
After almost two days of everything coming up roses, Seton Hall adjunct professor Cody Willard stood up to say yes, there are risks involved in investing in Apple. The first problem was the stock backdating scandal that took place in 2006, when Apple revealed that certain stock option grants issued between 1997 and 2002 were improperly backdated to lower the price, thus increasing their value. While there have been some settlements and other cases were dismissed, Willard said the problem could come back around in the next few years. The other problem? There is an anti-Apple backlash building. "We're all high-fiving each other but there are a lot of people real mad about what is happening in China. There are people living in squalor making pennies a day working for Apple," said Willard. The Occupy Wall Street movement is planning demonstrations against Apple this summer, he claimed. "There's a movement out there that's angry at Apple and there's some justification for it. The entire concept of an anti-Apple backlash like you saw with the anti-Microsoft movement in the '90s is a real risk."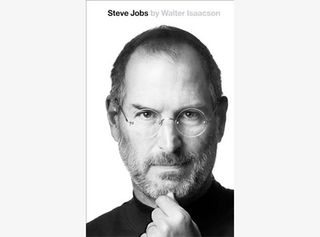 Apple could export bad Jobs-ian habits
Walter Isaacson, author of the biography on Jobs that was rushed out after Jobs's death in October 2011, noted that his book was selling well in China, and "This could help the American economy, because it was teaching a whole generation of Chinese students that if you want to be successful you had to quit college, drop a lot of acid, rebel against authority and be a jerk."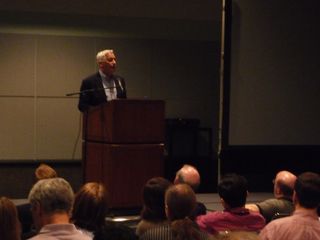 The STFU Steve Award
Steve Jobs was a notorious bully at Apple, but he took as well as he gave. He kind of liked it when people showed some moxie and stood up to him. Every year, the members of the Macintosh development team would give an award to the employee who pushed back best on Steve Jobs. Jobs loved the idea, and all those people who got the award got promoted.
One engineer told Isaacson "I wouldn't have given up a chance to work with him for anything in the world because he drove me through that reality distortion field to do things I didn't think I could do."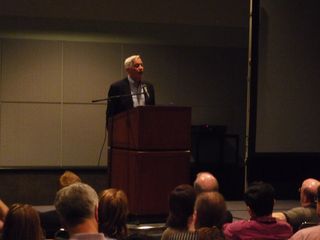 Jobs' flash of anger
Jobs justified to refusal to support Flash on Apple products by saying it's broken, a resource hog, and a whole other technical reasons. The truth is, he held a grudge against Adobe, a company he helped found as one of the original Mac software developers. When he returned to Apple in 1997, Jobs begged Adobe to keep making Mac software, but the company said no, its market was too small to be worth their time. Jobs was furious and unforgiving. "Steve said I will never forgive them for doing that, after I helped set them up," said Issacson.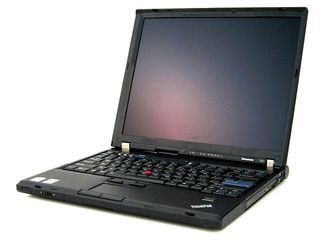 Microsoft Couple Are Apple Investors
The small group of about 200 people at the conference was mostly male and almost all used MacBooks. But there was one woman sitting in the rows using an IBM ThinkPad. Turns out it was her husband's and he used it for work… at Microsoft. The two were both Microsoft employees, and they had come down to Los Angeles for this show because they were both Apple investors. Don't worry, I won't tell Ballmer.