What to Expect at MWC 2012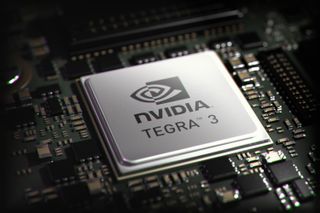 Nvidia's Tegra 3: Going Mainstream
The annual Mobile World Congress, Europe's biggest conference dedicated to all things cellular, is kicking off this Monday in Barcelona. While some new smartphones and tablets were shown off at CES, this is the definitive big stage for mobile every year.
Everyone's favorite "4-plus-1" powerhouse SoC (system on a chip) should be out in full force at MWC. Nvidia's Tegra 3 is hard to find stateside right now, as the Asus Transformer Prime is the only device of any sort using the platform. That will change next week, however, as the LG Optimus 4X is Tegra 3-powered, as is the HTC Endeavor, and there should be several other devices rocking the quad-core setup at the conference.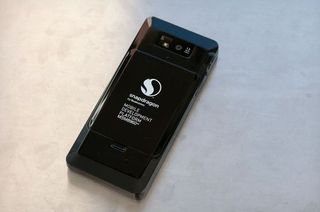 More SoC Goodness from Qualcomm, Samsung
Nvidia's Tegra 3 certainly has a head start on the competition, but rival SoC's might be making an appearance at MWC. Qualcomm has been dialing up publicity for its new S4 line, which includes several quad-core SKUs. Based on earlier reports, most MWC-bound S4 devices will be running dual-core solutions, while quad-core designs will be shown off in concept devices.
Samsung is also pushing forward with some new mobile hardware. While the Galaxy S III probably won't be at MWC, the mobile device maker is expected to show off a quad-core version of its Exynos platform, the dual-core version of which can be found in Galaxy S II devices. The chipset should be making its debut in a new tablet that some are calling the Galaxy Note 10.1. [Image via The Verge]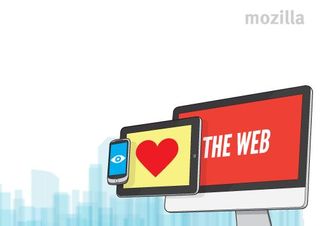 Mozilla Marketplace: A New Mobile App Store
Mozilla is known for its beloved Firefox web browser and Thunderbird email client, but now the software developer wants to dig deeper into the mobile space. With the Mozilla Marketplace, the non-profit wants to "...bring HTML5 app experiences built using Web standards and open technologies to all your devices, wherever you are." "Wherever" includes your smartphone and tablet, and those are the platforms Mozilla seems to be focusing on. In fact, developer submissions for the Marketplace will commence at MWC, so if you're working on the next great mobile game, now's your chance to get in on the ground floor of a new ecosystem! Speaking of ecosystems...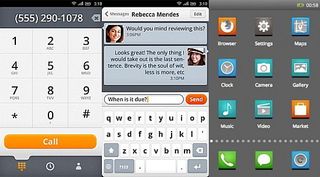 Boot 2 Gecko: Mozilla's Mobile OS
...Mozilla is ALSO pushing forward with its mobile OS plans. Boot 2 Gecko is the name of the new Linux-based, fully-open operating system (as opposed to partially open like Android), and it's reportedly making its debut on an LG-built device. Mozilla has Apple and Google in the crosshairs, and it's using open software development and a hardware partnership with LG to kick off its offensive. While we don't expect LG to stop making Android phones anytime soon, this new alliance should shake up the mobile space quite a bit.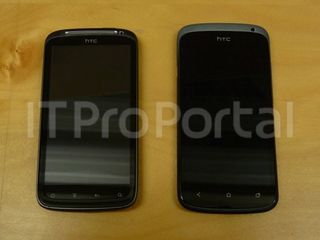 HTC Madness: The One X, S, V and XL
X, S, V, and XL. Those are the rumored names of the HTC devices expected to be shown off during MWC 2012. While other names might apply once these devices hit carriers later in 2012, these three phones - and one tablet - represent what's up for HTC this year. The One X is a flagship phone, reportedly packing a Tegra 3 SoC, 720p SLCD display, 1 GB of RAM and 32 GB of non-expandable storage. The One S is a mid-range device, with a 1.5 GHz dual-core processor and 8 megapixel camera. The lack of superphone specs is made up for with a thickness under 8mm. Lastly, the One V is an entry-level device - supposedly a revamped Rhyme - with Beats Audio and a 3.7-inch screen. The One X and One S are definitely shipping with ICS and HTC's Sense 4.0 UI, but the One V is TBA.
The rumored One XL is a 10.1 inch Tegra 3-powered tablet, and more details should pop up next week.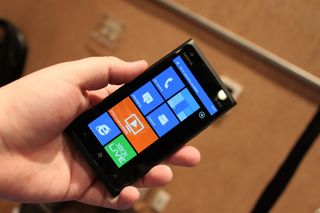 Nokia and Windows Phone
Nokia should be showing off two or more new Windows Phone devices during MWC. The Lumia 900/910, the former for AT&T and the latter for international carriers, should be making an appearance. This candybar smartphone is rumored to pack a 12 megapixel camera on the back, along with a 1.4 GHz CPU (the 900 will have an 8 megapixel shooter, however). The Lumia 610 is still under wraps, but it's expected to be a lower-end device running the Tango version of Windows Phone later this year.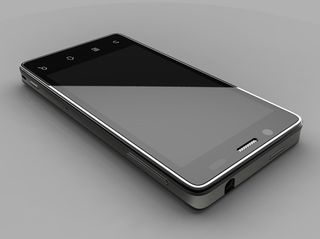 Intel Goes Mobile with Medfield
Intel demoed its prototype Medfield device at CES, but rumor has it that Lenovo and Motorola will have more concrete devices to show off during MWC. The Lenovo K800 smartphone and an unnamed Moto handset will be running Android 4.0 on top of the new Intel Atom SoC, which - if recent benchmarks and hands-on are to be believed - seems to be a killer platform. Is Intel finally ready to take on ARM in the mobile arena? We should find out more in the coming days.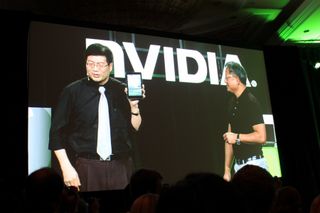 The Next Round of Tablets
While many are waiting for the iPad 3's announcement in March, MWC will be home to several new Android tablets. Expect to see the HTC One XL, an Intel-powered Lenovo K2110, an updated more-than-full-HD Transformer Prime from Asus (with that 1920x1200 display), and a ten inch tablet from Samsung, among others.