24 Waterproof Gadgets for Outdoor Adventures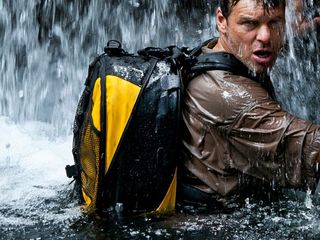 DryZone 200 Backpack from Lowepro
This backpack from Lowepro may look like a regular backpack, but it's actually made for the most ambitious of sporty activities. This is the kind of bag you want when you're putting any equipment that you might be carrying (like cameras, tablets, GPS systems, etc.) in serious danger, be it by water, snow, sand, or dust. The DryZone 200 is equipped with waterproof interior compartments and closures that keep everything perfectly dry.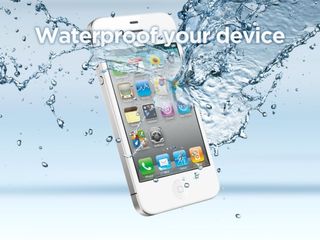 The Liquipel Treatment
At the beginning of this month, during CES 2012 in Las Vegas, the American company Liquipel stunned everyone with a product that can protect your smartphone against splashes of water and accidental (if brief) immersions without covering it in a special kind of case. The technique consists of covering the whole phone (including the interior electronic components) in an extremely fine protective film. In order to do this, you'll need to send your Smartphone to the company, where they will treat your phone to a sort of "vaporization". The process is available for many different brands (iPhone, BlackBerry, HTC, etc.).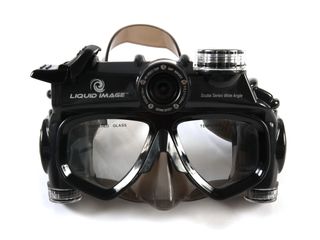 Liquid Image Scuba Mask Series HD Wide-Angle
This impressive-looking scuba mask by Liquid Image is equipped with an HD 720p wide-angle mini camera, with a resolution of 5 megapixels, that's waterproof to a depth of 40 meters. The Liquid Image Scuba Series HD Wide Angle holds both videos and photos on its MicroSD/Micro SDHC memory card (32 GB max).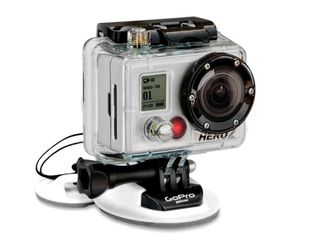 GoPro HD HERO2 Surf Edition Camera
Surfer friends rejoice! We've found a great camera that will let you to immortalize all of your gnarliest ocean exploits! The HD HERO2 Surf Edition by GoPro is waterproof up to a depth of 60 meters and lets you make HD videos at 1080p wide-angle (170 degrees), as well as take photos with a resolution of 11 megapixels at a speed of 10 photos per second. It comes with, amongst other things, a waterproof case, as well as a rear Skeleton port, a USB cable, 2 special fixtures for your surfboard, and a fixture for a compatible FCS camera.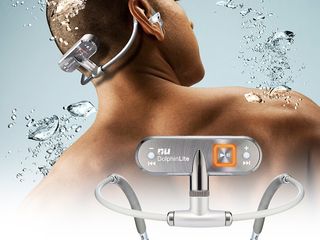 Dolphin Lite MP3 Player
Made for music-loving swimmers, the Dolphin Lite by Nu Technology is an MP3 player that's totally waterproof. This device is equipped with 2 GB of memory and was designed with the ergonomics of hydrodynamics in mind – when worn, the player is positioned behind the swimmer's head, and the general form is speed-friendly.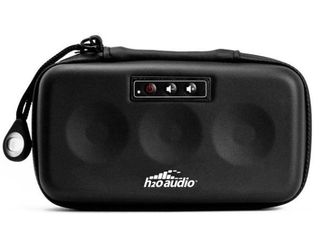 Xplorer Portable Speaker Cover
This clever cover created by H2O Audio is both a protective and amplifying system for the iPhone and iPod. Its overall design and closure system resists splashes of water, rain, dust, and sand, but it is not waterproof if fully submerged. Hardly larger than the device it is supposed to contain, the Xplorer comes equipped with 3 small speakers and exterior volume control buttons, so that you never have to open the case.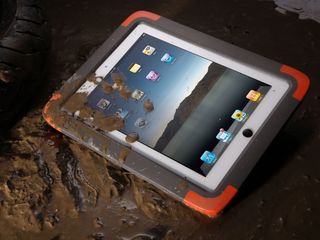 Paladin Case for iPad 2
Presented by accessories company The Joy Factory during CES 2012, which took place in Las Vegas from January 10-13 of this year, the Paladin Case is a reinforced waterproof case for the iPad 2. It can be submerged for up to 30 minutes in up to 1 meter of water (standard IPX 7), while also meeting the shock-proof standards of the military level MIL-STD-810F. Paladin is also designed so that the user can access all of the iPad 2's functions without having to take it out of its case: camera, music player, charger… whatever.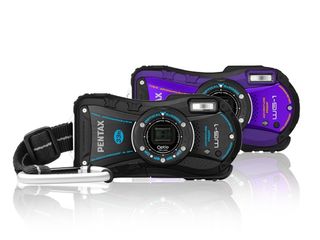 Pentax Optio WG-1 Camera
Made for adventurers of land or of sea, the Optio WG-1 by Pentax is a camera equipped with a 14 megapixel sensor and 5X wide-angle zoom capable of taking high-definition videos (720p, 30ips). Its all terrain design renders it waterproof up to 10 meters in depth and resistant to falls of up to 1.5 meters.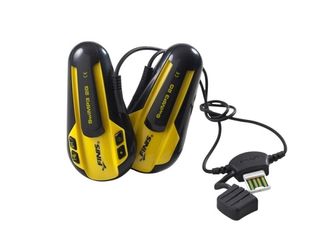 Swimp 3.2G MP3 Player by Finis
This MP3 player with a capacity of 2 GB is completely waterproof a very unusual way of transmitting sound. Instead of earphones, the two parts of the Swimp 3.2G are attached to a swimmer's temples. They then transmit sound by osseous conduction with, according to the company, the best quality possible in this type of environment.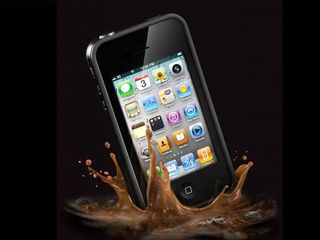 LifeProof Case for iPhone 4/4s
This case for the iPhone 4 and 4s by LifeProof is very simple, very thin, very light (28 grams), and totally all-terrain (it can withstand drops of up to 2 meters). Ideal for active, outdoorsy types, this cover is particularly perfect for those who love the water – it was designed (for a normal IP68) to be fully operational at depths of up to 2 meters so you can, for example, take underwater videos. It comes in 4 colors (black, pink, white, and purple).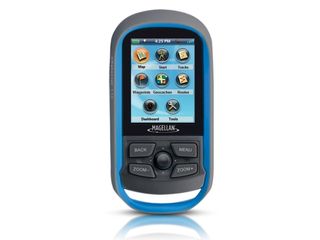 Magellan eXplorist 110 GPS
Magellan has very recently announced the availability of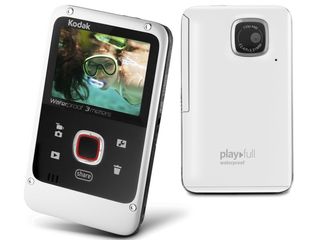 Kodak Playfull ZE2 Camcorder
This small pocket camcorder called the Playfull ZE2 by Kodak is waterproof up to 3 meters (for up to 2 hours) and films videos in HD 720p. It is also shock resistant – for drops up to 1.5 meters -, and dust, mud, and sand proof. This small wonder is available in black or white.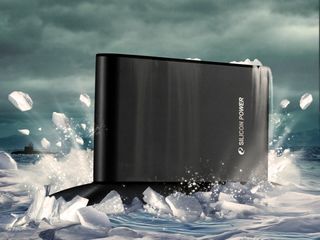 Armor A80 Hard Disk from Silicon Power
A portable hard disk that can really be brought anywhere! The Armor A80 model by Silicon Power is waterproof, when used with a normal IPX7 (30 minutes maximum at 1 meter), dust proof, and resists vibrations and drops of more than a meter. Equipped with a USB 3.0 interface, it is available with 500 or 750 GB and 1 TB.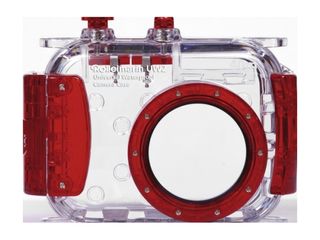 Rolleimarin UW2 Camera Case
Compatible, according to its maker, with more than 800 different kinds of cameras, the Rolleimarin UW2 camera case is the perfect accessory to take underwater photos. Waterproof up to 40 meters (with a regular IP6X), it is also designed to resist shocks and drops (up to 1 meter). It comes with a silicone gel, adapters made out of foam and silicone, as well as adjustable buttons to according to the model of the case used.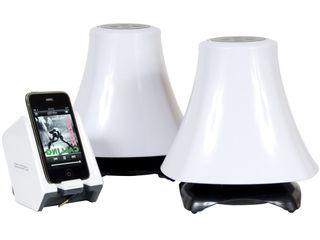 Schooner II from Grace Digital Audio
Schooner II is a comes as a group of wireless speakers, with two waterproof speakers that can be used outside without worrying about rain or the edge of the pool. It works with stereo systems, MP3 players, iPhones, PCs, or a TV when placed within 50 feet of each other. It comes with a charging dock for an iPhone or iPod.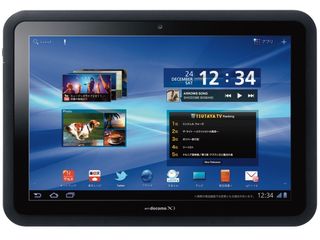 Arrow Tablet from Fujitsu
During CES 2012, Fujitsu presented a new "waterproof" tablet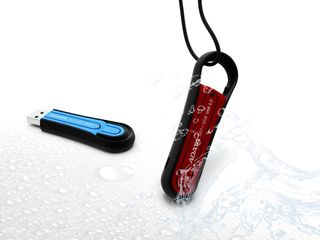 Adata S107 USB Drive
The USB and storage device company Adata has recently enriched its line of products with the S107 USB drive that is shock and water resistant up to 1 meter for 20 minutes. The small drives are available in 8, 16, and 32 GB.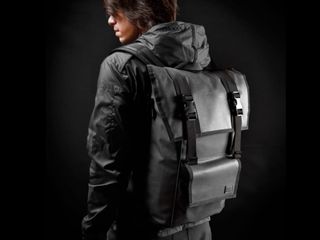 The Sanction Backpack from Mission Workshop
This compact and ultra-resistant backpack (which is guaranteed for life), is brought to us by the American company, Mission Workshop. It's designed for optimal protection of documents, electronic gadgets, or any other number of other everyday things. The fabrics and closures used on it are pretty much impermeable, but the inner compartments are completely and totally watertight.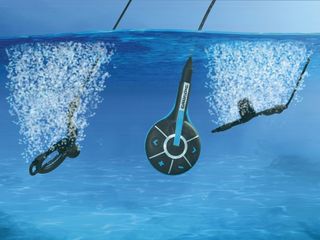 MP928 Hydrox MP3 Player from Grundig
This other completely waterproof MP3 player, called the MP928 Hydrox from Grundig, can be used in fresh, salt, and chlorinated water. It comes equipped with 2 GB of memory and its battery can last up to 12 hours, according to the manufacturer.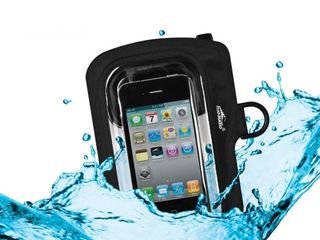 Amphibx Fit Armband Cover from H2O Audio
Created by H2O Audio, Amphibx Fit is a waterproof armband for Smartphones and large MP3 players. Its secured toric joints assure its waterproof ability, up to 3.6 meters in depth.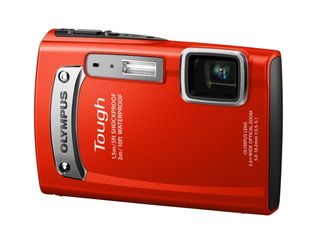 Tough Camera from Olympus
It's not available yet, but will soon complete the line of Tough cameras brought to us by Olympus. Designed for depths of up to 3 meters, the TG-320 is "all-terrain", or at least very close. It can resist drops of 1.5 meters and is resistant to cold up to 10 degrees Celsius. In terms of shooting and equipment, it comes with a sensor of 14 megapixels, a 3.6 x wide-angle optic zoom, a 2.7 inch LCD screen, and image double stabilization.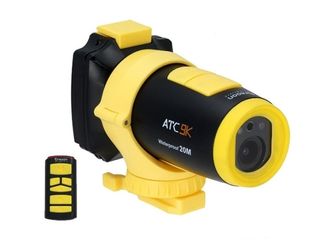 ATC9K Full HD Camera by Oregon Scientific
The ATC9K Full HD camera by Oregon Scientific is a high definition camera made for all kinds of sports, but particularly extreme sports. It's case - compact, shock resistant, and waterproof up to 20 meters – lets you take video or photos up to 5 megapixels. It is equipped with a G sensor (to measure the force of gravity during accelerations) and can be coupled with a GPS in order to record different aspects of the action (geographic position, speed, distance, etc.), which you can later assemble with the software provided.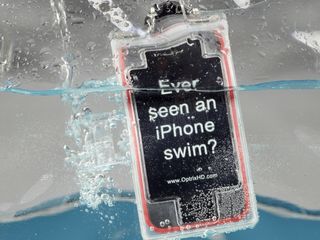 Optrix HD Case
Accessories company Optrix has come out with a reinforced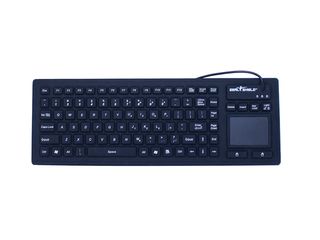 Seal Touch Glow2 Keyboard from Seal Shield
Bringing a computer keyboard with you to the pool or beach isn't usually a priority for most people… But just in case you need to, or need a keyboard to withstand an office water fight, this is the keyboard for you! Designed for professional usage, and equipped with backlighting and a touchpad, the Seal Touch Glow2 is 1005 waterproof.