10 Most Beautiful Cameras of CES 2012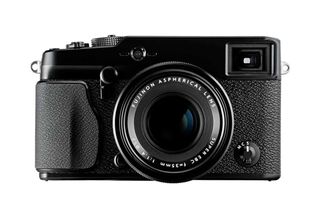 Fujifilm X-Pro 1
We liked this retro-looking, prosumer-oriented interchangeable lens camera so much we gave it an award. We like how it can change between an electronic and optical viewfiender, and we look forward to seeing the first images from its completely redesigned 16.3 MP image sensor. Fujifilm has not yet released pricing information or an official launch date (though we expect it in the first quarter of this year).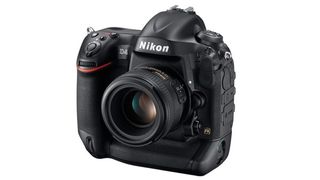 Nikon D4
This DSLR is out of our league: it is designed with professional photographers in mind, and it will cost about $6,000. Even still, we like it. It is lighter than Nikon's previous flagship camera--the D3--but now it includes customizable "joysticks" for programming various functions in useful places (when timing is everything, ergonomics count for a lot).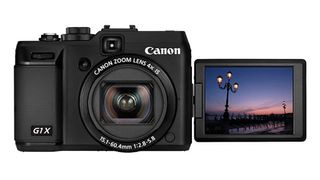 Canon PowerShot G1 X
This camera is just about as serious as point-and-shoot cameras get. Its a baby DSLR without removable lenses. It has an optical viewfinder, 14.3 MPs (the sensor is 1.5-inches--big!), and a 4x optical zoom lens. It shoots 1080p video at 24 framers per second, and 6 frames per second of full-resolution still shots in burst mode. It will be available in February for $800.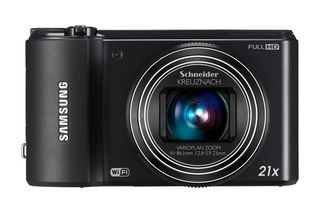 Samsung WB850F
Do you see that 21X on the camera in the picture? That makes this Wi-Fi-enabled camera the biggest-zooming point-and-shoot-body camera ever launched. That lens can stretch, man (from 23mm wide-angle to 483mm telephoto). With a 16MP sensor and 30 frame per second 1080p video recording capability, we imagined this camera would sell for about $500. Instead, Samsung has listed it at $350, on sale in April.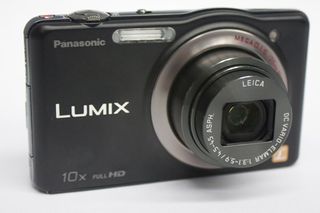 Panasonic Lumix SZ7
Things we like about this otherwise plain-vanilla point-and shoot:
-10x speed playback for videos recorded in "miniature mode" for a Charlie Chaplin-esque gag effect
-six artsy filters so you can achieve the Instagram/Hipstamatic look without using your phone's camera
-automatic backlight adjustment on the LCD
-video record button (you won't have to go hunting for video mode in the navigation menus or toggle a switch).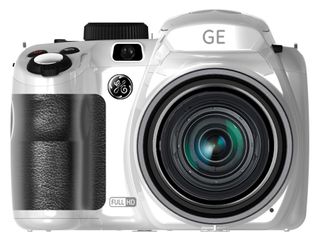 GE X600
The body of this ultra-zoom isn't as petite as Samsung's, but for $200 you get a 25x optical zoom (even if the thing is a little chubby--like a smaller DSLR). That is more zoom for your buck than any other camera on the market. Other features include 1080p video recording, and HDR mode (for super-rich, saturated shots).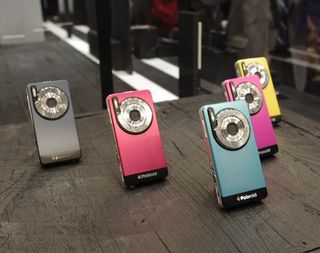 Polaroid SC1630
Aside from the textures (faux leather) and fun colors (picture), Polaroid's non-photograph-printing camera kind of reminds us of a smartphone (except for the fact that it isn't a phone at all). It is shaped like one and features a big old touchscreen on the back. And, of course, its camera features are far better than any cameraphone's (16x MPs). But, that big screen actually runs Android, so camera apps can be installed, and in addition to Wi-Fi and Bluetooth, you can pay for a 3G data subscription for the camera as well. So its sort of like a little tablet phone? Polaroid says the camera will launch in 2012 but hasn't announced pricing.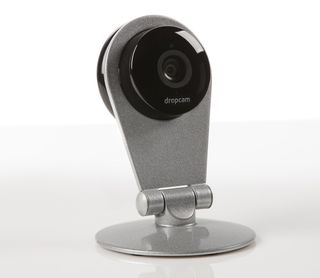 DropCam HD
IP-based surveillance cameras are a dime a dozen, but this one's a bit fancier. It streams HD video (with zoom!) to a cloud-based service that stores the footage for your perusal. It records in night vision, and let's you communicate like a web cam--2-way audio (tell the baby or the doggie that you love it very, very, much but you want it to stop chewing on the furniture). The camera and service sells for $149.99 and will be available this month.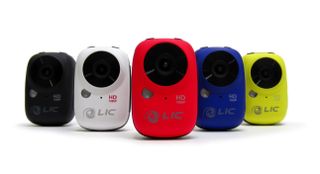 Liquid Image Ego
These are some of the most fun-looking sport-cams we've seen yet. The lens can capture a 136 degree field of view, and the camera has all manner of suction cups and mounts so that it will sit squarely on your ride (whatever ride that may be). You can control the Ego with a smartphone app or via two buttons on the camera.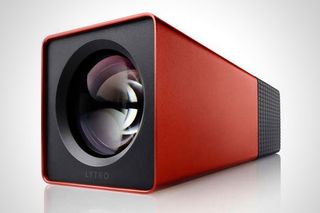 Lytro Light Field Camera
This strange-looking canister of a camera is a new breed: a camera that lets you focus a shot after the shot has already been taken. You can do this by tapping on the part of the picture that you see on the camera's LCD viewfinder itself or via software. The camera is called a "light field" camera because its lens takes in more light than most-this is how it performs its re-focusing trick. Two versions will be available: a blue/graphite model that costs $399 and holds 350 pictures, and a red version that holds 750 pictures for $499.