CES 2012: New Laptops, Tablets, Cameras and Accessories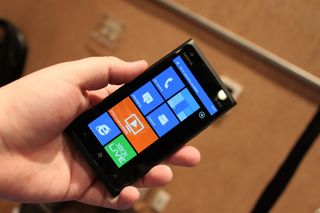 Nokia Lumia 900
CES 2012 is finally here! While the show will kick into high gear later today,we had a chance to look at some products at the Digital Experience event last night. For starters, Nokia is showing off their new Windows Phone 7 device, the Lumia 900. This 4G LTE device will make it's way to T-Mobile - complete with a gorgeous screen and Carl Zeiss camera optics - later in 2012.
Samsung Galaxy Tab 7.7
Samsung was showig off one of its latest tablets, the Galaxy Tab 7.7. The 7.7 will make its way to Verizon later this year, and the smaller form factor should prove to be popular with the masses (especially the eReader crowd).
Tegra 3 Windows 8 Tablet
You won't be using one of these until late 2012, but Nvidia was showng off a Tegra 3 tablet running Windows 8.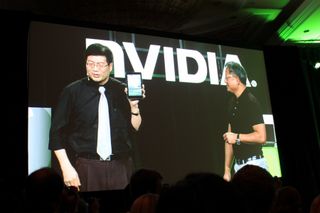 Seven Inch Transformer Prime
Shifting back to seven-inch devices, Asus took the wraps off its smaller Prime tablet. It's $249 price tag is very low, but it's still a Tegra 3 device.We should be looking at this tablet a some point later in the week, so stay tuned.
HP Envy Spectre
Ulrabooks are a big category this year, and HP might have one of the best around. The Envy Spectre has a ton of glass all around, a Radiance display, great audio and a slick form factor. And it's another product that we'll look at more closely in the coming days.
Canon G1X
The G1X from Canon is positioned as one of the best non-DSLR cameras money can buy. With a DIGIC 5 chip and a 14.4 MP sensor, the G1X will prove itself as one of the best point-and-shoot cameras on the market.
TYLT Chargers
Like ay good trade show, there were plenty of mobile accessories around last night, including TYLT's line of portable chargers.
Funky TYLT Power Cord
TYLT's take on car chargers.
Jabra Active Audio
Jabra, best known for their Bluetooth audio solutions that cater to the driving crowd, is in the headphone business now. The new headsets will all be iDevice-friendly, and the Clipper even has an integrated FM tuner in case that morning run gets a little boring.
Griffn Twenty
The Twenty by Grffin looks scary and intimidating, but being able to stream music on the fly - from local to internet radio - means less wires and less fuss.
Altec Lansng inAir 5000
Altec Lansing's inAir 5000 takes some hints from Sonos, making housewide music streaming simple and pleasant-sounding. Simply drop the inAir 5000 where you want it, Connect it to your router, install the desktop app, and you're good to go! The inAir series also streams music from Spotify, Pandora, and other Internet music services.
Marvell and Google TV 2.0
Last but not least, Marvell will be at the heart of the next Google TV. GTV 2.0 isn't quite out yet, but more apps, a newer OS and more powerful hardware are quite the trifecta.