In Pictures: Cosplay at BlizzCon 2011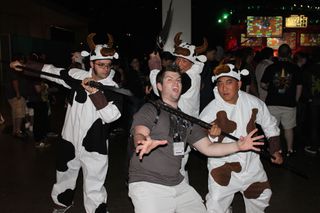 BlizzCon!
StarCraft! WarCraft! Diablo! BlizzCon 2011 was this past weekend, and the cosplayers were out in force. Since I don't know jack-squat about characters from World of Warcraft (FPS > MMO, just sayin') I'm not even going to try and label these characters. Some of these costumes are jaw-droppingly awesome, and some are downright lazy. Regardless, seeing costumes inspired by so many terrific games made an awesome convention...well even more awesome! Enjoy!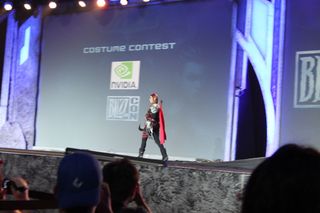 Rogue? Demon Hunter?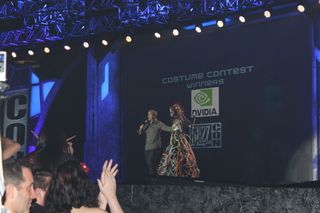 Lady StarCraft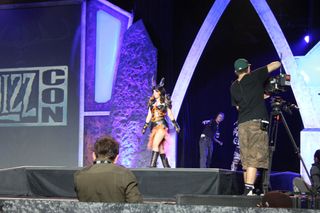 Orange and Black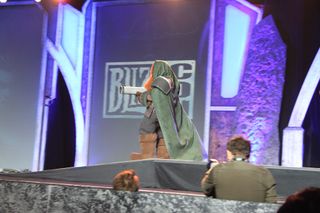 Big Boots, Big Gun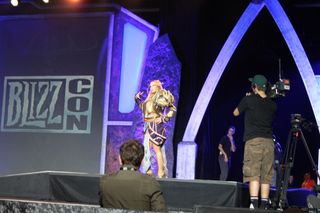 Looks like a Viking...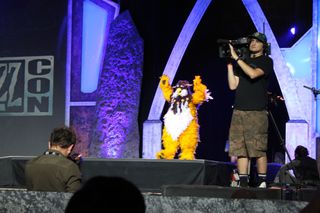 Furry Alert!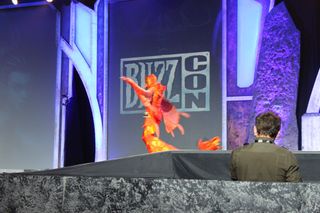 Sebastian from The Little Mermaid?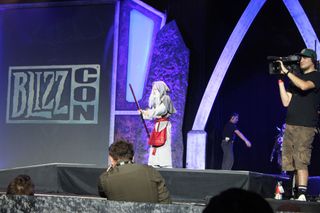 Deckard Cain
Stay awhile, and listen!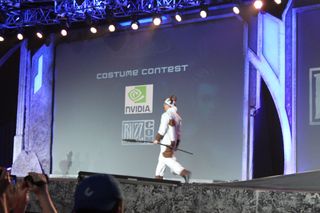 Cow Level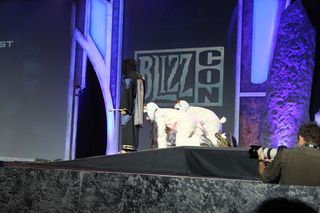 Sheep Level?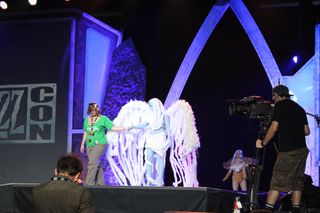 What is this, Victoria's Secret?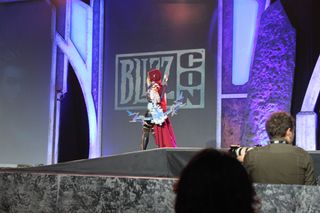 That's a big bow...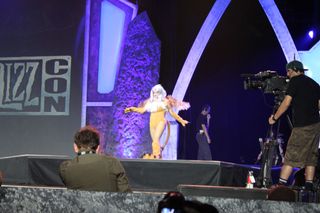 Another Furry...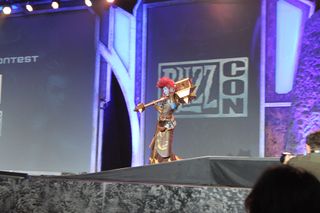 Big Hair AND a Big Hammer!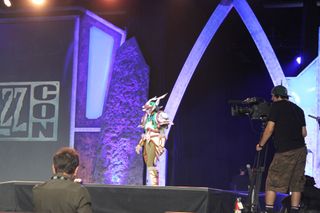 I have no idea...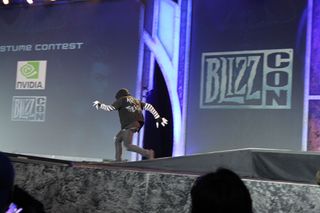 Looks like something you'd see in The Warriors.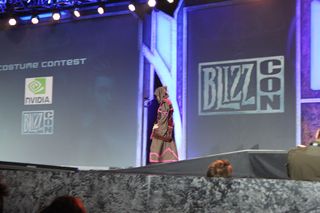 Bizarro Deckard Cain?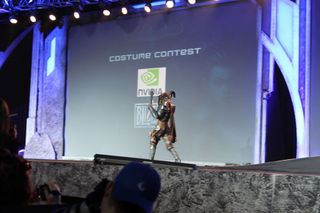 Another Demon Hunter?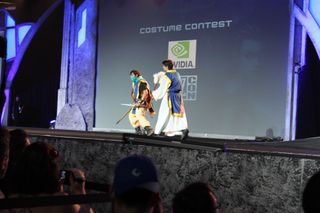 For the Alliance!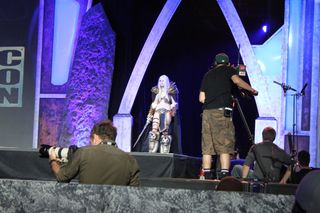 Bikini with Big Boots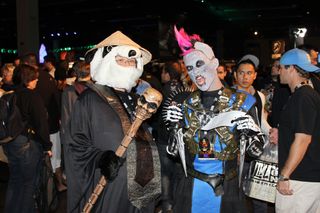 No Context Can Help This Picture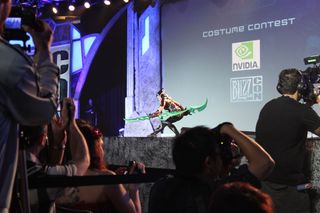 Stuck Behind Photographer Fanboys!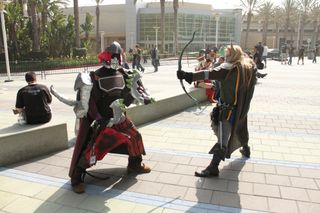 Non-Artificial Light! Ow!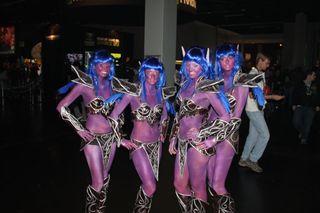 Highlights of the Show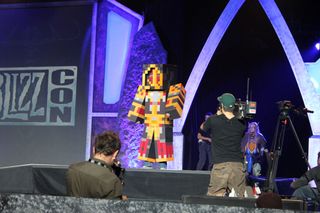 Minecraft Death Knight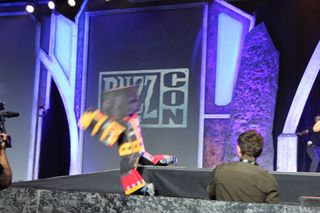 Minecraft Fail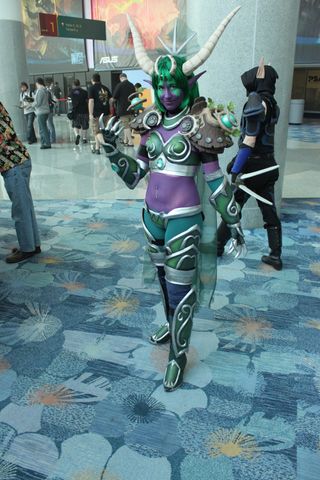 Those are some big horns...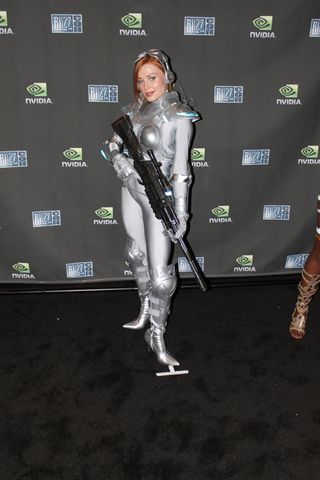 Kerrigan!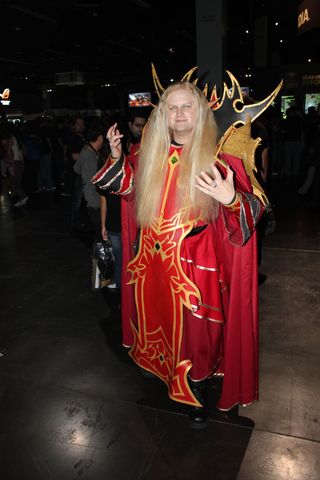 This Dude!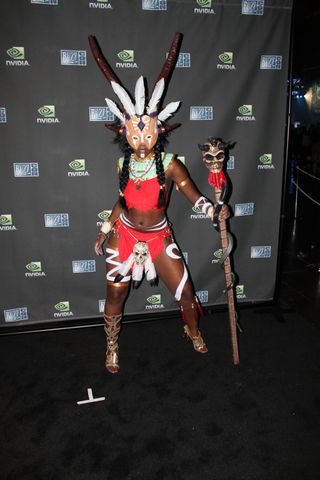 The Witch Doctor (Doctress?)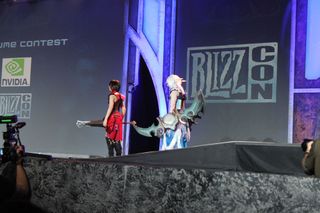 You're holding up the line!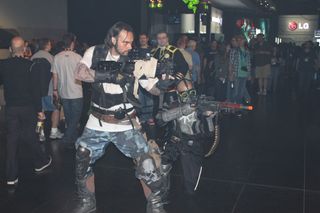 So Raynor and a Ghost walk into a bar...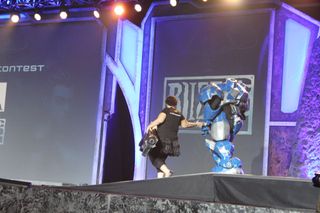 Space Marin-I mean Terran Marine!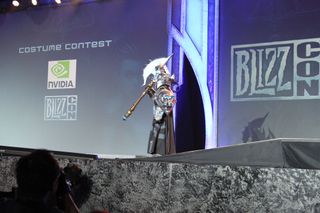 The Lich King Cometh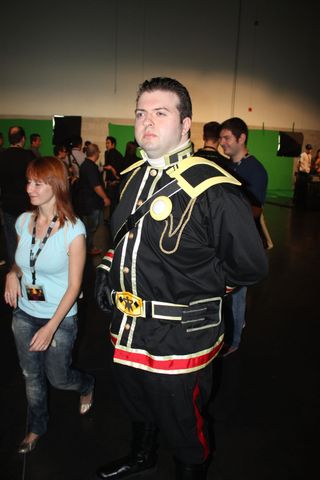 Battlecruiser Captain for Hire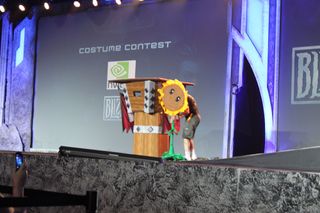 No Idea...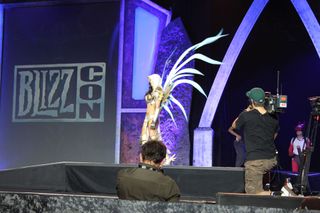 Tyrael's Secret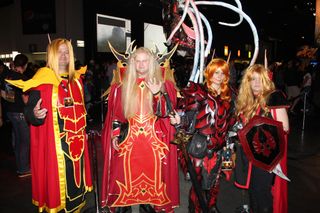 You've got red on you.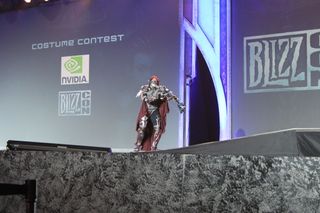 Some Sort of Bad-Ass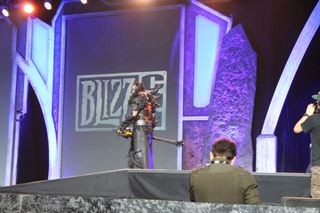 Some Sort of Bad-Ass, Part Deux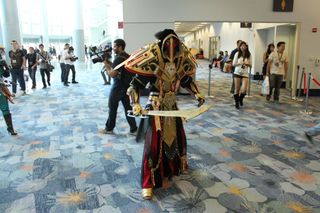 Death Knight? Or Paladin? No clue...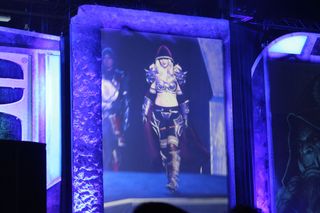 "Talk about beauty and beast. She's both."
A gold star to whoever gets the page title reference!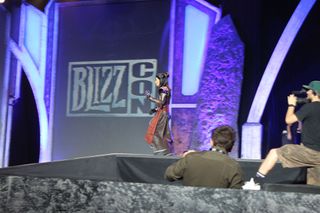 Asian Invasion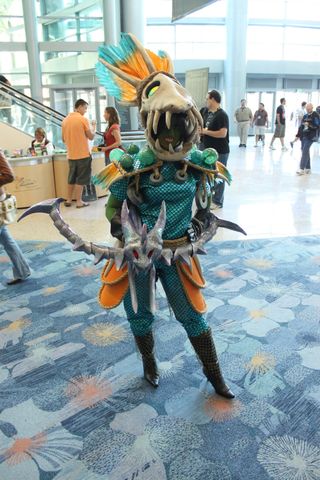 She looks like one of those scary Anglerfish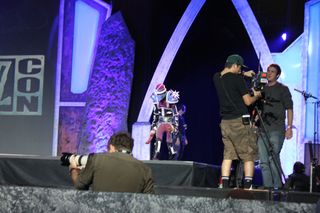 No Idea, part 3!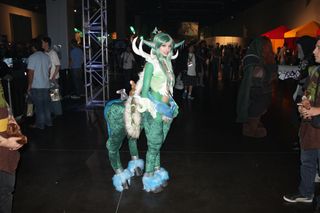 Who knew BlizzCon had pony rides?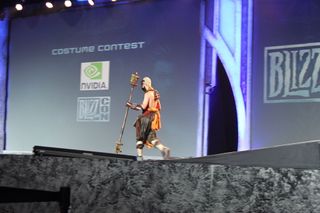 The Monk!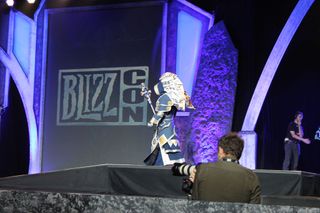 Foil wings cannot help you fly.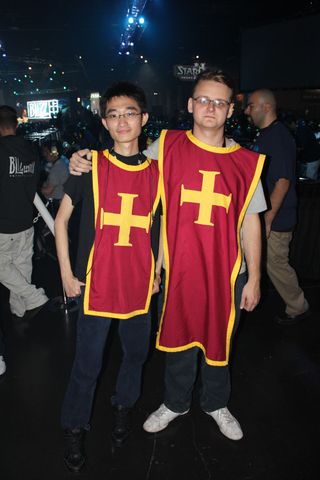 Brothers 'til the end.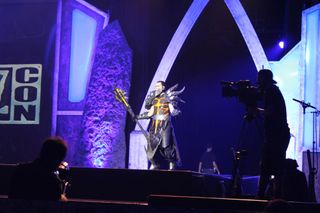 Third Place
Third place winner of the costume contest!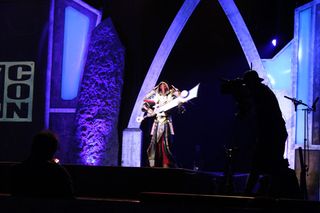 Second Place
2nd place winner of the costume contest!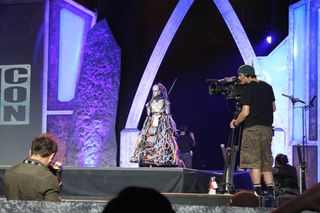 First Place
1st place winner of the costume contest!