Close-Up On The 20 "Geekiest" U.S. Cities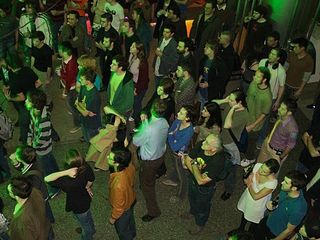 Geekiest Cities In The U.S.
Is being a geek finally cool?
As the Internet and ever-expanding universe of technology integrates into our lives more every day, it's hard to muster much of that tired high-school scorn for the tech-savvy among us: those that can code a website or operate Excel with just a keyboard. Frankly, most of us end up feeling a little envious of people with advanced tech skills.
Recently The National Science Foundation released its Science and Engineering Indicators report, tracking the "geekiest" cities in the United States. The word geek can have many meanings but the NSF defines the term as "any worker with a bachelor's level of knowledge and education in science or engineering-related fields or workers in occupations that require some degree of technical knowledge or training." (Count me in!) The list was ranked by percentage of workers in the science, technology, engineering, and mathematics occupations.
Let's look at the rankings and learn a little more about the supposed geekdom of these major US cities. The top 20 geeky cities are ranked on the pages that follow from lowest (20th place) to highest geek quotient (1st place).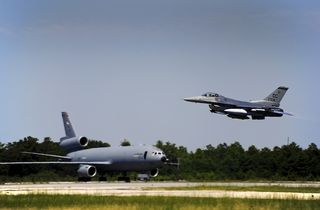 Fort Walton Beach-Crestview-Destin, FL
Geek Factor: 8.8% of workforce, 7,200 workers employed.
Like a few other tech hubs on this list, the military is largely responsible for the geeky title in this otherwise sleepy northwest municipality of Florida. Elgin Air Force Base, one of the largest in the country, is home to the 96th Air Base Wing, which oversees Air Force Materiel Command Air Armament Center. These two divisions are major research and testing arms for the US Air Force and employ a number of civil engineering, computer science and medical personnel.
Hurlburt Field, which is an extension of Elgin AFB and home to Air Force Special Operations Command is home to some of the military's most intense and most secret trainings and drills for bombs, guns and aircraft.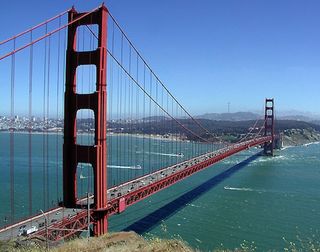 San Francisco-San Mateo-Redwood City, CA (Metro Division)
Geek Factor: 9.7% of workforce, 96,170 workers employed.
Some may be surprised to see San Francisco this low on the list. Don't worry, in case you don't know the Bay Area, San Francisco is not Silicon Valley.
The upper peninsula is, however, home to a number of massive tech darlings like SalesForce.com, Twitter, Oracle and Zynga, not to mention the SOMA (South of Market) neighborhood where every abandoned warehouse has some tech company sprouting up inside.
The city is also home to the University of California's medical campus, with its world-renown biochemistry and molecular biology research, was San Francisco's second highest employer as of 2009.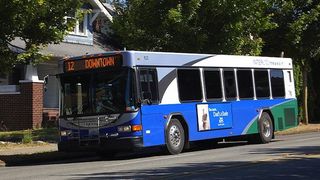 Olympia, WA
Geek Factor: 10.1% of workforce, 9,700 workers employed.
Olympia sits about an hour south of Seattle and is nestled on the distant reaches of the Pudget Sound. Though no major, worldwide technological or medical centers or industries call Olympia home, the area is known for it thriving creativity and cultural focus.
The Capital Playhouse, Olympia Family Theater, Theater Artists Olympia, Olympia Little Theater, and the historic State Theater all flourish with concerts, musicals and plays year round. The Olympia Symphony Orchestra performs regular concerts year-round as well.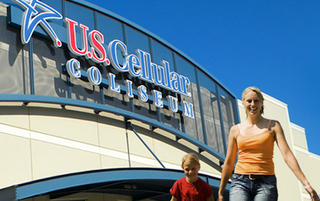 Bloomington-Normal, IL
Geek Factor: 10.1% of workforce, 8,680 workers employed.
Like a bulls-eye in the middle of the state, Bloomington-Normal, Illinois has quietly grown to one of the most medical-focused and math savvy Midwestern cities in the country. The area is home to St. Joseph Medical Center, Advocate BroMenn Medical Center, Illinois Wesleyan University, Illinois State University.
Country Financial, with over 5,600 employees also boasts the area for their headquarters.
And of no relation to geekiness except perhaps dietary preference, Beer Nuts are made in Bloomington.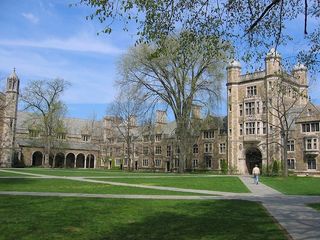 Ann Arbor, MI
Geek Factor: 10.3% of workforce, 20,250 workers employed.
The University of Michigan, consistently one of the highest ranked universities for math and science, calls Ann Arbor home. The medical center, also ranked as one of the top in the nation, boasts an academic staff of almost 1,600 doctors alone.
All Media Guide, the Weather Underground, Zattoo, Internet2, and major sales and support offices for Google's AdWords program—their major revenue source—are spread throughout the college town.
Off the Internet, Lotus Engineering, the National Oceanic and Atmospheric Administration (NOAA), the United States Environmental Protection Agency's National Vehicle and Fuel Emissions Laboratory and the Toyota Technical Center all have headquarters or major branches.
Though now defunct, but forever with a place in many reader's hearts, Borders Books started in Ann Arbor in 1971.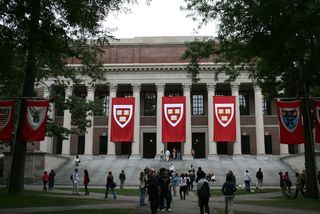 Boston-Cambridge-Quincy, MA
Geek Factor: 10.3% of workforce, 174,180 workers employed.
The universities in this area need little introduction: Harvard, MIT, Boston University, Northeastern, University of Massachusetts, Tufts, Boston College and a litany of smaller schools are all scattered throughout Boston's metro area. Though the last two's campuses are technically just outside the NSF's designated area, they account for a large industry and talent spillover.
Some have called Boston the "Athens of America" for all of its education power with over 250,000 students. The city of Boston also boasts some of the world's greatest hospitals, like Massachusetts General and financial institutions, like Fidelity Investments.
A study by Loughborough University in Great Britain called Boston as an "incipient global city" and ranked it as the fourth best in the world for scientific collaboration.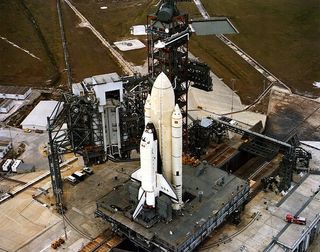 Palm Bay-Melbourne-Titusville, FL
Geek Factor: 10.7% of workforce, 21,800 workers employed.
To many, these three towns may make one say, "Wait, where?" But if I told you that they were a short causeway drive to Cape Canaveral and the Kennedy Space Center, you'd probably nod your head—and the area's status as a top geeky location would make more sense.
In addition to the famed epicenter of orbital, lunar and galaxy exploration, the area also maintains Port Canaveral which contains a number of Trident Wharfs used to house the Navy's ballistic missile submarines and is the home base for most of their testing.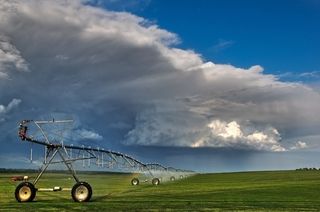 Ames, IA
Geek Factor: 10.7% of workforce, 4,480 workers employed.
Ames may be a slight anomaly on this list—though that isn't to take anything away from the residents. The total population of the town is less than 60,000 and most of that is due to Iowa State University.
The school is a land-grant university meaning that its goals, per Morrill Acts of 1862 and 1890, is to teach agriculture, military tactics, and the mechanic arts. With roughly 1,700 staff and 28,000 graduate and undergraduate students, it should be no wonder that this quiet farm town has been given such good geek status.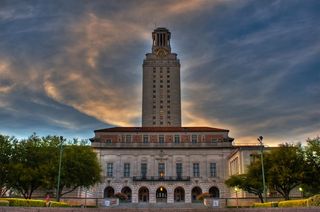 Austin-Round Rock, TX
Geek Factor: 11% of workforce, 82,100 workers employed.
With sprawling University of Texas nearby and a progressive-minded populous, Austin has become the Southwest's geek capital. Not only does the city provide a number of economic assistance programs for small companies trying to get off the ground, but Austin is also home to major branches of behemoths like AT&T Wireless Corp., Dell Inc., Intel Corp., Qualcomm and T-Mobile.
As far back as 2003 Austin inventors created 200 patents per 100,000 residents, more than five times the national rate of 36 per 100,000 residents. Austin also has a booming biotech industry with Apogent Technologies Inc., Luminex Corp., and TOPAZ Technologies Inc all calling the area home.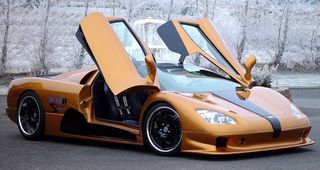 Kennewick-Richland-Pasco, WA
Geek Factor: 11.2% of workforce, 9,700 workers employed.
A number of strange industries and companies have converged on this little nook of Washington state to give it geek status. The largest and most historical is the simply named Hanford Site, a former nuclear facility that has woven through the long history of nuclear technology as a research, testing and power center. The plutonium created here was eventually used in the first nuclear bomb. In the late 80's the area was finally designated for cleanup and since then has been home to a number of ecological restoration groups.
Shelby Supercars is headquartered in Richland; their Ultimate Aero model briefly held the title of the world's fastest supercar with a land speed of 257 MPH.
Lockheed Martin and Amazon.com also maintain large branch offices or plants in the area as well.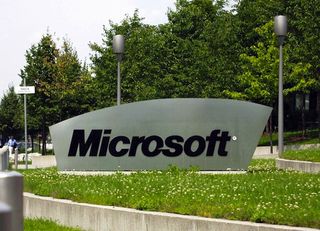 Seattle-Bellevue-Everett, WA
Geek Factor: 11.8% of workforce, 167,060 workers employed.
You may have heard of a software company called Microsoft that calls Seattle home (Redmond, to be exact). The desktop computing giant's sheer presence over the last twenty-five years has been enough to spawn not only a legion of employees working at headquarters, but a number of off-shoot start-ups. Amazon.com, Nintendo's American branch and T-Mobile all claim Seattle as their headquarters; Boeing had done so before moving to Chicago.
Tech is not the only geekdustry however. The University of Washington and the various affiliated medical centers are always ranked as one of the top institutions in the country. Major branches of biotech giants like Amgen and GlaxoSmithKline reside in Seattle.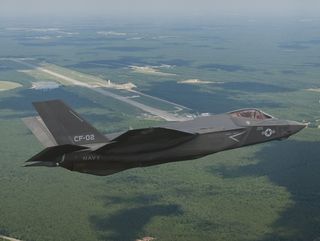 Bethesda-Gaithersburg-Frederick, MD
Geek Factor: 12% of workforce, 68,340 workers employed.
Not only is Bethesda one of the country's geekiest cities, but it is also one of its most educated (just over 51 percent with advanced degrees) and with the top 25 of its highest earning (median family income of roughly $167,000). Aerospace giant and unquestionable number one government contract partner ($~35 billion for FY2010), Lockheed Martin, keeps its massive headquarters in Bethesda.
Not only does a defense contractor giant dominate the area but a defense medical school does too. The Uniformed Services University of the Health Sciences resides in Bethesda and provides the armed forces with a nursing school, a dental school, a public health school and a medical school in the F. Edward Herbert School of Medicine.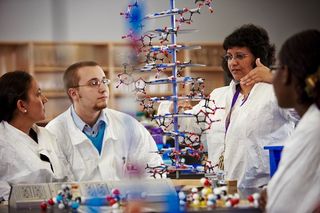 Ithaca, NY
Geek Factor: 12.5% of workforce, 6,270 workers employed.
Cornell University and Ithaca College are here. And not much else. Though much of upstate New York has suffered an economic downturn in the last few decades, Ithaca is one of the few cities that has stayed above water.
Cornell's Institute for Biotechnology and Life Sciences Technologies has been one of the hotbeds of biotech business in the last two decades.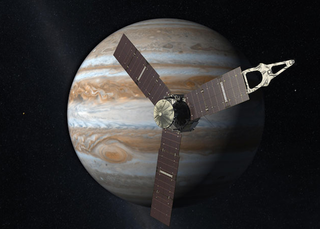 Washington-Arlington-Alexandria, DC-VA-MD-WV
Geek Factor: 12.7% of workforce, 290,700 workers employed.
Like Bethesda, much of this area's geekiness comes at the hands of government contracts. Some of Arlington's top employers, as of 2009, were Virginia Hospital Center (#1), Lockheed Martin (#4), BAE Systems (#6) and Boeing (#14). In addition the Air Force Office of Scientific Research, DARPA, National Science Foundation, Office of Naval Research, United States Department of Defense and the United States Fish and Wildlife Service are located in Arlington.
Across the Potomac in Washington, Georgetown University, George Washington University, Washington Hospital Center, Children's National Medical Center and Howard University all make up a powerhouse of university and medical campuses throughout the area.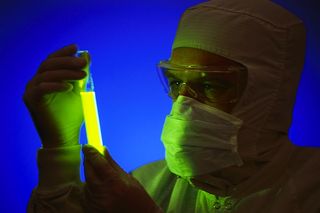 Lowell-Billerica-Chelmsford, MA
Geek Factor: 14.1% of workforce, 16,580 workers employed.
Like some of the other smaller towns on this list, some may be surprised by these three blue-collar towns' placement on the geek list. Along with a handful of medical device companies, Billerica is home to Pharmalucene's headquarters and the US offices of German pharmaceutical giant Merck KGaA (unrelated to New Jersey based Merck & Co).
Both Chelmsford and Lowell, with their low cost office spaces as an alternative to the more expensive nearby Boston-Cambridge area, are home to a litany of smaller medical device and tech companies.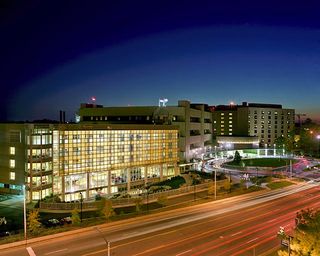 Durham, NC
Geek Factor: 15.5% of workforce, 41,560 workers employed.
Any college basketball fan will know that one of the strongest programs in the country resides here at the end of Tobacco Road. But Duke University is also home to one of the three corners of the famed Research Triangle of North Carolina, forming the shape with University of North Carolina, Chapel Hill and North Carolina State University.
While the area is not necessarily known as a southeastern high-tech breeding ground, the Duke Medical Center and the biotech industry it spawns is considered one of the most prestigious in the world.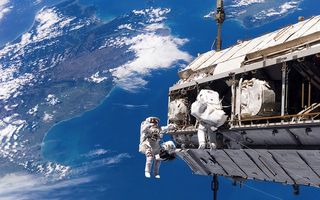 Huntsville, AL
Geek Factor: 16.2% of workforce, 32,630 workers employed.
Nicknamed "The Rocket City" Huntsville, Alabama has quietly become one of the nations leading areas for aerospace engineering research and development. The Marshall Space Flight Center is the federal government's civilian rocketry and spacecraft propulsion research arm—and the largest branch of NASA in the country.
In addition to developing the engines, the sweet southern town also contains the Huntsville Operations Support Center (HOSC), which monitors shuttle launch, payload and experiments at the Kennedy Space Center. The HOSC also monitors rocket launches from Cape Canaveral Air Force Station when a Marshall Center payload is on board.
The nearby U.S. Army Aviation and Missile Command engineers a variety of combat rocket and tactical weapons.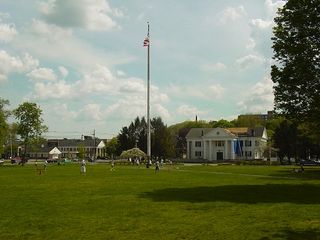 Framingham, MA
Geek Factor: 16.6% of workforce, 25,940 workers employed.
Like the aforementioned Billerica-Framingham-Chelmsford, Framingham also provides a less expensive alternative to the more costly city office spaces of Boston and Cambridge. Abandoned or defunct manufacturing plants and warehouses have been converted to quaint spaces for biotech and medical device companies to get off the ground.
While not home to any major companies or universities, the American Heart Association and American Cancer Society have major branches in Framingham.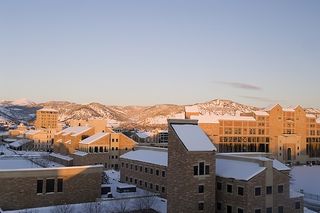 Boulder, CO
Geek Factor: 17.4% of workforce, 28,010 workers employed.
Lured by the towering Flatirons and all the space "to play", geeks have flocked to the outdoorsy haven at the foothills of the Rocky Mountains. Leveraging the top ranked biology and engineering departments at nearby University of Colorado and the city's world-focused and progressive values, Boulder has quickly become the nation's biggest midpoint between the east and west coast tech hubs.
From 2007 to 2009, venture capitalists invested $1.9 billion in 275 Colorado start-ups, according to the National Venture Capital Association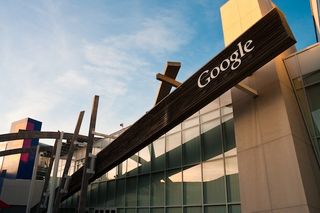 San Jose-Sunnyvale-Santa Clara, CA
Geek Factor: 18.2% of workforce, 165,400 workers employed.
Where else would you expect to find the highest concentration of geeks?
With almost a fifth of their workers in the geekdustry, Silicon Valley is our nation's—and likely the world's—Capitol of Geek. The list of famous tech giants, from Google and Facebook to Apple and Cisco, that reside in "the valley" is simply staggering.
Stanford University, where dorm rooms function as early phases offices to spawn future giants, sprawls against the rolling California hills. Office park upon office park down Highway 101 are home to the big and small engines of the world's cutting-edge companies, not to mention Stanford's medical school which is often considered one of the best research institutions in the world.