20 iOS Apps For The Garden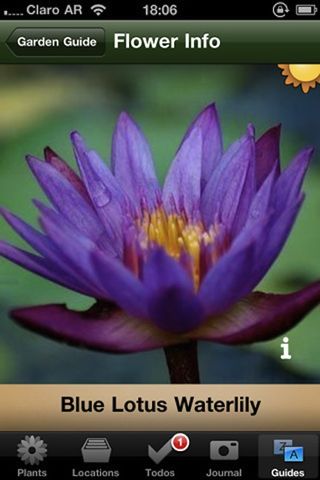 The Newest Gardening Tool
With spring upon us, many gardeners are finding that their smart phones are just as valuable tools as more traditional trowels and watering pots. Handy apps help with everything from planning a garden and identifying flowers to diagnosing plant ailments and eradicating pesky insects. With the following 20 iPhone apps at the tip of your gardening-gloved fingers, you'll find that squinting at the tiny text on the backs of seed packets is an inconvenience of the past.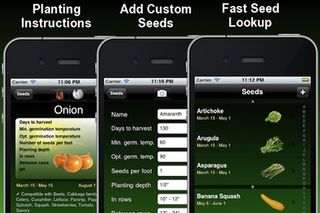 iGarden USA
A great app for the novice gardener, iGarden USA provides planting recommendations for popular fruits, vegetables, and herbs. Tailored to your specific gardening zone, the app advises on details like soil depth, seed spacing, and harvest time. It even lets you input notes and pictures of your own garden. Master gardeners beware: while iGarden USA contains an excellent gardening overview, its lack of depth might make it less useful the more advanced.
iGarden USA - $4.99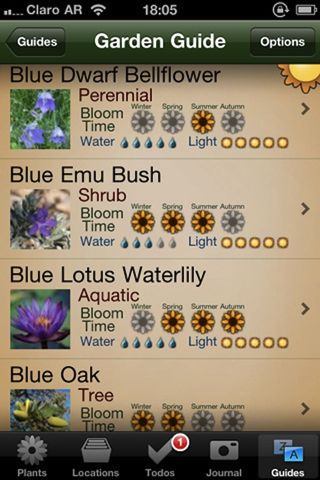 Garden Pro
For the more seasoned gardener, Garden Pro contains comprehensive information about over 1,000 plant species. It includes both common and botanical names, as well as suggestions about light, water, and soil. The app also helps you track more complicated gardening techniques, such as fumigation, irrigation, fertilization, and composting.
Garden Pro - $1.99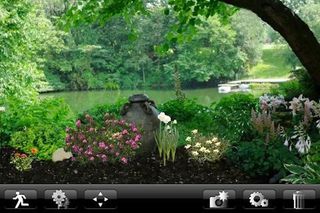 Eden Garden Designer
One of the more beautiful landscaping apps, Eden Garden Designer helps you plan the layout of your garden. You can either choose a preset image of a garden or upload your own and then add plants and other features like rocks and ponds. Helping you to make aesthetically informed choices, the app's plant library organizes species not only by name and zone, but also by color and blooming season. Once you've designed your perfect garden, you can upload a picture of it to your photo library and send it to friends and family.
Eden Garden Designer – Free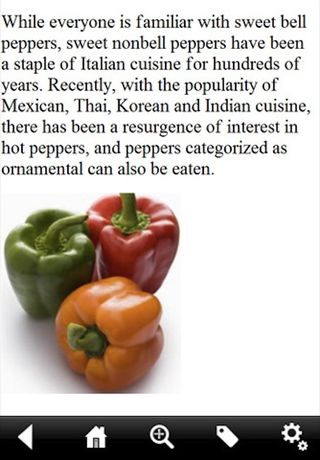 Vegetable Gardening Guide
Eating locally grown food is a rising trend, and nothing gets more local than your own garden. Vegetable Gardening Guide is an exhaustive app for all steps of the vegetable gardening process from planting to cooking. It contains detailed instructions, hyper-linked information, and nutritional information about common vegetables in a range of regions, including the U.S. to New Zealand.
Vegetable Gardening Guide - $2.99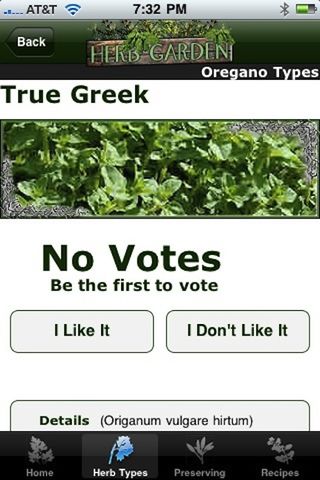 Herb Garden
If you don't have the yard space for a full vegetable garden, a few pots of herbs might be the right solution. Herb Garden is a basic guide for planting and cooking herbs like rosemary, mint, and chamomile. The app also contains information about more exotic herb varieties, such as borage and rare types of lavender. Herb Garden includes social networking options, allowing you to vote on your favorite herbs and share notes and recipes with other users.
Herb Garden - $0.99 (Ad-supported version is free)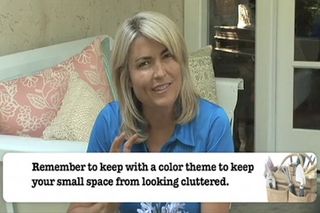 Gardens
If your garden seems a little uninspired, look no further than Gardens, a video app with instructions about different gardening tasks. Master gardener Rebecca Kolls guides you through easy-to-follow projects like "Picking a Pot" and "Adding Pizzazz to your Patio." This app is a great alternative to image-crammed gardening databases, as it is just as informative.
Gardens - $5.99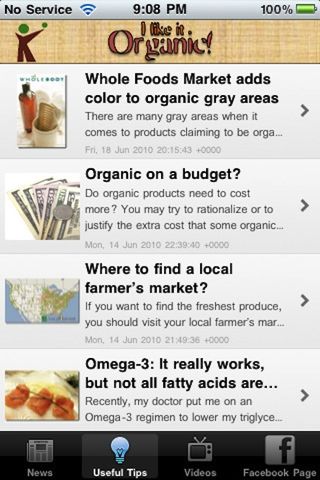 I Like It Organic!
Although fertilizers and pesticides can keep your plants alive, many gardeners are turning to healthier organic gardening. Following this trend, I Like It Organic! helps you incorporate organic practices into all aspects of your life, from the garden to the grocery store. The app recommends organic insect repellents, maps out local farmers' markets, and has budget-friendly tips.
I Like It Organic! – Free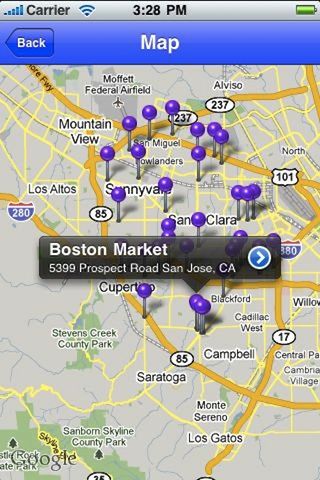 iLocate—Gardening Supplies
If your garden is at a community space or local farm, it might be difficult to locate gardening supply stores without a computer nearby. iLocate—Gardening Supplies helps you find stores quickly and arranges them by distance or on a map. You can click through to view detailed information, get directions, and call the store.
iLocate—Gardening Supplies - $1.99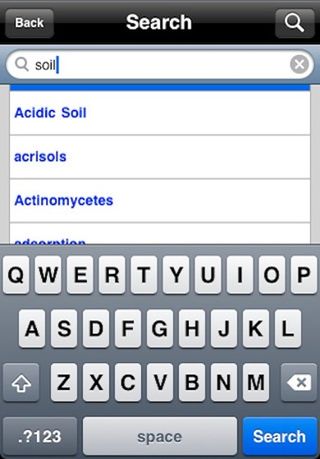 Composting Guide
Even for the seasoned gardener, composting can be a sticky, smelly situation. Composting Guide helps you set up and maintain a compost pile at your home or garden. The glossary-style app defines various terms and contains formulas for achieving proper soil structure and nutrient levels. Though basic, Composting Guide is one of the better iPhone apps on this topic and is particularly useful for beginner composters.
Composting Guide - $0.99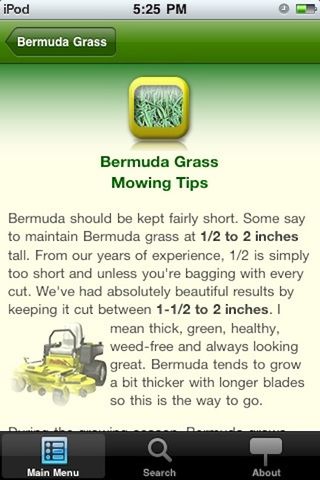 Grass Master
A beautiful garden is worthless if it's next to a brown, dried out lawn. With Grass Master, you can learn how to properly care for most types of grass, including ryegrass, bluegrass, and Bermuda grass. The app syncs with your favorite calendar app to advise when to water, fertilize, and treat weeds. It also provides detailed information about turf maintenance.
Grass Master - $1.99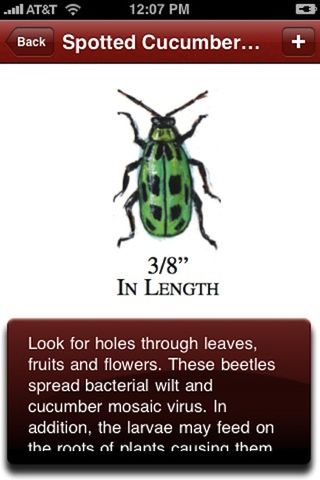 Garden Insects
Holes in leaves? Chewed-through stems? Garden Insects can help you identify what pests are eating your plants and help you get rid of them. Although this 18-insect database is smaller than some similar apps, it covers the most common species and contains detailed information about dealing with them.
Garden Insects - $0.99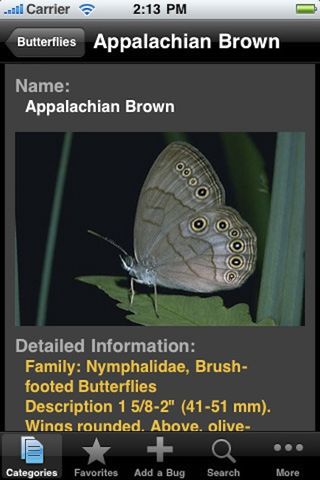 Bugs and Insects
While some bugs will destroy your garden, others—like butterflies—add to its beauty. Bugs and Insects contains information about over 900 different insects, including butterflies, ants, and spiders. Using the app, you can search for and identify bugs, note what you've spotted, and share your findings with friends. With the app open, you can shake your phone to bring up a random insect—fun for both gardeners and their kids.
Bugs and Insects - $0.99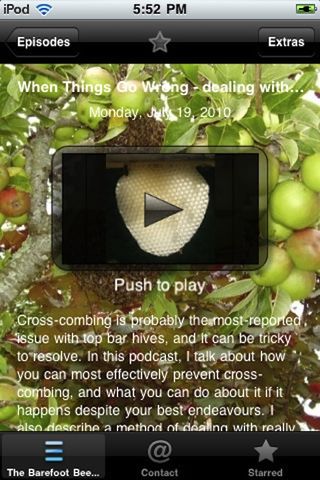 BioBees
BioBees, a podcast series about beekeeping, is available in an easy-to-browse format with this app, useful for the novice and skilled beekeeper alike. You can save your favorite podcasts and download episodes to play offline. The app, which focuses on natural beekeeping, helps you to set up a beehive, watch it grow, and address problems as they occur.
BioBees - $2.99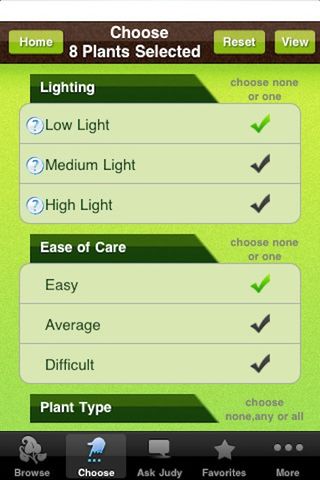 Houseplant 411
If you're an urban gardener, Houseplant 411 is an invaluable resource for growing plants indoors. The app guides you in choosing plants based on your skill level and the conditions of your space. Its large database of plants provides detailed growing instructions and FAQs about indoor gardening. The app sends automatic reminders about plant care and provides information about more complicated topics like diseases and air cleaning.
Houseplant 411 - $3.99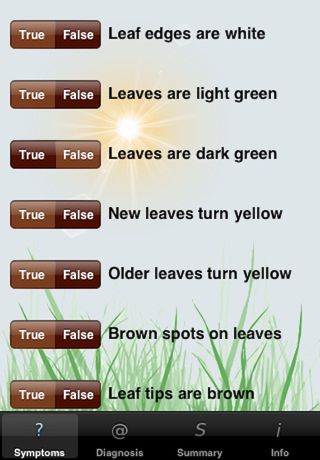 The Plant Doctor
Even the most carefully tended plants can struggle to survive. If your garden is indoors, The Plant Doctor can help you solve common plant problems. With a list of 32 symptoms, the app diagnoses issues like starvation and dehydration, while suggesting how to heal your plant. Is your plant not getting enough sun? Try placing a fluorescent lamp above it, recommends The Plant Doctor.
The Plant Doctor - $1.99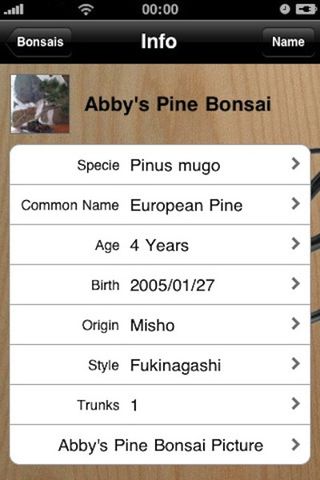 Bonsai Manager
Bonsai enthusiasts know how difficult these tiny trees can be to maintain. With information about over 100 different species available, Bonsai Manager helps you track and care for your bonsai trees. The app charts how many trunks your trees have, how old they are, and how much they cost. Useful for the bonsai expert, the app's easy-to-use format is also valuable for the first-time bonsai grower.
Bonsai Manager - $3.99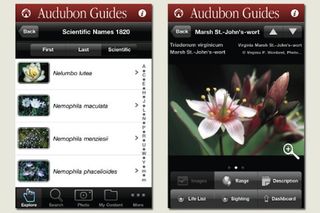 Audubon Wildflowers
If you don't grow your own flowers, you're probably appreciative when the wild variety appears in your yard. Audubon Wildflowers is a stunning field guide containing information about over 1,600 wildflowers in the U.S. and Canada. The app contains color photographs, range maps, and an assortment of search functions. You can even use your phone's GPS to track sightings and add notes about the flowers you've seen.
Audubon Wildflowers - $4.99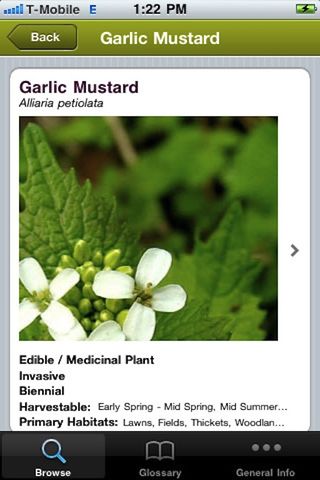 Wild Edibles
Knowledge of edible plants can mean the difference between wilderness survival, a bad stomachache, and death. Wild Edibles is an excellent reference guide for determining which plants are edible and which are poisonous. The app contains color photographs and quick tips for foraging, and it's a lot more portable than traditional reference guides.
Wild Edibles - $2.99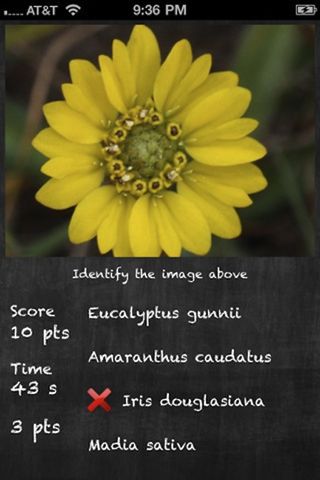 Plant Trivia
Whether you're a student, a gardener, or just a plant enthusiast, Plant Trivia will help you learn the common and scientific names of over 200 plants. The fun but educational game assigns you points for correct answers to help you learn to recognize species quickly. You can then post your top scores on Facebook to compete with your friends.
Plant Trivia - $0.99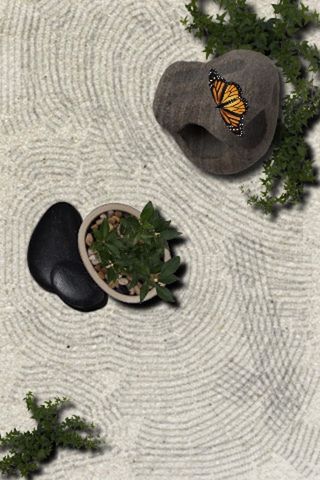 iZen Garden
A garden doesn't need real plants to be a tranquil, safe space. iZen Garden lets you design your own portable zen garden with over 100 different stones, shells, fossils, and other objects. You can even use your fingers to rake through the virtual sand. The app contains nine different meditation soundtracks and daily sayings to help you relax and reduce stress.
iZen Garden - $3.99