10 Tech Resolutions for 2011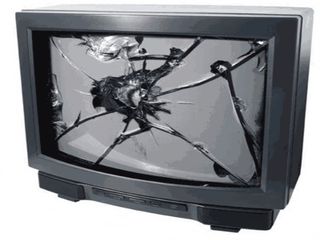 Dump The Chump
This might be the year to get out of an abusive relationship -- with your cable company. Internet television is getting better all the time, and cable prices are climbing. Most big cities have only one – or maybe two – options for cable service, and with the limited competition, providers have been able to gouge us for years. Enough, I say! Watch Hulu for your network shows, get your HBO fix on Netflix, and get that little box that can be a substitute for rabbit ears. You can also purchase movies or specific shows from iTunes or XBoxLive. XBox 360 has live sports in HD from ESPN for $50 per year, making it even easier to cut the umbilical cable cord.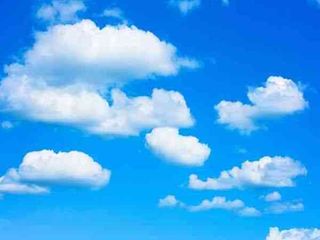 Find A Better Backup
Man, that sucked. I experienced a tragic computer crash in 2010, and it resulted in the loss of a couple of months' worth of files, invoices, and pictures. Ugh! Oh sure, I knew how to back up, but I was just putting it off until I had a wee bit more free time. Rather than risk your data like I did, learn to back up smarter. Use cloud services like Gmail or Google Docs for keeping files and info in the cloud. There's no limit to how many accounts you can open. Companies like Amazon offer secure storage by the byte, from its S3 service. USB Keys are an easy and fast way to back up your entire hard drive in a flash – and what's easier to keep around than a key on your keychain?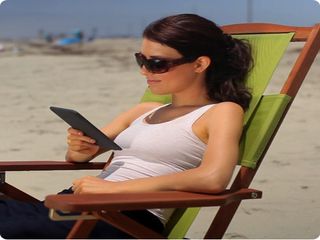 Moderation In Everything
And on the seventh day, you pledged to turn off your push notifications on your phone. Even though technology is absolutely everywhere, it is still fun to disconnect every once in a while. Sure, email and facebook can suck up some time on a bus, but it's also nice to try a half-day or day without turning on your tech. Companies large and small are attempting email-free Fridays. When you return to your tech, you may notice some new features or ways of using it that you wouldn't have when you were so inundated.
And speaking of humanity, when you need to reach out and talk to a real person, this website can help you find a human being at nearly every company.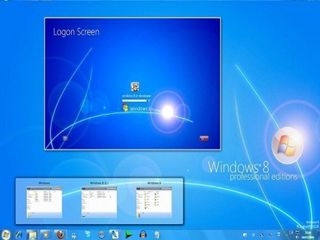 Get Ready For Windows 8
Haven't made the jump to Windows 7 yet? From our sources, we hear that Windows 8 is going to be the biggest change in Microsoft operating systems since Windows95. Although Windows 8 isn't supposed to hit stores until 2012, the beta version will be available in 2011. We think you might still be using this new system in 2020. The rumor mill has it that Steve Ballmer will start showing off the new functionality (games!) at CES in early January, so get excited about the coming year from Microsoft! Why would you need to get ready for an operating system? Because Windows 8 is actually going to be different, from what we've heard and we think you'll get ahead if you're prepared for it.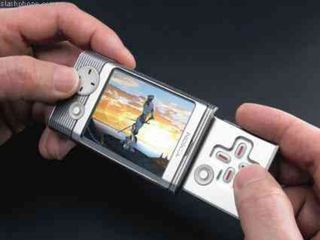 Empty Your Pockets
Are you carrying around a phone, camera, and an MP3 player? The future is all about consolidation, my friends. Lighten up. Whether you rock the Apple, the Windows, or the Android, the new smart phones can do everything. Leave the other stuff at home.
Same goes for your big old wallet: You can snap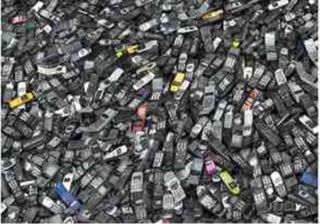 Learn To Sell
It doesn't matter if your iPhone 3G was a gift from your dead grandmother who raised you from a toddler: sell that ancient brick on eBay. In fact, sell all the tech gear you haven't used in the past 6 months. Use Craigslist if you want, but do some searches to see what kind of coin you can get for your old gear. It only takes about fifteen minutes to get up and selling, and odds are it'll net you at least a fancy dinner, if not a new toy.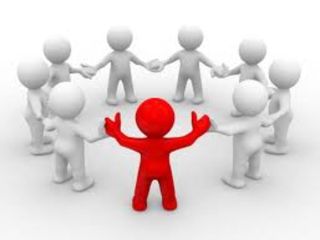 Contribute Online
Do you read all sorts of interesting information online, but never contribute back? Are you a Yelp-creeper or a Forum-lounger? Don't lie to Aunt Kate - I bet you do exactly that! So why not give a little this year? The next time you're reading through a forum (on Tom's Guide, or even a Wikipedia article for that matter) and you know the answer to someone's problem, chime in. You'll save someone hours of trouble and join the world of selfless do-gooders. My hero.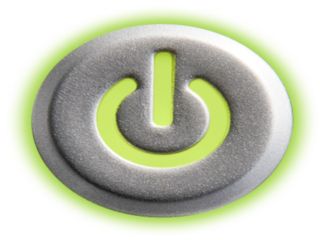 Ensure Efficiency
With the incoming flux of electric cars, why don't we try to save a little where we can? While tiny gadgets are often optimized to sip power like a thirsty man lost in the desert, larger AC-powered appliances aren't so thrifty -- particularly if they are older, they likely consume much more power than you suspect. Look for the Energy Star label, or, even better, use a gizmo like the iGo power adapter that helps stop vampire power (that's the power eaten up by appliances while on standby). Or, take the uber-easy step: turn off the power strips at home when you're out.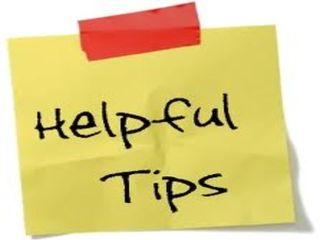 Tip Yourself Every Day
Do you know how to properly fill the air in the tires of your car? Have you always wanted to learn how to use a sewing machine? Maybe you've been meaning to learn how to replace that broken laptop keyboard; you know, the one with the busted spacebar and missing "L" key? There's no excuse for not understanding the world around you. You control the technology, don't let it control you. We all let our PCs and software slowly become less efficient. If you notice something weird about your favorite technology, do a search on it - then watch a how-to YouTube video. Call it a Masters degree in Internet Studies. You'll be an expert in no time. And while you're at it, will you finally help a family member get out of the stone age? Because you know your Uncle Leo could really use some help navigating online dating sites.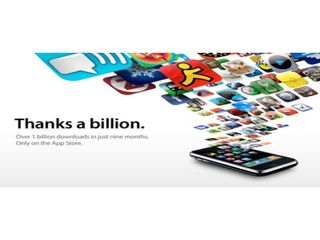 Get Appy
There's an app for just about every resolution you might want to keep – so go and find something that appeals to you. Whether you want to lose some flab, learn new lingo, or travel smarter, use the apps available to help you. Financial advice or productivity – there is an app for that. Some of our faves? iPersonalTrainer for fitness, Mint for finances, Quitter for dropping the habit, Epicurious for food-based resolutions, and Monster.com for job-seeking. 2011 is all about growing and changing. Make sure to stop in at our Downloads section. Happy New Year from Tom's Guide!