Consumer Electronics Show 2011 Preview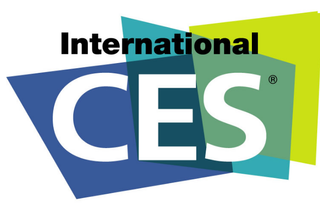 Trend-Spotting
The Tom's Guide team arrives in Las Vegas this week to get our grubby hands all over gadgets so new that they still carry a faint whiff of a pre-production factory floor. Our goal is to make a beeline for the products that you're interested in, and get as much hands-on time as possible. We want to give you an accurate feel for whether a product has the potential to be the Next Big Thing, whether it excites us because of its design, interface, or feature set, or even whether it's simply a me-too product or a dud. And, as we all know from experience observing the gadget world, a large percentage of the products on display will never make it to store shelves. Part of the fun is guessing which ones will actually be available for purchase within 2011. Read on for our best guesses about the biggest trends and expectations in eight main product categories for CES 2011.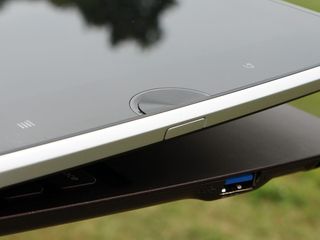 Tablets
Dozens of tablets are already swimming in the marketplace, and dozens more will arrive at CES. Most won't be notable. Motorola's expected 10-inch tablet (codename: Xoom) will draw the most eyes because it is expected to run Android's Honeycomb OS (3.0) for tablets. But people also want a closer look at RIM's 7-inch PlayBook, which was announced in 2010 but hasn't been fully tested by anyone. Bargain HDTV brand Vizio has let slip it plans to launch a tablet called the Via. Asus has sent out trial balloons with pictures of its Eee Slate EP121: it seems to have a keyboard, or perhaps a slider mechanism, with highly stylized design elements. Going even tinier, Samsung is expected to launch the Galaxy Player—with a 4-inch screen, camera on both sides, Wifi, GPS and HD media playback capabilities. It's really an iPod Touch competitor—no cell phone service. And even though Apple doesn't showcase its wares at CES, there's always a chance that Apple will announce an updated iPad early in 2011. Remember: there's unlikely to be a tablet from HP announced at the show, even though pundits are dying for a tablet utilizing HP's acquisition of Palm and its WebOS. Guess what guys: Apple isn't at CES, and this year, neither is HP. What's up with that?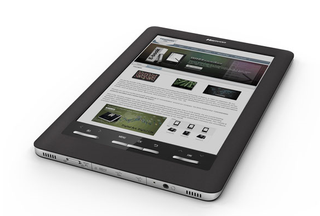 E-Readers
Whose mom didn't get an Amazon Kindle for Christmas? There's no doubt e-readers have gone mainstream. But e-readers have places to go: color, for one. Everyone thought the Nook was a dud, but when it came out in color at the end of 2010, it caught everyone's attention. But, our eyes are still on the E-readers that never arrived in 2010. Mirasol is one such company that has technology for a color display that is readable in sunlight and plays video. Mirasol will be in Vegas and we'll seek the company out. There's also Hanvon, a Chinese manufacturer expected to ship a color under 10-inch e-Ink e-reader with a codename of Triton—Hanvon is also registered to show off at CES. Then, there's Pixel Qi, which gave lots of details about its technology that combines a backlit LCD with e-Ink and a touch-screen. One fruit of that tech might be the Notion Ink Adam, which is really tablet-like—but that was supposed to arrive in 2010 and never did. Will we see it at the show? Meanwhile, black and white e-Ink is improving all the time.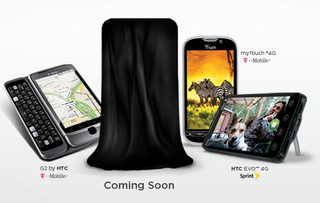 Smartphones
The biggest smartphone buzz at CES will be around new Android devices—namely, the expected HTC Thunderbolt, for Verizon. Nobody knows whether or not Verizon and Apple will jointly announce an iPhone for that carrier, but I wouldn't bet on it. Instead, Verizon wants to talk about its LTE (Long Term Evolution) network—a faster, fancier form of 3G data services. It is supposed to support real world speeds of 5 to 12 megabits per second for downloading. The teaser announcement for the Thunderbolt dramatically shows off the HTC EVO 4G, and the T-Mobile G2. Then, a third mystery device is draped with a shroud. But other leaked images make the actual phone (which everyone thinks is the Thunderbolt) look a lot like the EVO 4G. We're sure other handsets will be announced at the show, but this is the one everyone will be talking about. As if you need more proof: Verizon's official Twitter account just tweeted this: "Jan 6 at #CES: #Android and #LTE - could it be like peanut butter and chocolate? YUM!" I just realized I got a press release from Reese's—as in the peanut butter cups—last week saying the candy would be representing at CES. It's one of my favorite candies so naturally I paid attention. Now, this is all starting to make sense. I'm imagining a major tie-in. The phone dispenses Reese's? The phone alerts you when you are near Reese's? Free Reese's for life when you buy this phone? What?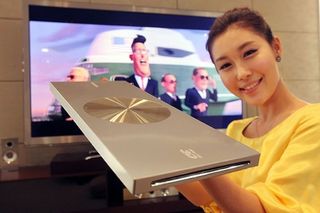 Home Theater
Other than the size and picture of the screen itself, the big story in home theater remains the idea of media streaming and networking. What will be the easiest and most robust way to put media on that screen? Google made a big bet towards the end of 2010 with Google TV. It turns out that our review was a bit rosier than Google's own. The company is pulling back on the product, so we don't expect to hear much about hardware that works with this platform. Instead, we expect to hear device manufacturers hyping two new wireless standards that aim to push media to the screen from a computer. The first is called WiDi, and the second is WHDI. Both make use of a computer's HDMI port. The TV screen as well as the computer need to be outfitted with these technologies to make them work. We expect dozens of devices launched at the show to hype these competing wireless standards. Finally—we always look forward to checking out the new designs on Samsung's Blu-ray players. Granted, we still take the long view that physical discs are fading into obscurity, but that doesn't mean we can't appreciate the décor aesthetic of what Samsung is calling the "thinnest Blu-ray player in the world": less than an inch thick, wall-mountable, with 2D-to-3D conversion built in. Of course, just like all the other Blu-ray players from Samsung, this one will allow you to watch YouTube and Netflix on your TV via built-in WiFi.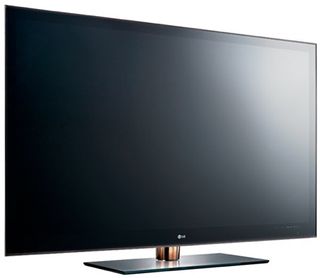 HDTV
It's an old joke at CES that some company can be counted on to make a silly claim about superlative TV sets: the biggest, the sharpest, the thinnest, etc. So far, we've heard word that LG will attempt to win this prize in Vegas this year. It aims to show off the largest ever full LED-backlit LCD 3DTV. The 72-inch LZ9700 is expected to launch in the first half of 2011.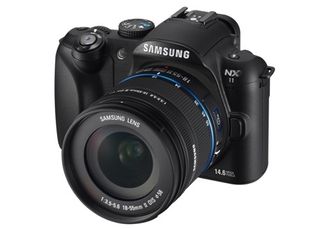 Cameras
While consumers may not be ready for them, manufacturers are ready to present 3D cameras and camcorders (of course, you'll need a 3DTV set at home if you want to watch any of this homegrown 3D content). Last year we enjoyed posing in front of the Fujifilm Finepix Real 3D W3. Panasonic also launched a 3D lens for DSLRs. We expect more of these this year. In the on-3D category, we're looking forward to checking out Samsung's mirrorless NX11 DSLR, which features the ability to change modes and adjust settings by turning its lens in a zooming motion. And, because we were big fans of the Olympus E-PL1 Micro Four Thirds camera, we can't wait to see the E-PL2, which is expected to sport a 3-inch LCD, a 14-42mm kit lens and new wireless capabilities.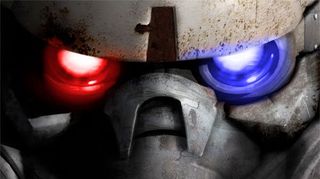 Gaming
For the first time in ages, Nintendo will show up at CES this year. We already known that the company's next mobile gaming platform, the 3DS, is launching in mid-2011, but we haven't gotten our hands on it yet. We expect Nintendo to meet with partners to talk about ways it will utilize the 3D aspect of this platform. We also expect to see 3D game titles for other consoles demonstrated on 3D monitors (everyone seems to be pretty excited about Killzone 3). Of course, there's always a system-modding company around to show off something breathtaking. This year, it's Origin PC, which created a hybrid liquid-cooled system to house an Xbox 360 and a PC.