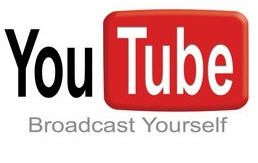 Formats Explained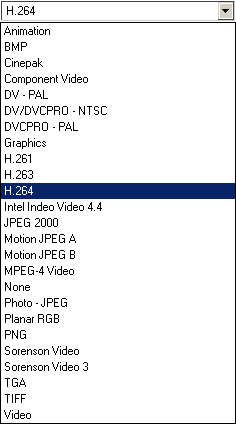 Codec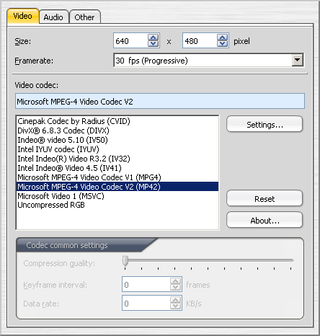 AVI
The "Microsoft MPEG-4 v2" codec offers the best combination of high quality, small file size and a large installation base.
AVIs can also be saved with lossless compression using the "Huffyuv" codec or with no compression. The lossless and no compression options are designed for storage (non-Internet) use.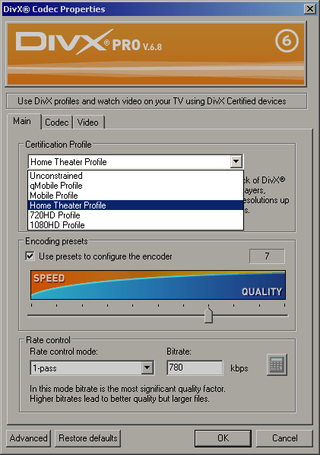 DivX
DivX is essentially an AVI codec, although DivX encoded AVIs can now use the .DIVX file extension. DivX creates high-quality files with small file sizes, but your audience must, of course, have the DivX codec installed.

Keyframe (Animation Term)
The term "keyframe" is used when creating animated video and when compressing both animated and real-life video. Depending on where the term is used, it has very different meanings. When creating animated videos, Keyframes are used to define frames where major transitions occur. Examples include changes in the position or color of objects and changes in camera position or angle. The animation program then draws (or "renders") the frames in between the keyframes. The process of only having to draw keyframes makes animation and special effects projects manageable, in terms of time and both artist and computer resources.
The above animation, which contains 900 individual frames, was creating using just 14 keyframes. The rendering software created the remaining 886 frames without any human intervention.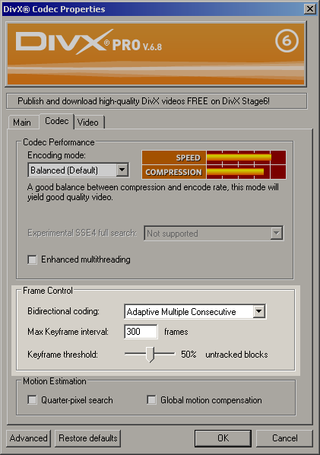 Keyframe (Video Compression Term)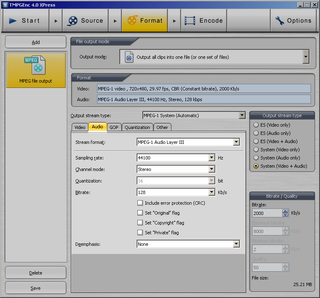 MPG (MPEG-1)
MPG's file quality is good, and although there are file formats that offer better compression, no file format has better compatibility. MPGs will play on just about any computer made since 1992, regardless of the operating system. MPEG-1 gave us the MPEG-1 Layer 3 (MP3) audio format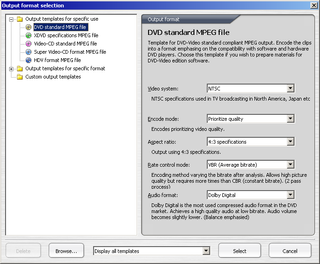 MPEG-2
Just as MPEG-1 introduced the MP3 audio format, MPEG-2 also makes available audio enhancements. These include multi-channel audio (such as Dolby Digital) and AAC (Advanced Audio Coding). Many encoders, including TMPGEnc (above), have profiles for creating DVD-quality MPG video.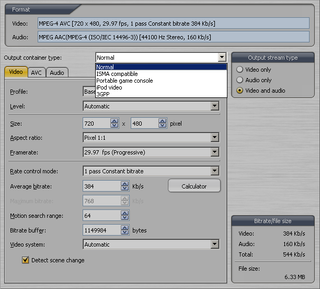 MPEG-4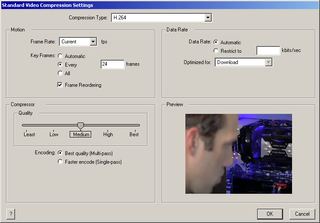 QuickTime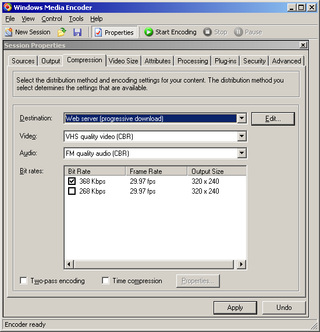 Windows Media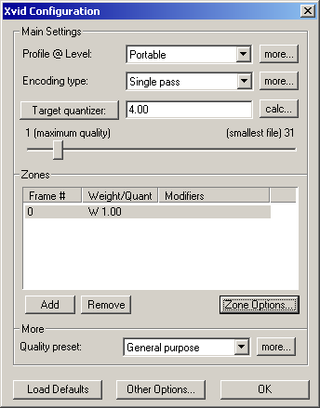 Xvid