15 Time-Saving Technology Tips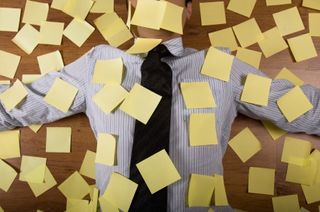 Save 107 Minutes Per Day?
There's no denying that life gets busier by the day. There's so much to remember and accomplish, that most of us struggle to find enough time in the day to finish everything. So, we present this article: 15 small ideas that could shave seconds off your day. At most, we calculate that you could save 107 minutes per day by implementing each of these ideas. However, we understand that some of these won't apply to your life, or you may already have thought of some of these ideas yourself. But, we'll be satisfied that we did our job if you only find one tip to implement—and save just 5 minutes.
Please share your other ideas for using technology tricks to save time during the day.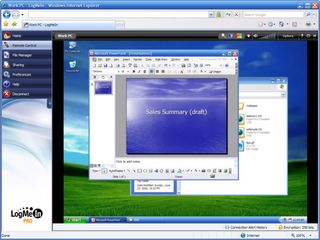 Install a virtual client like LogMeIn
Imagine you are on your way to work and you realize that you forgot to email yourself a work-related document that you've been working on at home, and you didn't upload it to Google Docs either. No problem, you can use a virtual client like LogMeIn. LogMeIn allows you to connect across the Internet to a remote computer. If you install the free version, you can connect to your remote computer and email yourself the file from home. If you install the PRO version, however, you can drag and drop your file from your remote computer to your local computer. This type of technology can save you loads of time (depending on how far your house is from work); even if you live five to seven minutes from work, you'll still save yourself at least 10 minutes.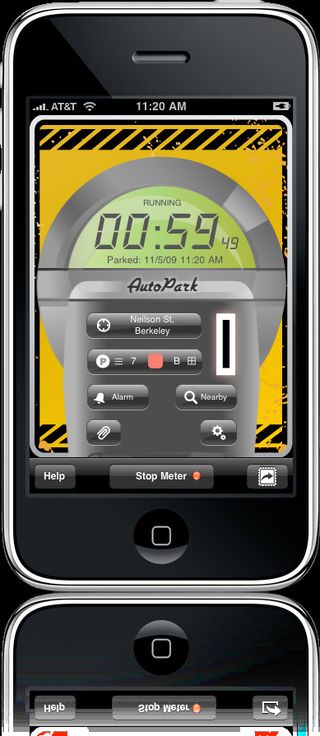 Find your parked car
We all know that sinking feeling that crops up when you can't find your car in a sea of vehicles. If you're lost in a parking lot, you don't have to waste time looking for your car. If you have an iPhone with the Autopark App installed, you can prevent the situation. When you park your car, simply set a marker on the map with a single tap and find your way back to the car with the built-in GPS. The Autopark App also keeps track of time left on parking meters, so if you don't have time to run out to check the meter, you can set an alarm that alerts you before the meter runs out. Keep in mind though, that the Autopark APP requires iPhone OS 3.0 or higher. This technology could easily save you five minutes.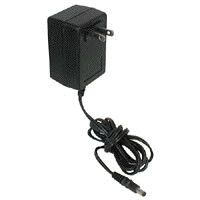 Double your power sources
If your phone or laptop has ever run out of battery power while you were on the run, and you did not take your AC adapter/charger with you, you understand what a nuisance it is to have to run home and get it. But if you purchase a two identical adapters, you can leave one at home and the other one at work (or in your carry bag). This way, you will save the time you would spend running home to get the adapter/charger. You will also save the time it takes to pack up the power equipment before heading on the road. Another potential 10 minutes of quality time saved.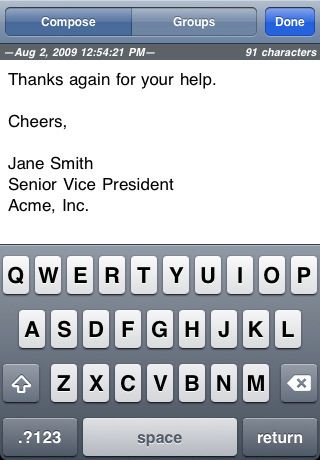 Use far fewer keystrokes.
When you find yourself typing the same string of text on your Mac, iPhone, iPad, or iTouch, whether it's a standard response, email signature, or several paragraphs, it's time to turn to a solution like TextExpander. Using TextExpander, you create short abbreviations that expand into long "snippets" of text to avoid typing the same thing over and over. You can also save more time by assigning hotkeys when creating, editing, or searching your snippets. TextExpander requires iPhone OS 3.1 or higher, or Mac OS X 10.6 and above. It's safe to say that this tool will save you up tofive minutes on any given day.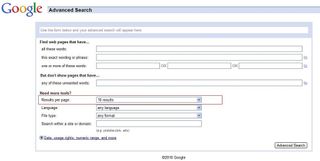 Let your search engine work for you.
If you use Google all the time like I do, you can understand my frustration that stems from clicking the Next button to go to the next page of search results. What makes it worse is that Google's default number of results per page is only 10. In no time at all you're at the bottom of the page clicking Next again. The good news: you can bypass this limitation by using Google's advanced search feature and increasing the number of results per page (you can choose between 10, 20, 30, 50, or 100 results per page). You can easily cut your search time in half by implementing this quick, easy technique. But if you clear your browser cache, expect to reconfigure the feature all over again. You'll save at least two minutes per day using this tip.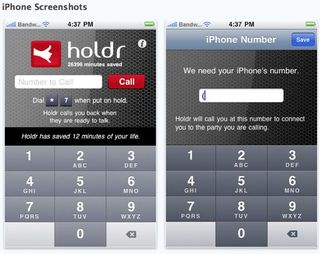 Never wait on hold again
What's worse than being put on hold when you are in a rush? Nothing, right? The people at Bandwitdth.com have developed a free application for the iPhone and iPod touch that waits on hold for you so you can spend your time doing other things. Appropriately named "Holdr," the application works like this (after you initiate a call): when you are put on hold, press * then 7, then hang up. Meanwhile, Holdr waits on hold for you. When the person you're waiting for gets back on the line, Holdr calls you back so you can reconnect the call. If the person hangs up on you in the meantime, Holdr calls that person back so you can reconnect the call. What's great about Holdr is that it tells you how many minutes you have saved "in your life." You'll easily save a two minutes of your day with this handy tool.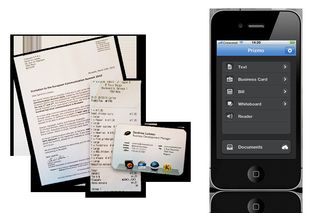 Scan and listen.
Imagine a world where you're on the road and you scan a text document by taking a picture of it with your iPhone, and your iPhone reads the document back to you. Let's say you're on the way to a meeting and you need to go over your notes, so you take a picture of them, and then play them back while you're driving in your car or walking to the meeting. A company named Creaceed makes all of this happen with an application called Prizmo. The application recognizes text documents, business cards, bills, and whiteboards. It's an all-in-one scanning and OCR solution for your iPhone. This could save you at least five minutes per day.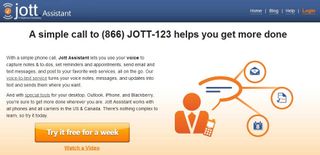 Send your thoughts to your email.
There are times when you have an idea or remember something important and you cannot jot down your information because you're either on the move or you do not have access to the right tools. But if you use Jott Assistant, you can make the best of these times by simply calling a phone number, speaking your thoughts or notes, and hanging up. Here's the best part: after you hang up, your voice recording is translated to text and sent to your email account. Jott Assistant lets you capture notes and to-dos, set reminders and appointments, send email and text messages, and post to your favorite web services as well. Jott assistant will also let you update your Twitter status, post a blog update, or interact with a plethora of other web services with Jott Links. How much time will Jott Assistant save you? At least the time it takes to remember the ideas you were thinking about, but would normally forget about quickly! Let's say about five minutes.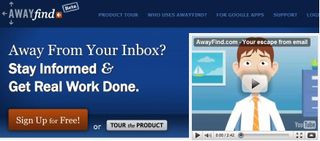 Tear yourself away from email.
AWAYfind is a web application that monitors your email and alerts you only when an urgent message comes in. You no longer have to face constant disruptions when you are using your computer—awful alerts that let you know each time an email arrived in your inbox. Why didn't someone think of this sooner. AWAYfind also lets you choose the criteria and how you want to be reached (a phone call, SMS, IM, or DM [Twitter]) when those self-specified urgent messages come in. Let those piles of unimportant emails fade away. We bet you could save at least 20 minutes of your day with this solution.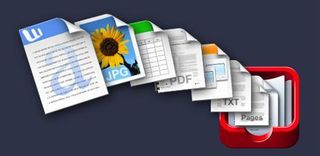 Don't let email master you, you master it.
Continuing with the email theme: we literally spend hours every day emailing people. Sometimes we send the same type of email to several people a day. Why not make a master copy of a message and use it as a script for other messages that you send out? You can always include things like standard greetings, date and time, but if you can get away with it, keep the main message the same and only replace things like personal contact details, company names, or other changeable items of information. You can write the master message and save it somewhere like in your drafts folder, or keep a text file in a folder somewhere on your hard drive and copy and paste it when you need to send out another email. You might be able to save seven minutes of your day with this technique.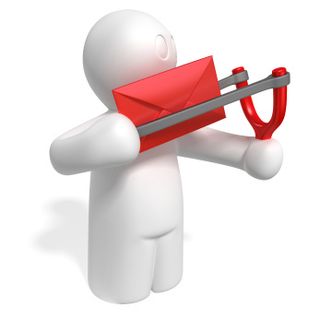 Read your documents on the fly (or the iPhone)
Magnetism Studios' application could shave upwards of 20 minutes from your day. The company is taking advantage of the fact that iPhones are being used more and more for productivity. The app, FileMagnet, lets you easily copy files from your computer to your iPhone. You install the application on your iPhone and on your computer, launch both programs at the same time and they connect over your Wi-Fi network and copy files over automatically. The software will also read documents in all the popular formats (including PDF, Microsoft Office documents, iWork, images, movies, and audio files). It also includes a passcode lock so only you can see your files. The best thing about this is that you can read your documents on the go. Expect to save about five minutes of your day with this handy application.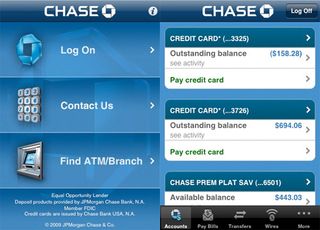 Deposit your check with your iPhone?
Your great-great-grandfather wouldn't believe it if you could tell him. Banks are actually letting you deposit your check using your iPhone. Chase, for example, offers an iPhone application that lets you take a picture of your check and deposit it into your account (though several other banks offer a similar service as well). You have to sign your check, of course, and then take a picture of the front and back, and the application will analyze the amount and validity of the check. With the Chase application, specifically, you can also find ATMs near you, check account balances, and also transfer funds. Again, even if you live only 5 minutes away from the bank, you'll easily save 10 minutes of your day doing this. Regular old electronic banking is old news!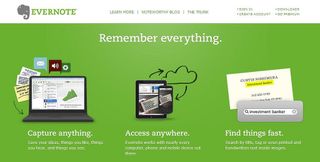 Evernote—Elephants Never Forget.
As life becomes increasingly complicated, our brains are losing capacity to remember. With Evernote, you can file any idea, note, web page, photo, or anything else digital, and retrieve it later when you need it. The cool thing about Evernote is that it organizes all your captures and automatically processes and indexes them so you can search for them later. The possibilities are endless, but here are a few suggestions for using Evernote: take a picture of a whiteboard at a meeting-don't write the information down; keep track of your favorite wine by taking a picture of a label when you find one you like; capture things like plane tickets, hotel invoices, and receipts for your expense report. It's hard to put a number on how much time Evernote will save you, but using the whiteboard example alone, you easily could save three minutes.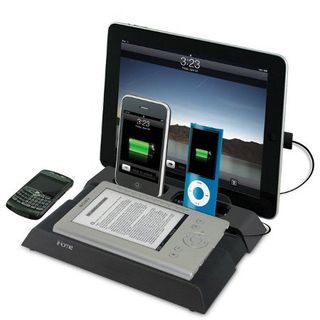 Charge it all in the same place at the same time.
Have you ever found yourself looking for your charging cables? Or charging your devices the night before a busy day, and having to charge them in separate outlets or rooms? If you have only one station in the same location that charges everything, you don't have to run around trying to remember where you left your cables, and you can charge all of your devices in the same location at the same time. Just plug them in and walk away. Once!
For the technology pundits out there that like to carry all the latest gadgets but don't like the hassle of having to charge them all at different times, you'll like the concept behind the iHome iB969 charging station (not to mention the 10 minutes you could save by using it: you won't have to). This charging station charges more than your iPod and iPhone--it also charges your iPad, your BlackBerry devices, and e-book readers as well. No more messing with four or five different chargers, cables, and other docking stations, this one does it all.

Make your cell phone sing for its supper.
It's Friday night, your cab is at the curbside and you're heading out the door only to realize that you forgot your cell phone. What's worse, you can't remember where you put it. If you've ever lost your cell phone and didn't have another phone handy to call it so that it will ring and announce its location, you know what we're getting at. Who knows how much time we waste by trying to locate our cell phones when we lose them around the house or the office? But if you have access to the Internet, you can head on over to wheresmycellphone.com, type in your cell phone number, and the service will call you cell phone and make it ring. How much does it cost? Absolutely nothing. How much time will it save you? At least the same amount of time to wait for a second cab. About 10 minutes! Keep in mind that you can also use other Voice-over-IP services to do the same thing.