20 Funniest Fake Twitter Accounts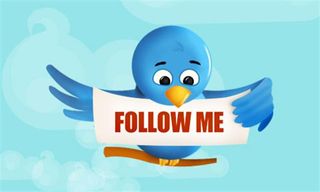 Our Top 20
Want to follow God, Satan or fake Steve Jobs? Eager for 140-character pop-culture spoofs? Satirical twitter accounts are all the rage right now, and they've helped many people who otherwise thought the site was useless find a reason to use Twitter (hint: entertainment value).
While some parody accounts get shut down rather quickly (Twitter does actually have policies on the practice), others crop up to nab a place in the Twitter-jacking universe. We unravel the twenty most amusing fake Twitter feeds -- and tell you why we love 'em. But first, a word of warning: some of these accounts might not exist anymore in a few weeks or months.
Agree with our choices? Feel offended by our picks? Let us know in the comments section below.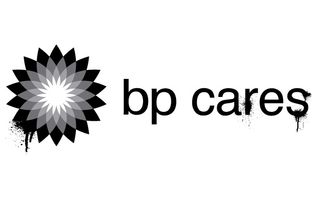 BPGlobalPR
Why You Should Follow:
With 110,000 followers, BPGlobalPR was in the right place, and the right time to make something clever out of a disaster. Along with being a snarky modern take on corporate public relations B.S., it might be the fastest twitter-or-blog-to-book deal ever. Plus, the anonymous tweeter behind this account donated $10,000 to cleanup efforts in the Gulf. And they say comedy doesn't pay
Twitter Gold:
"Just got 100k followers and our oil is headed to Florida. You know what this means... WE'RE GOING TO DISNEYWORLD! #bpcares"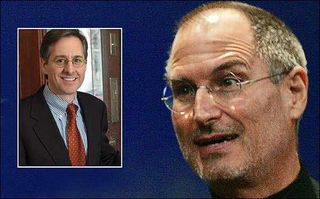 Fake Steve Jobs (fsjblog)
Why You Should Follow:
Fake Steve Jobs (FSJ) has been at this game in blog format for a long time--even before twitter existed. You might even say he's a fake account pioneer. Newsweek editor Dan Lyons, who runs the blog and Twitter account is a master satirist with a lot to say. And being a good muse, the real Steve Jobs gives him plenty to work with.
Twitter Snap:
"If someone mentions Android, make sure you go totally nuts: Apple faithful, It is 1984 all over again."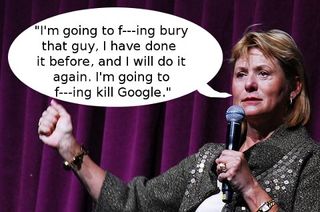 Fake Carol Bartz
@fakecarolbartz
Why You Should Follow:
This twitter feed was set up to poke fun at the CEO of Yahoo, and in her bio lists her previous positions as the Captain of the Titanic and Pilot of the Hindenburg. Most of her tweets either slam her company directly or take shots at Google. In January the startup behind the fake twitter comedy was revealed.
Twitter zing:
"Gonna be in late today, damn machine "refuses" to start my car until it says I'm OK to drive. 0.08% limit? That's not even a morning cap."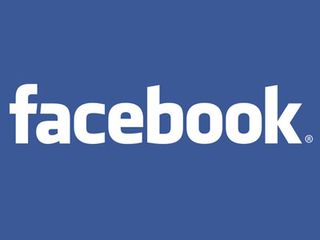 FacebookPR
@facebookPR
Why You Should Follow:
You can just imagine what Facebook's real PR team is up against – between outcries about privacy and constant user interface redesigns, it seems no one is very happy with the company. That's where FacebookPR steps in. The Twitter account manages to churn the angsty sentiment about the social networking site into buttery-smooth comedy.
Twitter zinger:
"You know you can't quit us forever. You'll be back; and we'll just happen to save all your friends, photos, etc just in case."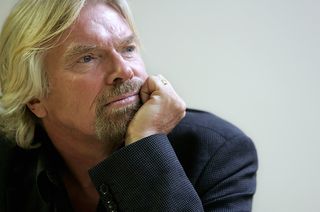 SirDickBranson (Richard Branson)
@sirdickbranson
Why You Should Follow:
Let's face it. As awesome as CEO-knight-humanitarian-general-badass Sir Richard Branson is, he's also …kind of a dick. Between setting world records and firing people into space, his new-age attitude appears to have gotten the better of him. The SirDickBranson twitter feed brings that out with aplomb.
"Does anyone know any friends/family of Sully, the pilot that landed in the Hudson River? I'd LOVE to hire him."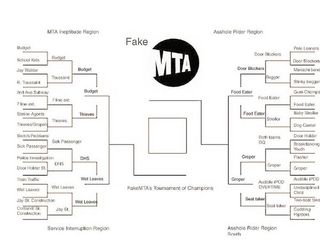 FakeMTA
http://twitter.com/FakeMTA
Why You Should Follow:
Ever get frustrated with your transportation system? This twitter feed is like a breath of fresh air for all your annoyances, and it offers such great tips as: Passengers are encouraged to freely slap anyone carrying a functional bicycle on the train.
Twitter bitter:
"Today in Transit History, 1995: After a severe mid-train beating, prop comic Kedze Matthews discontinues his daily 'F Comedy Jam.'"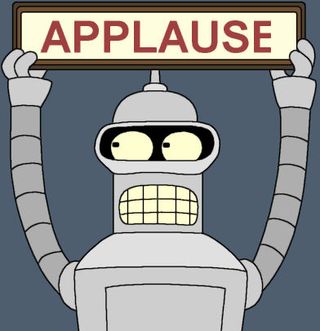 Bender
Why You Should Follow:
Futurama's favorite robot now controls his own twitter feed, which features 140-character gems like "Hey guys. Remember when I donated all those clothes and home-bot cooked food to needy orphans? Yea me neither, but it's fun to reminisce!" Even though this feed isn't written by the geeks who pen the show, the character is pitch-perfect and always good for a grin.
Twitter diamond:
"You'd think that by now they could properly buff out tattoos. But no, I'm left with what looks like a half-assed meatbag birthmark."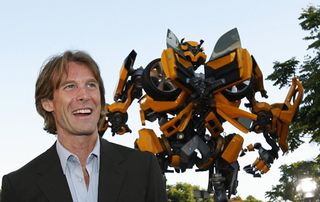 MichaelBay
Why We Follow:
On the scale of ridiculous human beings, Transformers director and general blower-up-of stuff Michael Bay has somehow turned the dial to 11. He definitely deserves his own fake twitter feed, and he got it. On Memorial Day: "Probably going to spend most of the day memorializing my lats with more of these pull-ups."
Top tweet:
"The blue whale for our @BPglobalPR BBQ just arrived and we're...wait, what the shit? Why is this thing covered in light crude?"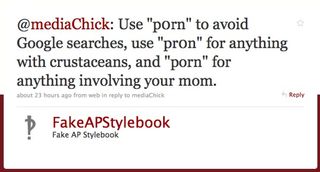 Fake AP Stylebook
Why You Should Follow:
Big in the media world, FakeAPstylebook offers up such tips as : Unless premeditation was obvious or a suspect is convicted, do not say a victim was murdered. Instead, use the alternate "schmurdered". We love it because it brings to light the many grammatical mistakes people use on Twitter, so it makes fun of itself. Booyah.
Hot Tweet:
Do not be afraid to use exclamation points in your writing. They can sense fear.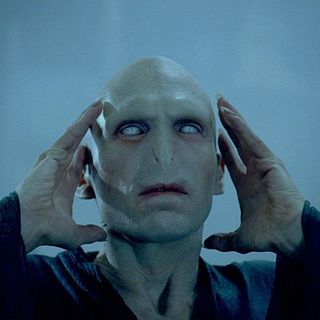 Lord Voldemort (DeathToMuggles)
Why You Should Follow:
The Dark Lord--you know, the Harry Potter villain whose name you can't say? – has apparently taken to Twitter with a vengeance. His Twitter feed is filled with Muggle-hating attacks. "Visited the muggle cinema last night with Lucius and stole ANOTHER pair of 3-D goggles. Pretty soon, my plans of a 3-D army will rise!!!"
Top Tweet: Revenge is so close I can taste it and it tastes like....Cool mint.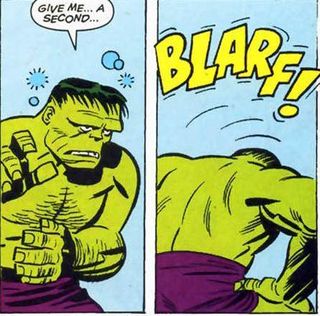 Drunk Hulk
Why You Should Follow:
The Hulk, while somewhat verbally challenged, has had a marvelous time communicating on Twitter. He has half a dozen different accounts, but our favorite is the drunk hulk. Written all in caps (of course), Drunk Hulk tends to postulate and pontificate and philosophize as much as a drunk person might. It's good for a giggle.
Favorite ditty:
"WHEN YOU CALL DRUNK HULK NAME! IT LIKE LITTLE PRAYER! DOWN ON KNEE! DRUNK HULK WANT TAKE YOU THERE!"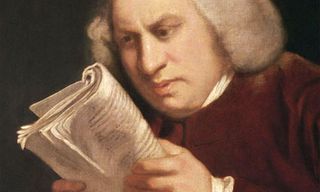 DrSamuelJohnson
Why You Should Follow:
The famous dictionary-compiler has his own twitter feed, full of literary grace and wit. DrSamuelJohnson comments so beautifully on modern-day happenings, like this quip about the iPad: "My iPad has arriv'd. Now to tell Mrs THRALE that I have foregone five Hundred Guineas for an Ironclad Etch-a-Sketch." It's a fun feed to follow, full of frightfully farcical (and alliterative!) frivolity.
Definition:
Marathon (n.) Activity at which Britons seldom excel unless when referring to the Viewing of many televis'd Episodes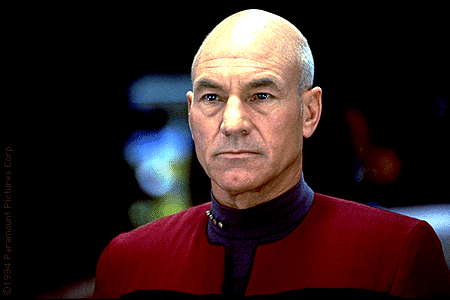 Jean-Luc Picard
Why You Should Follow:
All the things you might want to know about the USS Enterprise are here, waiting for you – in Captain Jean-Luc Picard's Twitter feed. Like this gem about the soda preferences of the crew: "Between us, the crew of the Enterprise has accumulated 64,368 cans of Coke Zero. That's gonna be a great refund! It fills Cargo Bays 3 & 4." To boldly go ... into the Twitterverse! Perhaps there's some sort of space-warp delay, because this feed hasn't been updated in a while, but we have faith that this Next Generation Enterprise will return, stronger and better!
Space shot:
Mmm, comfy Captain's chair. Makes me want to nap. Really, Data, I'm just resting my eyes.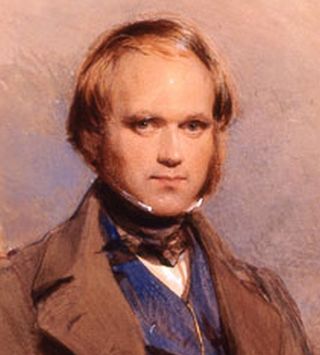 Charles Darwin
@cdarwn
Why We Follow: Here's a cool idea. 176 years after the voyage of the Beagle, a software engineer in the UK started posting bits of Darwin's journal – tweets which corresponded to the exact day, nearly two hundred years later. So, right about now Darwin is rounding Tierra del Fuego and having a tough time finding fresh water. It's interesting to think about how long and tedious the journey must have been back in Darwin's era.
Top tweet:
"In all parts of the world a rocky & partially protected shore supports a greater number of individual animals than any other station"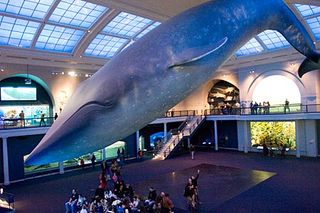 National History Museum Whale
Why You Should Follow:
Ever been to New York's American Museum of Natural History? If so, you probably noticed the giant whale suspended from the ceiling. Guess what! The whale has its own Twitter feed, and it's pretty fantastic. He takes a philosophical tone about world events and shares new research on biodiversity. And you can only imagine that this must be true: "You all have no idea what holding this position all the time does to one's back."
Favorite blow-hole Tweet:
To care for the water is to care for all life. Some day enough humans will learn this...I hope.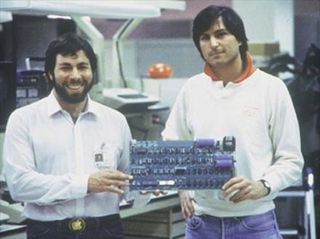 Fake Steve Woz
@fakestevewoz
Why You Should Follow:
Fake Steve Wozniak is probably something like the real Woz—calm, collected and full of memories about a glorious past. We love that this feed makes fun of everyone in the tech sphere: one example Tweet is "What do you think they edit PC commercials on?"
Top Tweet:
"I am writing some thank you notes on kid pix and am in need a new ribbon for my imagewriter.. Does anyone know where I can get one??"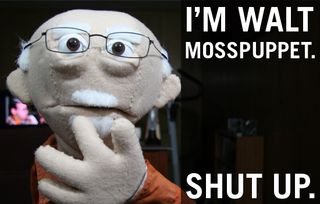 Walt Mossberg (Mosspuppet)
Why You Should Follow:
Mosspuppet, the drawn caricature of Walt Mossberg – famous technology reporter/reviewer for the Wall Street Journal, has his own fake Twitter feed. The twitter feed contains lots of cantankerous old man-isms, and prominently displays Mossberg's own famous ego.
Hoolarious: "I think Microsoft named their Kin phones after Ballmer's own Kin. BECAUSE THEY LOOK INBRED."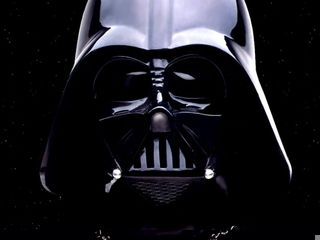 Darth Vader
Why You Should Follow:
Like Voldemort, Darth Vader has a huge Twitter following – which can only mean one thing: people enjoy evil in small, 140-character doses. Darth often weighs in on current events or sports scores, which is a welcome distraction from the death and destruction of the real world.
Hindsight is 20/20: "Good thing Solo never installed rear-view mirrors on the Millennium Falcon, or my dramatic dinner entrance might have been wasted."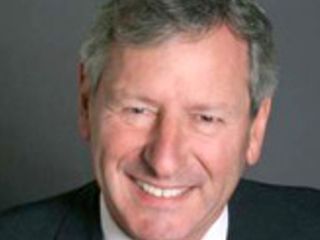 LucasVPraag
@lucasvpraag
Why You Should Follow:
The Morgan Stanley communications head is just as bombastic and arrogant in real life as he is in his fake Twitter feed, but at least in this one he has a better sense of humor!
Snarky tweet: "Morgan Stanley probe is an outrage. There's no way those idiots were smart enough to do the same things that we did."