9 Great Google Assistant Devices to Watch in 2019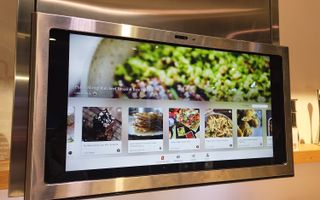 Smart clocks, TVs and more
Google Assistant can control thousands of gadgets, but fewer of them actually have the virtual assistant built in — meaning, you don't need a separate Google Home device to control them. From Lenovo's Smart Clock to LG's rollable TV, here are some of our favorite devices shown at CES that have Google's voice assistant inside.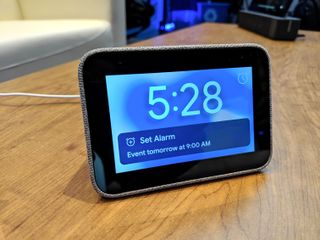 Lenovo Smart Clock
This $79 device is a stripped-down smart display with only the essentials for getting a good night's sleep. The Lenovo Smart Clock, which has a 4-inch display, lets you customize its face, check the news and weather, and look at security cams. The 6-watt speaker should provide enough oomph to fill your bedroom with music. Using Google Assistant, you can create routines that will activate a number of smart home devices with a single command. Best of all, you can tap the top of the clock to turn off the alarm.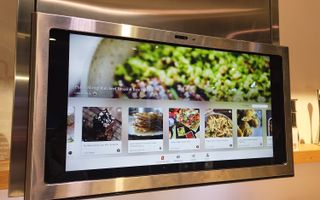 GE Kitchen Hub
This exhaust hood with Google Assistant has a little something extra: a 27-inch touch screen that will let you look up recipes from SideChef, play YouTube videos, look at security camera feeds, control smart home devices and more. The Kitchen Hub also has two cameras (one facing out, one directed at your cooking range), so you can not only video chat, but also show the caller what you're cooking. It's great if you need help with a recipe or just want to make someone's mouth water. It's not cheap, though: The Kitchen Hub will cost $1,199 to $1,399.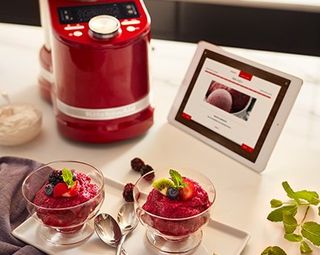 KitchenAid Smart Display
In addition to all the other Google Home functions (like looking up weather and controlling smart home devices), the 10-inch Smart Display has guided recipes and meal planning from Yummly. It also has an IPX5 rating, meaning it can get splashed with water, or whatever you happen to be cooking. Unfortunately, the chances of this product making it to market in 2019 are pretty slim.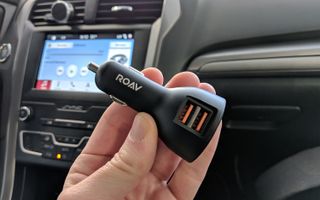 Anker Roav Bolt
There have been several Alexa in-car devices — including one from Anker — but the $49 Roav Bolt is one of the first to feature Google Assistant. Plug the Bolt into the cigarette lighter in your car and connect it via Bluetooth or the AUX port. You'll be able to stream music, look up driving directions, make phone calls and control smart home devices, all by using your voice.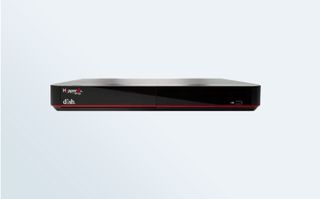 Dish Hopper
Dish's Hopper is already compatible with both Alexa and Google Assistant, letting you change the channel, record and watch DVR'd programs, and more. But a recent update has added Google's voice assistant directly into the DVR. That means you no longer need a separate Google Home speaker to use the assistant. Merely talk into the Dish TV's voice remote, and you can control you smart home devices as you would with any Google Home device.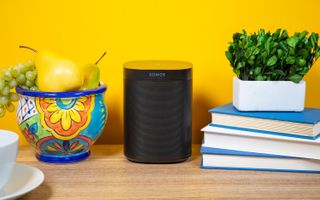 Sonos One
This, too, is a device that's already out — and has Alexa built in — but after a bit of a delay, the Sonos One is definitely getting Google Assistant this year, Sonos promises. That's a good thing, because the Sonos One is the best-sounding smart speaker for the money. Being able to use Google's voice assistant will only make this speaker better.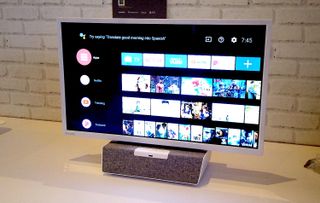 Philips Android Kitchen TV
Set to debut in late summer, this Android TV has a 24-inch display, which is elevated by a base that features echo-canceling microphones, dual HDMI ports and two 8-watt speakers. Using your voice, you'll be able to watch Netflix and other streaming content, look up recipes, and more. The TV will also come with a remote that has dedicated Netflix, Vudu and Google Assistant buttons. The only thing we wish for this $299 display is that it had a touch screen.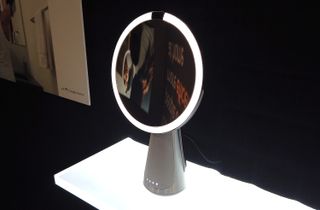 SimpleHuman Sensor Mirror Hi-Fi
This smart mirror, designed for people to check their makeup, is ringed with dimmable LEDs that can go from a cool white to a wam white. Its conical, brushed-aluminum base houses a speaker. Cleverly, proximity sensors in the mirror will automatically brighten the lights the closer you get. And if you're playing music, the speaker will increase its volume so you can still hear what's playing if you're in the next room. In addition to using Google Assistant to stream music, the mirror also has Airplay 2 and Bluetooth. But you may want to look twice before buying it: The mirror will cost $400 when it goes on sale this spring.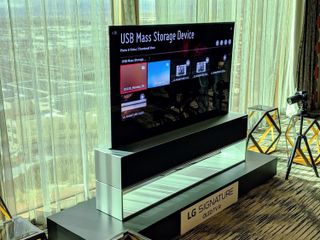 LG Signature OLED TV R
Built-in Google Assistant is the least exciting thing about this superthin, 65-inch, 4K OLED set, which rolls up and out of a stylish metal base. A Line Mode reveals just a quarter of the screen, while a 100-watt audio system delivers a real punch. It's one of the most impressive TVs we've ever seen.