Awkward, Messy and Super Addictive: Here's Our Insecure Recap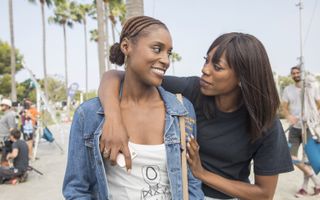 Catch up on this super addictive show
Ex-boo thangs, Lyfts and friends with not so many benefits — Season 3 of Insecure has premiered, and wow, is it messy. But how did we get there? Whether you're an Insecure diehard or you're thinking about starting to watch the cringe-worthy antics of Issa and the gang try to navigate love, work and life as young, black 30-somethings, here is a recap to get you up to speed.
Credit: Justina Mintz/HBO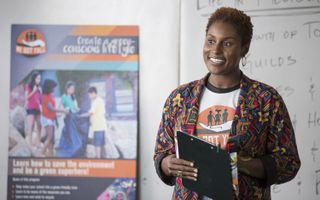 Meet Issa (Season 1, Episode 1)
When we first meet Issa in Season 1, she's in a serious rut. Stuck in a low-paying job at a nonprofit — working with well-meaning but sorta out-of-touch, maybe racist, co-workers — Issa is turning 29, with no real job prospects in sight. Meanwhile, her long-term boyfriend, Lawrence, has been unemployed for years and gotten way too comfortable with Issa supporting the household by herself.
To have a little fun, Issa goes out with her best friend, Molly, to an open-mic session, where she raps a song about Molly's love life and lack thereof in order to impress Daniel, her ex, causing an argument between the besties.
Credit: John P. Fleenor/HBO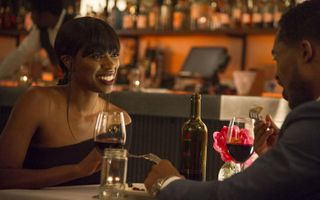 Love in a digital age (Season 1, Episodes 2-3)
In an effort to cure her love woes, Molly enlists the help of an exclusive dating app, even though there's potential chemistry with Jared, a blue-collar guy she met at the open mic. Meanwhile, Issa and Lawrence are working on patching their strained relationship. Issa enjoys some sweet, sweet told-ya-so when her plan for a beach-cleanup day with the kids her job works with is a huge success.
Daniel drops by Issa's job, just in time for her to invite him to speak at one of her job's after-school programs, where he promptly informs the kids that Issa can rap. When the kids go to YouTube to investigate, they find one of Issa's raunchier raps.
Credit: Anne Marie Fox/HBO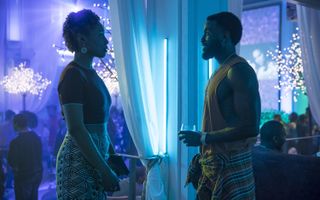 When we first deceive (Season 1, Episode 4)
After enlisting Daniel to get her rap video taken down from YouTube, he professes his feelings for Issa, and she promptly cheats on Lawrence (Uh oh!). Molly has been out on a couple of dates with Chris and invites him to her co-worker's engagement party (partly because she likes him, and partly because she doesn't want to be the only single person there). He ends up attending and plays like he's her boyfriend because he felt like "she needed a win." Lawrence takes Issa to try on engagement rings while she's racked with guilt about her extracurricular relationship activities. Molly gives Jared another shot but, after learning something about his past, ultimately ends it yet again.
Credit: Justina Mintz/HBO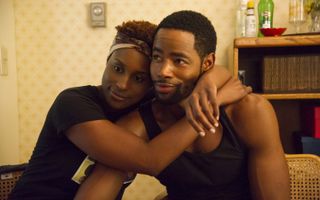 The heat is on (Season 1, Episode 6)
With the guilt eating her alive, Issa is pouring all her energy into being a super-supportive girlfriend to Lawrence while trying to ignore Daniel by any means necessary. Lawrence has been working at Best Buy to help bring more income into the household, when he meets Tasha, a super-sexy, totally-into-him bank teller. Flirting ensues.
Molly and Issa run into an old acquaintance, who tells them how much therapy helped improve her life. Molly scoffs at the idea, while Issa suggests Molly might need a therapist. Molly is not pleased. Issa comes clean to Molly about Daniel. Later that night, Lawrence spots a text on Issa's phone from Daniel.
Credit: Anne Marie Fox/HBO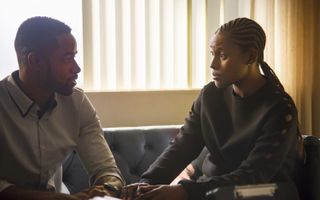 Things fall apart (Season 1, Episode 7)
At her job, Issa is heading up a lavish fundraiser; all of her friends attend and donate. Molly, still mad about the therapy session, is being all sorts of unruly at the party, which leads to an argument. However, when Daniel shows up at the event, Molly runs interference for Issa. When Issa finally does see Daniel, she calls him "an itch that she needed to scratch." That causes him to storm out, which Lawrence sees. Later, at home, Lawrence confronts Issa, and she admits to cheating. That infuriates him, and he proceeds to leave their home.
Credit: Anne Marie Fox/HBO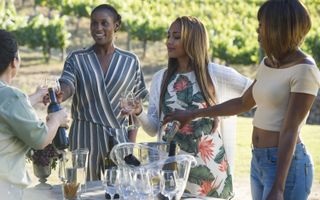 Hurt people, hurt people (Season 1, Episode 8)
Now that the affair is exposed. Lawrence and Issa are broken up. But Issa keeps trying to contact him, trying to make amends. She and Molly are still on the outs, but they, along with their other friends Kelli and Tiffany, go on a girls' trip. Issa's relationship status is revealed during a shady discussion, which soon sees Tiffany and Kelli ganging up on Molly for her dating choices. Issa comes to her defense just as Lawrence finally acknowledges her texts and responds that they need to talk. Thinking they're on the verge of making up, Issa asks Molly to take her home. She happily runs through the door, only to discover Lawrence has moved out.
Credit: Anne Marie Fox/HBO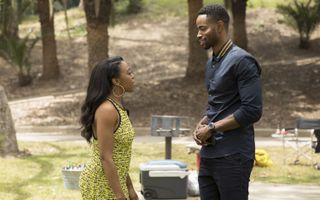 Issa and Lawrence on the prowl (Season 2, Episode 1)
Months after the breakup, Issa and Lawrence are single and looking to mingle, sort of. Lawrence is sleeping with Tasha, but only giving her weekend time while Issa signs up for several dating apps. Issa's also having a hard time getting students to attend her job's after-school program, and Molly mistakenly finds out that her white, male co-worker is making way more money than she is Hoping to reconcile with Lawrence, Issa sends him a text telling him he can pick up his mail at the same time she's having a party. He shows after the party, and they have a weird, wordless hookup.
Credit: Justina Mintz/HBO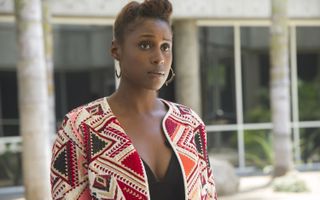 It's hella complicated (Season 2, Episode 2)
Issa is left reeling by the intimate encounter with Lawrence. We see Molly has taken her friends' advice and started reluctantly seeing a counselor, who confronts her about her rigid life plan. In an attempt to move up at her law firm, Molly unsuccessfully tries to fit into the boys' club. Issa and her co-worker Frieda enlist the vice principal at the school to get students to enroll in the after-school program, but they have concerns about his potential racism toward Latino students. Lawrence comes clean to Tasha about sleeping with Issa, and she promptly puts him out but turns right around and offers to cook him dinner. Le sigh.
Credit: Anne Marie Fox/HBO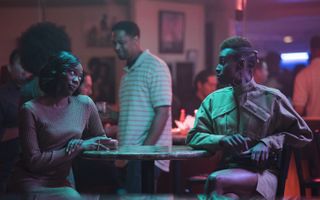 The blow up (Season 2, Episode 3)
Becoming frustrated with her dry spell, Issa steps up her efforts to find some male companionship. Meanwhile, Lawrence is still stringing Tasha along, promising to attend a family cookout with her, while he's clearly not that into her. Molly meets a potential suitor during a girls' night as sparks begin to fly. Back at the cookout, Lawrence leaves early to attend a work function at his new job and spend time with an attractive co-worker. When he finally meets back up with Tasha, she calls him out on his crappy behavior and ends the situationship.
Credit: Justina Mintz/HBO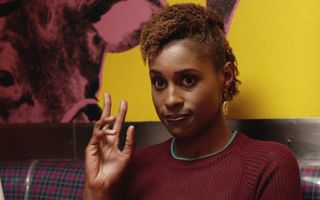 Things are looking up (Season 2, Episode 4)
After her date for a day party makes it pretty clear that he's not into Issa, she runs into Daniel and gives him an awkward apology. Molly runs into her Dro, a childhood friend at the same party, and after some flirty dancing, he informs her that he and his wife have an open relationship. Daniel and Issa look on the road to patching things up after the party after he texts her to come sit by him at a diner everyone went to after the party.
Lawrence has a run-in with the cops, and when he loses his bank card, two kind women offer to help him pay for his groceries and invite him back to their house for a private party. When he doesn't live up to expectations, he's berated and kicked out. Feeling dejected, he drives by the old apartment he shared with Issa but doesn't get up the nerve to go to the door.
Credit: Justina Mintz/HBO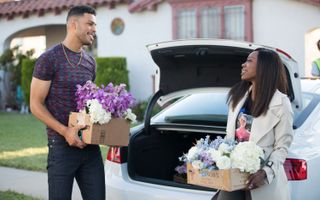 Broken dreams and hearts (Season 2, Episode 5)
During her parents' vow renewal ceremony, someone dropped the bomb on Molly that her father once cheated on her mother. Heartbroken, she confronts her father and is shocked that her mother defends him, causing her to storm out. Acting out, she then takes Dro up on that offer of open-relationship relations. Issa rear-ends another car after receiving an extremely personal pic of a cute neighbor. She calls Daniel to pick her up. When he arrives, she awkwardly asks if he's OK with seeing other people.
Credit: Justina Mintz/HBO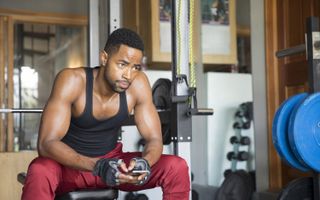 Super messy (Season 2, Episode 6)
Breaking the rules of no-strings-attached hookups, Issa shows up at her neighbor's house unannounced, only to find out he's occupied with another lady. Lawrence gets a reality check from his attractive co-worker about the out-of-date app he's been working on. Molly continues to sleep with Dro and gets upset when he leaves after his wife texts him. Issa, trying to date as many men as possible with no strings attached, attempts to seduce a date. However, he wants to take it slow and actually get to know Issa, much to her chagrin. Issa then goes to see Daniel and, after an intimate encounter goes wrong, storms out.
Credit: Justina Mintz/HBO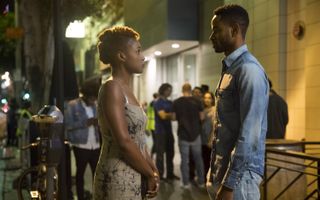 The blowup (Season 2, Episode 7)
Issa tries to talk things out with Daniel but ends the call irate after he insinuates the perceived mishap was intentional and an act of revenge. Things come to a head between Issa and Lawrence at a friend's birthday party, when Lawrence brings his pretty co-worker along as his date. Dro brings his wife to the party, making Molly extremely uncomfortable, but not so uncomfortable that she can't slip off to the bathroom to fool around. Issa and Lawrence have a huge argument after the party, and in a rage, Issa returns to her apartment and tears it up.
Credit: Justina Mintz/HBO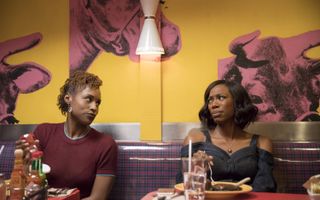 It's really the end (Season 2, Episode 8)
After all the foolishness that occurred, Molly, Issa and Lawrence try partaking in some much-needed reflection and growth. Issa mends fences with her co-worker and begins the process of moving out of her apartment due to rent increases. Molly decides to leave her law firm for a black-owned shop, but she's still messing around with Dro. Lawrence, in an extreme show of insecurity, messes things up with his co-worker. He shows up at Issa's apartment just when she's about to do the final walk-through. Both own up to their roles in their breakup and apologize.
Credit: Justina Mintz/HBO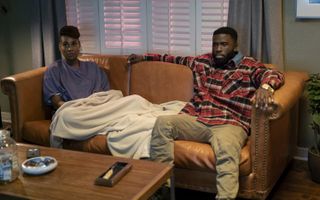 What are we? (Season 3, Episode 1)
Issa's been staying on Daniel's couch for a few weeks as she tries to save up for a place to stay. It's awkward, at best. Molly returns from a vacation before starting her new job and shutting down her vacation bae. After being demoted at her job, Issa gets a side gig as a Lyft driver for extra cash and to avoid Daniel when he brings dates home. Molly is still seeing Dro but starts setting firm boundaries on their relationship. Daniel and Issa have a talk about their relationship, which ends with no real resolution.
Credit: Merie W. Wallace/HBO