Here's Every NES Game Coming to Switch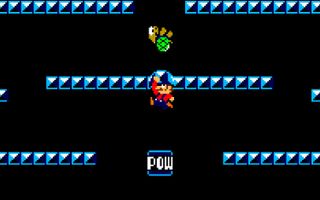 Retro Games On The Go
Nintendo's Switch Online service will launch this September, bringing online play and cloud backups of gameplay saves to the portable console. And while those are important features, retro game fans will be even happier to see that Nintendo's providing access to select Nintendo Entertainment System titles to sweeten the deal for the $3.99 per month service. While the Switch Online service will launch with 20 games, Nintendo has only announced half of those so far. So, from Donkey Kong to Zelda, here's every NES game confirmed to come to Nintendo Switch.
Credit: Nintendo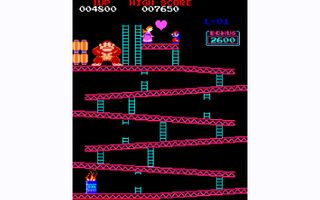 Donkey Kong (1981)
One of the all-time classic video games, Donkey Kong started it all. Not only did it give us Mario (first called Mr. Video, and later Jumpman) saving his first princess (Pauline), and the titular ape who went onto star in his own games, but this game was so popular that the battles for its highest scores are some of the earliest incarnations of esports. While the game looks simple — you're running up a series of girders, jumping over barrels and dodging dangers, trying to save Pauline at the top of the screen — the quantity of obstacles quickly increases, making the game maddeningly tough. The wars for the top scores, as well as Donkey Kong's insane difficulty, is detailed in the 2007 documentary King of Kong.
Credit: Nintendo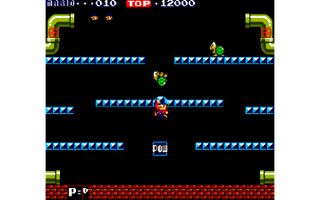 Mario Bros. (1985)
Not to be confused with its ultra-popular successor, Mario Bros looks and plays a lot like Donkey Kong. Mario and Luigi have to clear each screen of baddies, but merely surviving the game's tight design is its own challenge, as small gaps in the floorboards separate you and your opponents, who can fall down on you at any moment.
Credit: Nintendo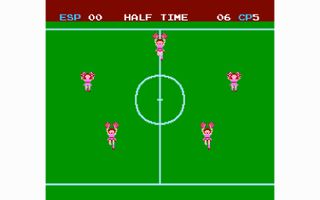 Soccer (1985)
This NES & Famicom classic debuted in 1985, and was regarded by critics for being one of the best soccer games of its time. Comprised of seven teams (Brazil, France, Great Britain, Japan, Spain, United States, West Germany) competing during two halves (lasting 15, 30 or 45 minutes each) Soccer offers gameplay that anyone can pick up. Even at its time of release, however, its graphics and sound left something to be desired.
Credit: Nintendo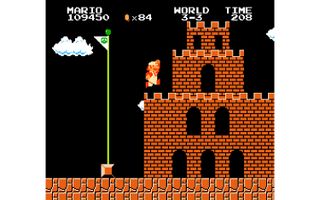 Super Mario Bros. (1985)
One of, if not the most, iconic video games of all time, Super Mario Bros.' influence has been seen in nearly every game released during the decades after its launch. Level 1-1 is the ultimate training course, teaching you the basics of smashing blocks and Goombas, without hand-feeding them to you with instructions. Next to Contra's cheat code, Super Mario Bros.' hidden warp pipes are one of the earliest examples of Easter Eggs that helped wizened gamers get ahead.
Credit: Nintendo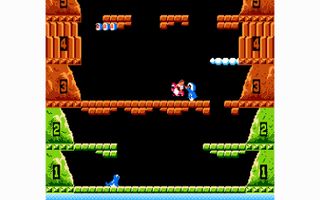 Ice Climber (1985)
The Ice Climbers, which some may know primarily from their appearances in the Smash Bros. franchise, got their start in this classic game. Success in Ice Climbers is measured by how high you reach in its vertical worlds, breaking through ceilings with your mallett and surviving flying enemies on the way up. Once you get the hang of this one, you'll be racing against your best times for scaling the territory.
Credit: Nintendo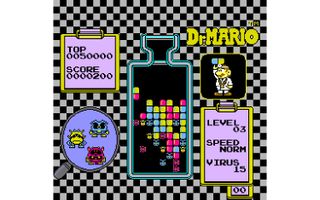 Dr. Mario (1990)
This puzzle game shows the first of Mario's many odd jobs, where he donned a lab coat and stethoscope to eradicate germs. Mario tosses brightly-colored pills into a giant bottle, and your task is to move the pills around, similar to how Tetris works. But instead of creating rows, you eradicate the germs by lining the pills up with germs of matching hues.
Credit: Nintendo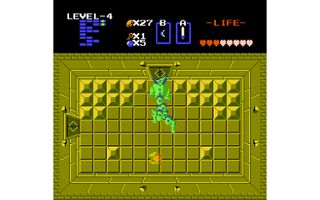 The Legend of Zelda (1986)
Much like Mario's adventures, the general framework of Link's quests hasn't changed much over the years. In this debut chapter of the Zelda series, you play as Link, wandering the lands of Hyrule in search of the Triforce of Power, which you'll need to stop Ganon and save Princess Zelda from his clutches. Its foreign release included an ingenious trick we hope to see imported this time: the ability to defeat the rabbit-like Pols Voice by making loud noise at the system.
Credit: Nintendo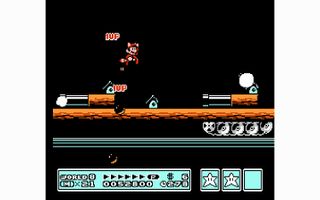 Super Mario Bros. 3 (1990)
While the first Super Mario Bros. title is seen as an industry-changing landmark, the third chapter may be the most beloved. It pulled off this accomplishment by taking the framework of the original and adding layers of joyous gameplay, such as Mario's flying Tanooki suit and the Toad and Mushroom Houses where you gain more perks.
Credit: Nintendo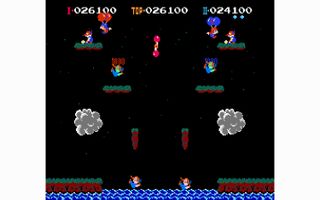 Balloon Fight (1984)
While its name and cute graphics may have you thinking Balloon Fight is a walk in the park, a short bit of time with the game will show you otherwise. The game pushes 1 or 2 players to navigate aerial mazes of electrified hazards and ne'er-do-wells trying to pop your balloons, and the screen fills up rather quickly. Haven't upgraded to the Switch yet? Wii U owners can check out Balloon Fight via the Virtual Console for the Wii U.
Credit: Nintendo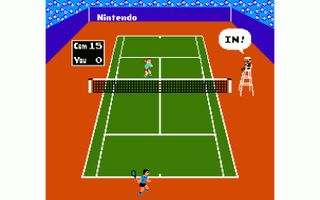 Tennis (1984)
1 or 2 players can take to the virtual courts to settle their differences in cooperative or competitive rounds of tennis. The skills of CPU opponents can be adjusted between five difficulty settings, for those in need of a challenge. Eagle-eyed gamers will notice that Mario is refereeing the matches.
Credit: Nintendo