Best Things to Watch Instead of Super Bowl LII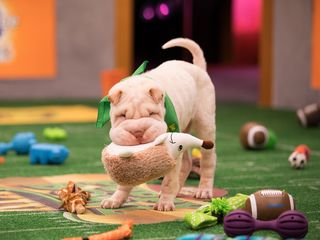 Your Best Viewing Alternatives for Super Bowl Sunday
If there's a television turned on this Sunday, chances are it's going to be showing Super Bowl LII. A record 172 million people tuned into last year's game, making the NFL's championship seem like must-see TV. That is, of course, unless you really have no interest in football, and even the popular Super Bowl ads bore you to tears.
Fortunately, the rise of streaming services removes any obligation you might feel to feign interest in what happens between the New England Patriots and Philadelphia Eagles this Sunday. Between all-day marathons, binge sessions and on-demand movies, you can find plenty of programming that has nothing to do with a pigskin. Here's a look at some of the alternative programming highlights you can find either on cable/satellite TV, or through streaming services, to ensure that your Super Bowl Sunday remains football-free.
Credit: Damian Strohmeyer/Animal Planet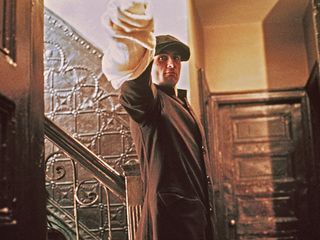 The Godfather & The Godfather, Part II (Netflix)
Here's an Oscar-winning double-feature that packs more of a wallop than any football game could muster. Francis Ford Coppola's saga of the Corleone crime family spans two movies that both took home Best Picture honors. The films weave an epic story and feature a star-studded cast that includes Marlon Brando and Al Pacino in 1972's The Godfather, and Robert De Niro in the 1974 sequel. Netflix currently offers both movies, along with The Godfather, Part III, a 1990 installment that sensible people pretend just doesn't exist.
Credit: Michael Ochs Archive/Getty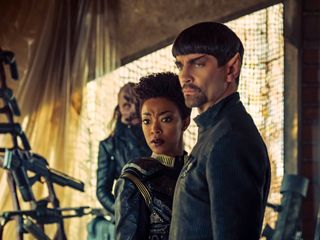 Star Trek: Discovery (CBS All Access)
While everyone else is settling in for the second half of Super Bowl LII, you can find out what's happening with the crew of the USS Discovery in the latest episode of this CBS All Access exclusive. New Star Trek: Discovery adventures drop at 8:30 p.m. ET every Sunday. With 13 previous episodes, you have more than enough time to get up to speed for this penultimate episode of Season One — which will set the stage for next week's finale. Don't worry, Star Trek fans: CBS has already promised us another season of the show.
Credit: Jan Thijs/CBS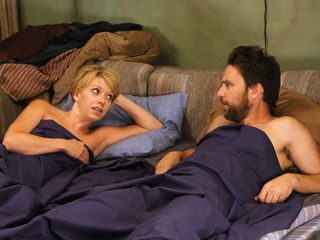 It's Always Sunny in Philadelphia (Hulu)
An Eagles upset of the Patriots' winning streak on Sunday would be an epic moment for Philly fans, but you can bet that the sociopathic gang at the heart of It's Always Sunny in Philadelphia would find a way to ruin the occasion. Better to just spend Super Bowl Sunday reliving their worst moments, as you pick from the 133 episodes available to stream on Hulu. Just be sure your playlist includes such memorable installments as "The Gang Solves the Gas Crisis," "The D.E.N.N.I.S. System" and the musical-infused "The Nightman Cometh."
Credit: Patrick McElhenney/FXX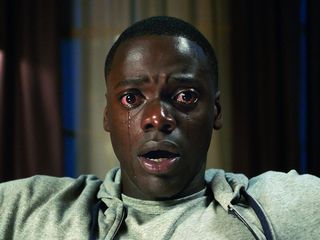 Oscar-Nominated Movies (Multiple Services)
Another major television event looms in just a few weeks' time — the 90th Academy Awards, which take place March 4. Why not use Super Bowl Sunday to familiarize yourself with some of the nominees, without ever having to leave your couch? Several streaming services already are offering Oscar-nominated flicks, whether it's Amazon Prime with The Big Sick (up for a screenplay award) or HBO Go/Now and Get Out (nominated in multiple categories, including Best Picture, Best Director and Best Actor). If you've got Netflix, you can find multiple nominees as well, including Mudbound (three nominations, including Best Supporting Actress) and Best Animated Feature nominee Boss Baby.
Yes, one of these things is not like the others.
Credit: Universal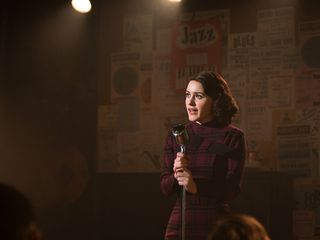 The Marvelous Mrs. Maisel (Amazon Prime)
If you saw The Marvelous Mrs. Maisel win a Golden Globe last month for Best TV Series Musical or Comedy and wondered what the fuss was about, Super Bowl Sunday gives you the perfect chance to catch up with this Amazon Prime exclusive. The show centers on a housewife in late- 1950s New York who suddenly discovers a hidden talent for stand-up comedy. Expect a lot of snappy, fast-paced dialogue from this show, which was created by Amy Sherman-Palladino of Gilmore Girls fame. With eight hour-or-so-long episodes, Season 1 provides more than enough entertainment to outlast NBC's bloated Super Bowl telecast.
Credit: Nicole Rivelli/Amazon Studios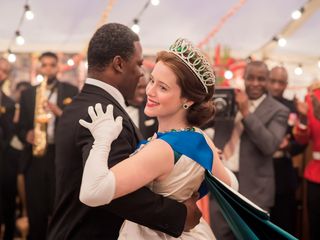 The Crown (Netflix)
You know who's probably less interested in the outcome of Super Bowl LII than you are? Queen Elizabeth II. And you can find out why by catching up on The Crown, the historical drama all about the queen's long reign. Netflix has two seasons' worth of episodes to binge on; we'd recommend focusing on Season 1 and its Prince Philip-light plotlines.
Credit: Alex Bailey/Netflix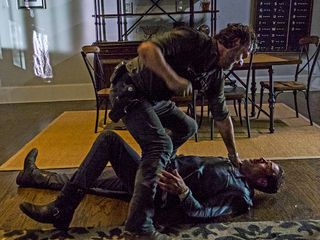 The Walking Dead (AMC)
Mini-marathons are a staple of Super Bowl Sunday, and this year should be no different with blocks of episodes featuring Star Trek: The Next Generation (BBC America), Law & Order: SVU (USA) and assorted Real Housewives from a multitude of cities (Bravo). But our recommendation would be the all-day marathon of The Walking Dead on AMC. Starting at noon ET/PT, you'll get episodes from Season 3, when the show was really coming into its own. Just be warned that AMC is airing all of Season T3 in one go, with the mini-marathon wrapping up at 4 a.m. the next day. Sit through that, and come Monday morning, you'll be the walking dead.
Credit: Gene Page/AMC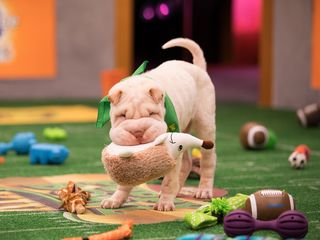 Puppy Bowl XIV (Animal Planet)
Speaking of Super Bowl traditions, it's not really a Big Game Day until the Puppy Bowl begins. The 14th edition of the Puppy Bowl pits the Pup-triots against the B-eagles — no, really — in a contest that's more cuddly than cutthroat. The action kicks off at 3 p.m. ET and repeats throughout the day, with 9 hours of Puppy Bowl preview show episodes leading up to the main event.
Credit: Damian Strohmeyer/Animal Planet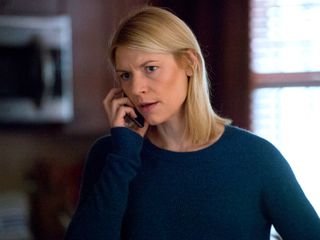 Homeland (Hulu)
A new season of Homeland begins on Showtime on Feb. 11, but you can get caught up before then by catching previous episodes of the political drama. And there's quite a bit to catch up with, given the twists and turns at the end of Season 6. At present, Carrie (Claire Danes) is on the outs with the president, and her mentor, Saul Berenson (Mandy Patinkin), gets caught up in the crossfire. Hulu has 72 episodes of Homeland, all the way up through Season 6, so you're sure to be well-versed in every intricate plot twist by the time the new season debuts.
Credit: Jeff Neumann/Showtime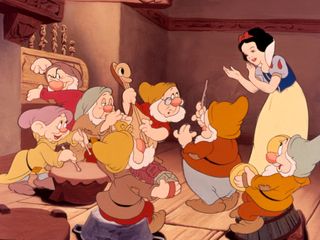 Snow White and the Seven Dwarfs (Freeform)
Kids need Super Bowl counterprogramming, too, and there's no better option than Walt Disney's first feature-length animated movie. Snow White and the Seven Dwarfs, the 1937 classic, first airs at 11:30 a.m. ET/PT on Freeform (the cable channel formerly known as ABC Family), and then repeats throughout the day in recognition of its 80th anniversary. Just avoid accepting apples from strange witches.
Credit: Walt Disney Co./Everett Collection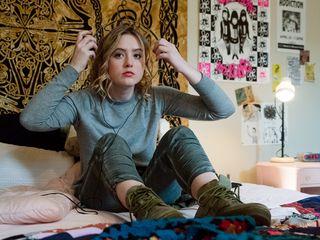 Halt and Catch Fire (Netflix)
The final season of AMC's Halt and Catch Fire recently landed on Netflix, so now's a great time to find out how the story of four fictional people on the frontlines of every consumer tech innovation of the 1980s and 1990s wraps up. If you didn't see the final 10 episodes when they first aired on cable late last year, now's your chance to binge-watch them. But we'd recommend spending some time with Season Two, Halt and Catch Fire's strongest string of episodes.
Credit: Tina Rowden/AMC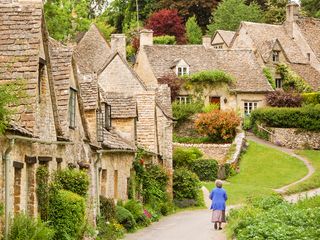 Rick Steves' Europe (Hulu)
Spend the Super Bowl exploring a land where the only football anyone cares about involves yellow cards and raucous goal celebrations. Travel expert Rick Steves created dozens of programs exploring the delights of Europe, and Hulu offers 98 of them. Steves' enthusiasm is contagious, and you may find yourself eyeballing travel websites for airfares and hotel deals as you binge-watch.
Credit: PBS