16 Best Retro Tech Gadgets of 2017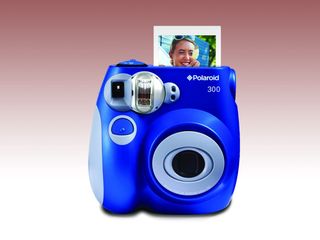 Past meets future
We all like to reminisce about the way things were, and there are tons of toys and tech on the market to play to your nostalgia. Whether you want to listen to old music, play retro games or decorate with figures of your favorite old cartoons, we've combed the web for the best retro gifts you can get for someone on your list this holiday season.
Credit: Tom's Guide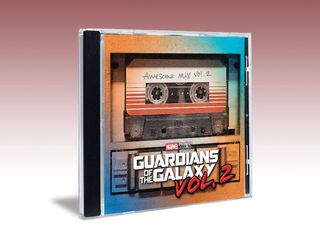 Guardians of the Galaxy Vol. 2 Soundtrack
Sure, you can make a mixtape, but the Guardians of the Galaxy movies have already curated some of the best songs of yesteryear. For less than $10, you'll get music from George Harrison, Cheap Trick, Fleetwood Mac, The Sweet and more. It's the perfect small gift for both Marvel fans and those who prefer the music from a few decades ago.
Credit: Hollywood Records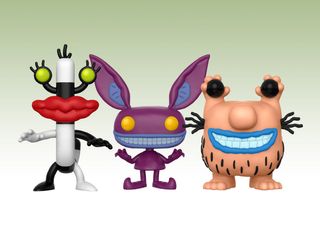 POP Nickelodeon 90s Vinyl Figures
Pop Vinyls are an easy gift for the collector in your life, and nothing says "I'm a '90s kid" than old-school Nickelodeon. For the Rugrat fan, opt for Tommy Pickles, Chuckie Finster or Reptar. If you want to get weird, go for the Aaahh!! Real Monsters collection of Ickis, Oblina and Krumm. For the pet lover, there's the conjoined animal pairing, Catdog.
Credit: Pop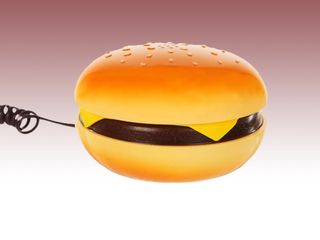 Hamburger Phone
If your giftee still has a landline, it's time to get them something a little more… meaty. The hamburger phone is a throwback to more innocent days, but has modern features like an LED in-use indicator and redial functions. You won't get caller ID, but that didn't get prime placement in Juno, now did it?
Credit: YJ-WorldTrade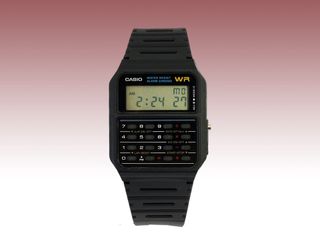 Casio CA53W Calculator Watch
Find that new-fangled Apple Watch 3 overwhelming? If you want something a little simpler, opt for a calculator watch from Casio. Besides telling time and doing math, it also has a calendar that's pre-programmed until 2079. It's water resistant, and it has five years of battery life, which, by my math, is about 1,825 times longer than an Apple Watch.Credit: Casio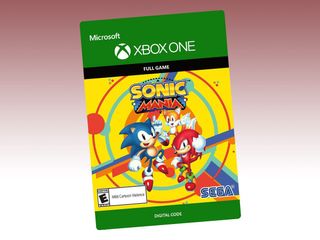 Sonic Mania [Digital Code: PS4, Xbox One, PC, Switch]
We love the Xbox, PS4 and Switch, but Sonic the Hedgehog was best during the Genesis days. Sonic Mania puts the golden age of Sonic onto modern consoles, but with smoother frame rates and new gameplay mechanics to keep things fresh. The gamer in your live is going to live this game, which is a steal at just $20.Credit: Sega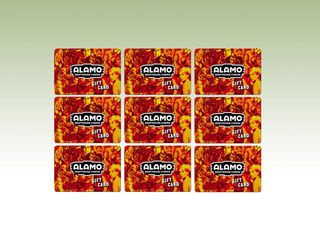 Alamo Drafthouse Gift Card
Lots of people love Alamo Drafthouse because you can get food and drinks and because they'll kick you out if you use a phone. But Alamo doesn't just show the latest films, but also a whole bunch of classics for movie buffs. A gift card to Alamo will let your favorite movie fan see the best flicks of the last few decade, and even let them get a beer while they're at it.
Credit: Alamo Drafthouse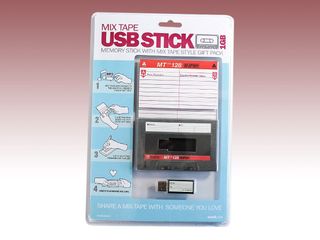 1GB USB Mix Tape
So you want to make your crush a mixtape, but it's really hard to find a tape recorder these days. I guess you could go for an iPod shuffle or just share an impersonal Spotify playlist. Or you could go back to the '80s and '90s with a USB stick that fits into a mixtape case. It's modern, but it looks the part. One gigabyte will hold plenty of songs, so start collecting songs. After all, you've got someone to impress.
Credit: Suck UK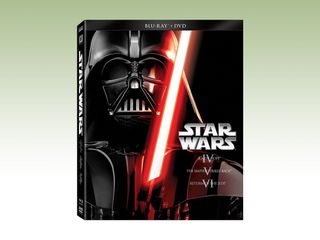 Star Wars Trilogy Blu-Ray
What prequel trilogy? Go back to the good old days when all we knew was Luke, Han, Leia, Chewie, R2 and Darth Vader, without any of that midi-chlorian nonsense. Sure, you'll need to deal with some of George Lucas' later edits, but it looks better than ever on Blu-ray, and it's great to catch up before Star Wars: The Last Jedi releases at the end of the year.
Credit: Lucasfilm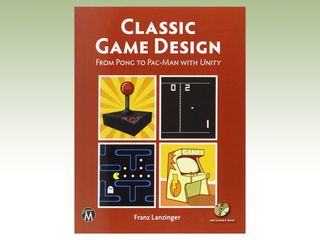 Classic Game Design: From Pong to Pacman with Unity
For the aspiring programmer in your life, there's no better way to start than to emulate the classics. Franz Lazinger's Classic "Game Design: From Pong to Pacman with Unity" (2013, Mercury Learning & Information) can be your guide. In 300 pages, it teaches how to code in Unity with some basic projects that will get you ready to make basic games and learn further skills, all with free software.
Credit: Mercury Learning & Information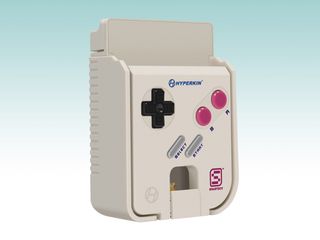 Hyperkin SmartBoy
There's no Game Boy Classic yet, so Hyperkin's SmartBoy might be the next best thing. This shell adds a Game Boy body to several phones, including the Google Pixel, LG G5, Asus ZenFones 2 and 3, Huawei Honor 8 and Moto Z Force. Then you can plug in all of your favorite Game Boy and Game Boy Color Cartridges and start playing on your phone's screen. It even upscales to your phone's resolution.
Credit: Hyperkin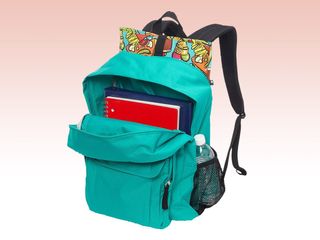 Jansport Digital Student Laptop Backpack
Every student needs a backpack, and some of Jansport's Digital Student laptop bags have designs straight from the Lisa Frank era. Whether you want purple and blue stripes on white, blue stripes of various shades or wacky patterns of all hues, there's a '90s era pattern for your favorite pupil. It carries up to a 15-inch laptop, so any Mac and most PCs will fit in there.
Credit: Jansport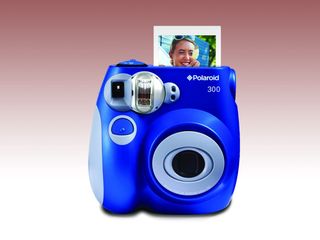 Polaroid PIC-300 Instant Film Camera
Instagram is great and all, but don't you like real photos? Ones you can hang and give as gifts? Or maybe you just want to make like Outkast and "shake it like a Polaroid picture." The Polaroid PIC-300 Instant Film camera takes photos the size of a business card that you can instantly print and share with friends. You'll need Polaroid's 300 Instant film, but its automatic flash and four scene settings make it simple to catch a shot you'll want to keep.
Credit: Polaroid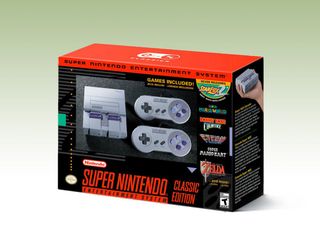 SNES Classic
The SNES Classic is a miniature version of one of the best Nintendo consoles of all time, including a library of 21 awesome games that will each take you hours to complete. That includes Star Fox 2, which was never previously released. There are two controllers in the box, so you're instantly ready for some two-player Street Fighter. The big caveat is if Nintendo will make enough of these for everyone who wants one, but if you get your hands on it, the gamer in your life will thank you.
Credit: Nintendo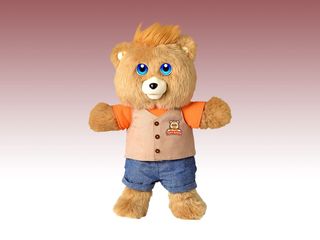 Teddy Ruxpin
You don't need a tape for Teddy Ruxpin anymore. The '80s staple is back with new LCD eyes with more than 40 animations, an animatronic mouse and an app with three free stories (and more available for purchase). Don't want to use your phone? Teddy still has some functionality without the app. The LCD eyes may take a bit of getting used to, but if you know someone who needs a fuzzy friend, they may just fall in love with Teddy Ruxpin.
Credit: Teddy Ruxpin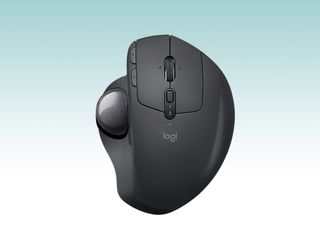 Logitech MX Ergo
It's possible you've never used a trackball before, but Logitech is bringing it back. The MX Ergo is the company's first trackball mouse in a decade, and it's surprisingly comfortable, thanks to the option to hold it at a 20-degree angle. You can use it to control your laptop with a dongle or Bluetooth, and Logitech's Flow software lets you control multiple computers at once. Modern tech, retro controls. What could be better?
Credit: Logitech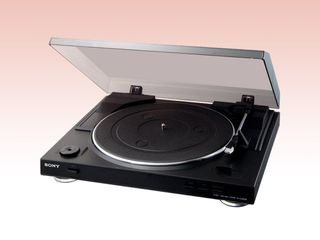 Sony PSLX300USB Stereo Turntable
Still have some vinyl records? Or are you a hipster that still buys them? Sony's USB turntable lets you transfer them into digital files over USB so you can carry them anywhere. But it's not just for importing — the PSLX300USB also plays records at 33 ⅓ and 45 rpm and can hook into your sound system.
Credit: Sony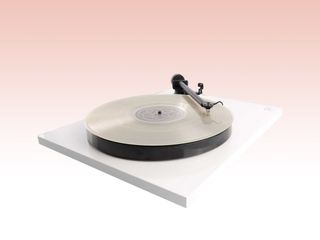 Rega Planar 1
Don't want to upload your vinyl to your PC? The Rega Planar 1 comes in black and white and is for a more sophisticated user. For the most part, you just plug and play to get your records spinning. Amazon reviewers say it's a great price for this level of build quality, including a cartridge supplied and fitted in Rega's factory. It's a splurge for the music lover on your list.
Credit: Rega