5 Things You Need to Know About Monster Hunter: World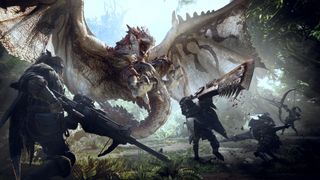 A cooperative Monster Hunter
Monster Hunter: World will bring Capcom's beloved series to PC and consoles after many years as a primarily handheld franchise. While the games have dabbled in co-op before, here, four-player hunting parties are the order of the day. I went hands-on with Monster Hunter: World at PAX West 2017 and learned the basics of survival firsthand. If you want to topple the most devious creatures that the game's dangerous world can throw at you, prepare to master these five tips. The game will come out in early 2018, although there's no price listed just yet.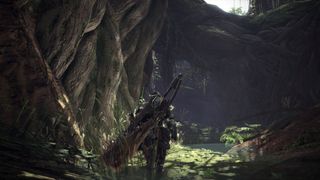 Choose your weapon carefully
Monster Hunter veterans already know this one: Don't just pick up the first weapon that comes your way and stick with it for the entire game. There are plenty of ways to take down your foes, including swords, axes, twin blades and spears. Each one offers a different reach and damage output, resulting in a unique playstyle. Find the one that works best for you, and that complements your friends' playstyles by experimenting with new weapons before you leave the camp.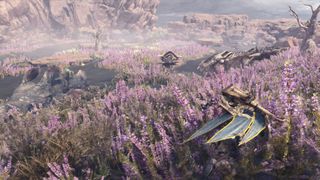 Follow the lights
As the title implies, Monster Hunter: World takes place over a huge swath of land. How can you track your quarry in the expansive wilderness? Simple: Follow the lights. Swarms of helpful insects called Scout flies light the way between camp and whichever monster you're hunting. Even if you get separated from the group, just follow the flashing green lights to meet back up with them. If they're smart, they'll wait for you before engaging the monster – if not, do your best to make up for lost time.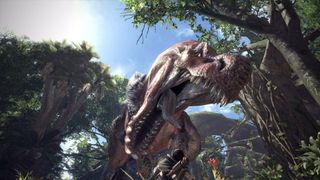 Don't get overwhelmed
Monsters scarcely travel alone. While your primary targets are enormous bosses that take minutes (or more) to topple, they'll periodically call in reinforcements. Although the smaller cohorts don't deal much damage, they can surround your party and delay your victory – or worse – if you let them. No, killing the reinforcements is not as exciting as tackling the gigantic beast in front of you, but if your entire party gets wiped out, there'll be no glory for anyone.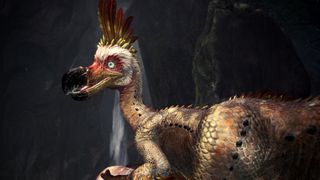 Take advantage of prone enemies
It takes a long time to kill anything in Monster Hunter: World. That's by design. Still, there's one way you can shorten the process considerably: Attack your enemy when it's on the ground. By attacking vital weak points (such as legs), you can force monsters onto their sides or backs for short periods of time. They take a little more damage when they're prone, but more importantly, they can't counterattack. This is a great time for the whole party to join forces and use their most powerful attacks.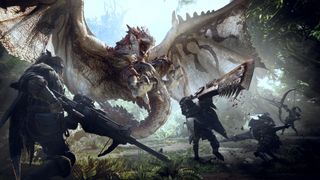 Stick together
If you've ever played a tabletop RPG, you may be familiar with the phrase, "Never split up the party." The same rules apply here. A monster with split attention is a monster that can be defeated. Ganging up on a monster is a quick way to deal damage; distracting is a helpful way to let other party members heal or sharpen their weapons. There's no real reason to go off on your own, but monsters can traverse long distances in a short period of time. Don't take your sweet time catching up with them; back each other up.All Images Credited to Capcom