Xbox E3 2017 Highlights: Xbox One X, New Forza and Assassin's Creed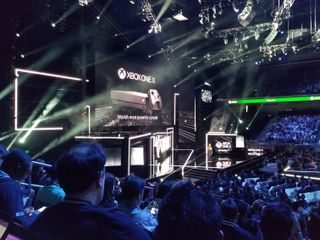 The best of Xbox at E3
The Xbox One X is finally official, and it's bringing a whole bunch of beautiful 4K games with it. Microsoft's E3 2017 showcase was all about the new 4K console, which will enhance your current and future Xbox games and work with all your existing accessories. We also got exciting first looks at Assassin's Creed Origins, Forza Motorsport 7, Anthem and more. Here are the biggest announcements of Xbox's E3.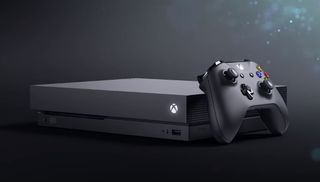 Xbox One X Hits November 7 for $499
The next Xbox is almost here. Xbox One X will arrive on Nov. 7 for $499, delivering 4K gaming, Ultra-HD Blu-ray support and a whole lot of extra processing power for your favorite Xbox games. The X will give a boost to your existing Xbox One titles, and will support all Xbox One accessories. Despite its beefy guts, it's somehow the smallest Xbox ever made.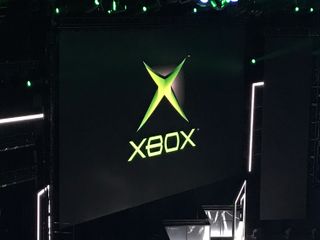 Classic Xbox Games Are Coming to Xbox One
Fans asked, and Microsoft delivered. The Xbox One will soon support games from the original 2001 Xbox, complete with visual and performance enhancements. Xbox chief Phil Spencer confirmed that fan favorite air combat game Crimson Skies will come to The program, with more details to follow soon.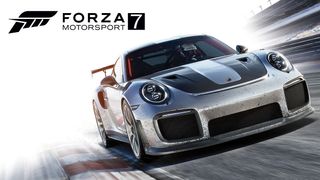 Forza 7 Features Fancy New Porsche Cars
It wouldn't be E3 without a new Forza game, and Forza Motorsport 7 looks to be the most gorgeous installment yet in the long-running racing series. Microsoft didn't just debut some sweet new 4K, 60 frame-per-second gameplay for the new game, it also debuted a brand new real-life car: the 2018 Porsche 911 GT2RS, which will be one of many Porsche vehicles you'll see in Forza games for a while. Look for it on Xbox One and Windows 10 on Oct. 3.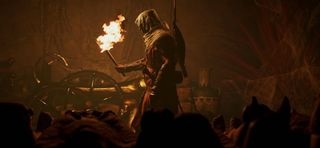 Assassin's Creed Origins Goes to Egypt
Assassin's Creed is back, and it's taking things to ancient Egypt. You're still sneaking around palaces and taking out targets in Assassin's Creed Origins, except now you can ride a camel and use your trusty bird sidekick to survey the environment. Also, it looks very pretty in 4K.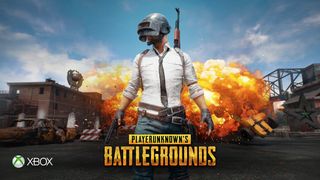 PlayerUnknown's Battlegrounds is Coming to Xbox
The multiplayer PC hit of the year is coming to Microsoft's console. PlayerUnknown's Battlegrounds will hit Xbox One in late 2017, so get ready to fight for survival and try to avoid getting bludgeoned to death with a frying pan.

Anthem Delivers Co-op Awesomeness
We finally got a first look at BioWare's epic new Anthem, which lets you fly around beautiful open worlds in an exosuit with up to three of your buddies. The game looks like a neat mix of Destiny-style co-op shooting with the huge alien worlds BioWare is famous for crafting. Look for it late next year.
Anthem Game

Ori and the Blind Forest is Getting a Sequel
Beloved indie platformer Ori and the Blind Forest was one of 2015's best Xbox One games, and it's finally getting a sequel. The debut trailer for Ori and the Will of the Wisps didn't show much in the way of gameplay, but you can probably bet on beautifully vibrant worlds and brutally challenging Metroidvania gameplay.
Ori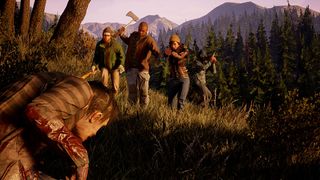 State of Decay 2 Gets a Release Date, Gruesome Gameplay Trailer
We got a much better look at upcoming zombie survival game State of Decay 2, which is shaping up to be both more brutal and beautiful than its predecessor. We'll have to wait a bit longer to play it, though -- the Xbox One and Windows 10 exclusive has been dated for Spring 2018.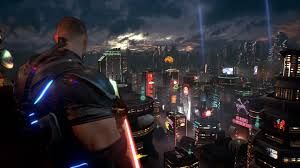 Crackdown 3 Gets a Terry Crews Trailer, Nov. 7 Launch Date
Microsoft enlisted the help of perennial hype man Terry Crews to introduce Crackdown 3, an explosive open world superhero game that finally got a release date at E3. Look forward to leaping from building to building, collecting orbs and blowing a lot of stuff up on Nov. 7.