15 Essential Netflix Tips and Tricks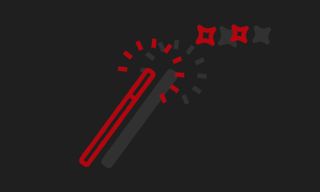 Smart Netflix Tips
Tom's Take: Netflix Tips
Did you know there are several easy ways to make your Netflix experience even more effortless? You can improve your stream quality and enhance your browsing, and doing so is relatively painless. This guide to Netflix tips and tricks offers several ways to make "Netflix and chill" even more enjoyable. Give them a shot to see how much better your binge session can be.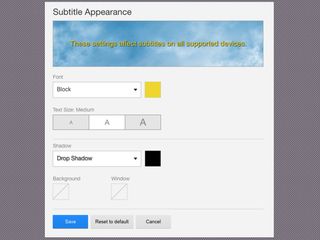 1. Change subtitle sizes
Under Your Account, click on Subtitle Appearance under My Profile to make text larger or smaller, or to change the color of the text. This could be especially useful depending on the size of the device you're using — or depending on your own eyesight.
Screenshot: Netflix/Tom's Guide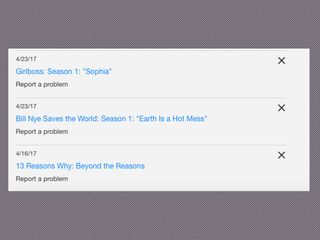 2. Delete titles from your history
Maybe you don't want anyone to know you watched that terrible reality show, or a series of romcoms in the midst of a bad breakup. Fear not — using the My Activity menu, you can take a look at everything you've watched on Netflix in chronological order, and remove any titles from your history by clicking the "X" to the far right. Nobody needs to know.
Screenshot: Netflix/Tom's Guide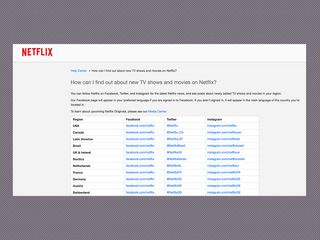 3. Wanna know what's new?
Visit Netflix's Help Center and Like the Netflix Facebook page in your country to figure out what new TV shows and movies are available. According to the Help page, you can also follow their Twitter and Instagram accounts for the latest Netflix news. If you are signed into Facebook, the company's Facebook page will appear in your preferred language. If not, it will show up in the main language of the country you're located in.
Screenshot: Netflix/Tom's Guide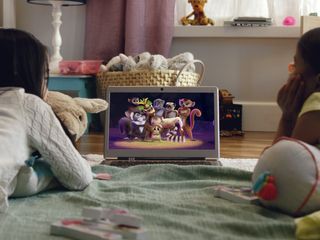 4. Keyboard hacks
These should work to make watching Netflix on a computer more efficient:
F = full screen; ESC = exit full screen
Shift + Left Arrow = rewind selection; Shift + Right Arrow = fast-forward selection
M = mute
Up arrow = volume up; Down arrow = volume down
Enter or Spacebar = play/pause
Page Up = play selection; Page down = pause selection
Credit: Netflix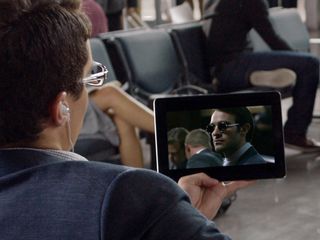 5. Keep the binge party going by downloading
You can download movies or shows from Netflix, so you can fly through that latest season of "Grace and Frankie" when you're off the grid. On the Netflix mobile app, you can download a title to watch later — like when there's a delay on your commute and there's a threat of actually acknowledging your fellow passengers. Shudder. Netflix's Help Center can show you how to navigate the process.
Credit: Netflix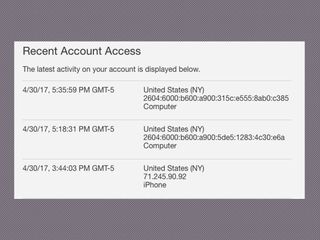 6. Keep moochers at bay
Worried that someone might be accessing your account without your knowledge? (Or maybe you do know, but you'd kind of like them to quit it?) Under Your Account, check Viewing Activity, then click on See recent account access. There, you can see if any of the locations or devices look weird. If something seems off, go back and click Sign out of all devices under Settings. This should kick off anyone logged in to your account. Goodbye, freeloaders!
Screenshot: Netflix/Tom's Guide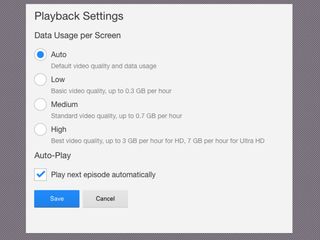 7. Optimize for an HD or Ultra-HD experience
Check on your streaming settings in Netflix's Playback Settings to ensure you're set up for HD viewing. Under "High," you can get the best video quality — up to 3 GB per hour for HD and 7 GB per hour for ultra HD. But make sure you're on Wi-Fi or have an unlimited data plan if you opt for the highest setting — those HD videos will eat up your bandwidth.
Screenshot: Netflix/Tom's Guide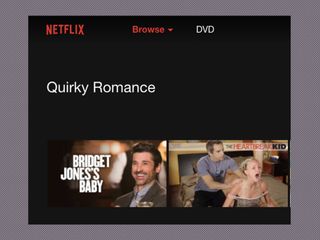 8. Super-specific category searches
Netflix has hidden subcategories that don't appear on the main menu — including a whole lot that you may not have even realized exist. Go to https://www.netflix.com/browse/genre/CODE, but plug in a title code in place of "CODE." To find specific codes, Google "Netflix IDs" "Netflix genre codes" or a similar query. (What's On Netflix is a good resource.) There are a ton of resources to figure out what the code for, say, "Animal Tales" or "Deep Sea Horror Movies" may be.
Screenshot: Netflix/Tom's Guide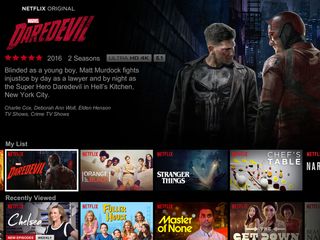 9. Be a Netflix feature guinea pig
Sign up for Netflix's trial program to be included in tests and previews for the streaming service. By doing so, you may see potential changes before other subscribers. From new layouts to features meant to better your Netflix experience, you can be in the know before any of your fellow Netflix-using friends. To sign up, access Your Account, then click Test participation under Settings.
Screenshot: Netflix/Tom's Guide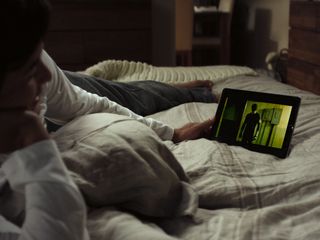 10. Off-peak binges for smoother viewing
It might seem like a no-brainer, but if you're trying to watch an entire TV show in one sitting, it's better to try at a time when everyone and their mother isn't also browsing through Netflix. There is some evidence that if you watch at weird times, like very early in the morning or very late at night, the video quality and speed of the streaming service is better. This is great for early birds and night owls, especially.
Credit: Netflix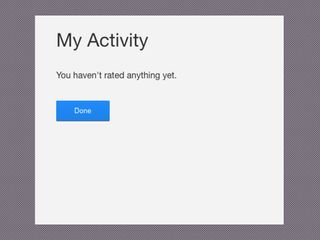 11. Help Netflix help you
How often do you actually rate the television show or movie you just watched on Netflix? Well, you should do it. By doing so, you're telling Netflix what you are or aren't interested in viewing. The service pays attention to your ratings and suggests other titles based on those ratings. So go ahead — give that terrible movie a thumbs-down so that Netflix knows not to sully your screen with a similar suggestion ever again.
Screenshot: Netflix/Tom's Guide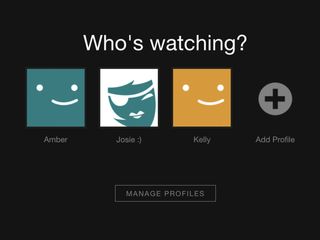 12. Assert your independence
Do you share Netflix with family or friends? Don't want your aunt, who runs a day-care service and plays kids' shows for her pint-size charges, to keep messing up your Continue Watching section? By creating separate profiles (Netflix allows for up to five), you can completely separate things like preferences and ratings, and teach Netflix what each individual user likes to watch. Among other things, this reduces the risk of R-rated content popping up for G-rated viewers.
Screenshot: Netflix/Tom's Guide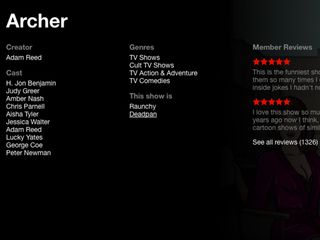 13. Find similar shows fast
If you're enjoying a title you're watching, but maybe want to give it a rest and move on to something similar, it's easy to do so by just checking out the Details tab for the title. For example, if you're watching the Netflix original "Bill Nye Saves the World," the Details menu will say, "This show is" with the word "Witty" as a hyperlink. Click on it, and you'll see other titles described as "Witty" available on the streaming service.
Screenshot: Netflix/Tom's Guide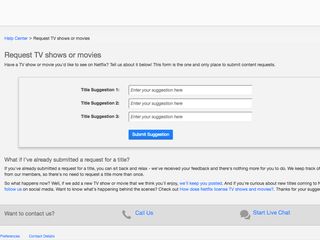 14. Supply and demand
Not seeing your favorite '80s brat-pack movie or a cult TV classic available to watch on Netflix? You can request TV shows or movies using a form the company makes available on its website. It might not work, but if it does, you'll be kind of a hero for making something awesome available to your fellow Netflix users.
Screenshot: Netflix/Tom's Guide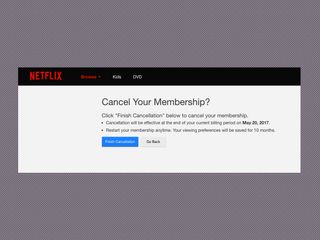 15. "We were on a break!" from Netflix
Alternatively, did you know you can suspend your Netflix subscription if you're going on vacation or just want to spend less time on binge sessions? Under Your Account, if you click the big gray Cancel Membership button, Netflix lets you know your viewing preferences will be saved for 10 months. Your profile(s) will still be intact when you give in to your binge addiction and subscribe again.
Screenshot: Netflix/Tom's Guide