How to Set Up Apple HomeKit – Settings to Enable and Disable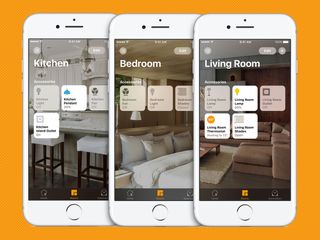 How to Set Up Apple HomeKit – Settings to Enable and Disable
What would it be like if Apple provided all the tools you need for the connected home? That's the idea with HomeKit, a framework that helps you use devices in your home like connected door locks, a security camera, carbon monoxide sensors and more. With HomeKit, you can talk to Siri to control these gadgets, run an app on your iPhone, iPad, iPod touch and Apple TV, and essentially create a "one-stop shop" for controlling smart-home gadgets. But first, you need to set up HomeKit, and enable and disable settings so you can get the most out of it.
Credit: Apple; Screenshots: Apple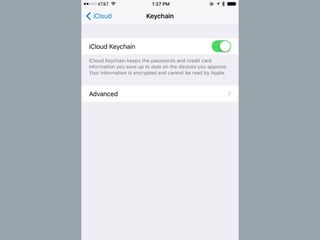 1. Configure iCloud security settings
The most important HomeKit setting to configure right away is related to Apple iCloud security. You have to create a passcode, and it's required before you can use the Home app. (Technically, HomeKit is the framework but the app on your iOS device is called Home.) On Your iPhone, go to Settings, then type Keychain. If you don't have a passcode yet, you'll need to create one. For those who already have a password, know this: You're now controlling devices in your home like door locks, so it's a good idea to update your passcode. Select the Change Security Code option and create a new one. Also, make sure the verification number is set to your cellphone number.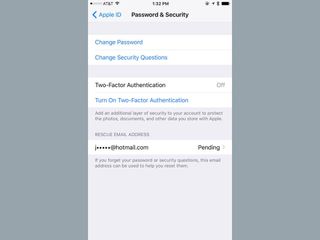 2. Use two-factor authentication
Once again, security is paramount. Make sure you enable two-factor authentication on your iPhone and iPad. Go to Settings, then click your name and select Password & Security. Select the option to turn on two-factor authentication and follow the prompts.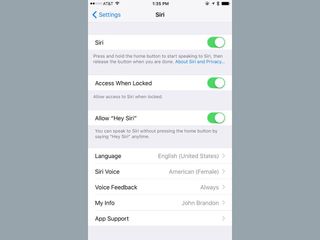 3. Allow "Hey, Siri"
HomeKit is fantastic, especially if you go hands-free. If you always have to fish out your phone and long-press the Home button to access voice-control, it's cumbersome. Make sure you enable the "Hey, Siri" function. Go to Settings, then type Siri and enable the "Hey, Siri" option. Now, when you need to turn on the lights or lock the front door, you can just say "Hey, Siri," and proceed.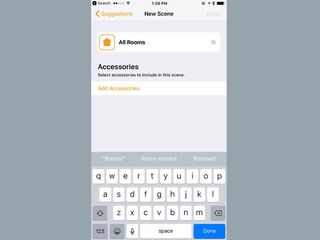 4. Add a Room
Unless you live in a studio apartment, this setting really helps. In the Home app, you can add multiple rooms, and group smart-home devices in each. Even better, you can take a photo so you can remember which room is which. Open the Home app, then select the Rooms tab at the bottom. Click the settings button on the upper left. Select the option to Add Room, then name the room. Use the option to Take Photo, and then snap a photo of the room and save.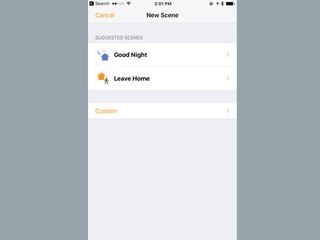 5. Add a Scene
Scenes allow you control multiple devices with a single command. For example, a "goodnight" scene could turn off all of the lights, lock the doors and lower the thermostat. To add a scene, start the Home app and click the Plus sign. Then, select Add Scene. Click Custom, then name the scene. (For example, to create a scene for all of the lights, name it All Lights.) Select Add Accessories to add the devices you want to control with this global command (e.g., add all of your lights).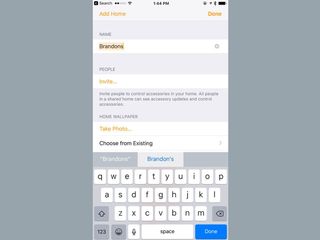 6. Name your home
Don't want to use the default "My Home" name for your home? In the Home app, select the Edit option, then select the default name. It doesn't look like you can edit the name, but select the default name and enter a new name. Click Done to save it.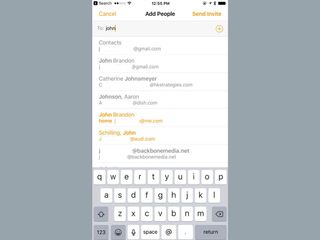 7. Invite users
You can add people to the Home app who can then access your connected home. Be careful! Once you add people, they can access door locks, lights and power. And, if that person doesn't have a passcode or two-factor authentication, you may be granting access to someone whose phone is not secure. (That's worrisome if the friend or family member loses his or her phone.) To add someone, make sure it is an iPhone or iPad user with a registered Apple iCloud account. Then, just select their name, and select Send Invite to give them access.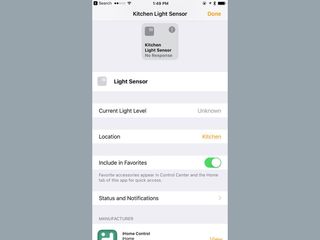 8. Include an accessory in favorites
If you have a lot of HomeKit devices in your home, the main screen can look cluttered. Fortunately, you can add and remove accessories from the main home screen in the Home app. Just long-press on any accessory you've added and select Details. Choose to enable or disable the Favorites option.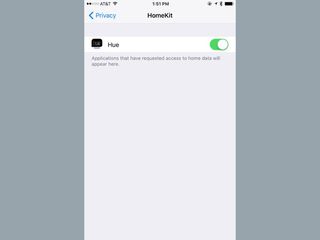 9. Set HomeKit privacy
Some accessories like Philips Hue require that you enable HomeKit data sharing (which provides information to that accessory for product improvement purposes). If you're uncomfortable sharing this information, it's easy to to turn it off. To disable this setting, go to Settings>Privacy>HomeKit, and you'll see a list of every product you have connected to HomeKit. Beside each is a button that lets you enable or disable this feature. However, if you turn it off, you may lose some functionality. For example, if you disable data sharing for Philips Hue, you can longer export scene, room and light name information to HomeKit but the lights will otherwise work normally.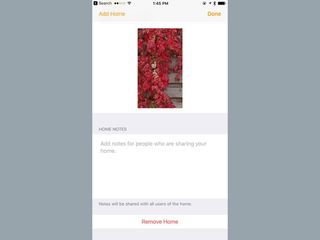 10. Remove Home
Moving? You can start all over with the Home app. Just launch the app, then select the Location icon in the upper left corner. Scroll to the bottom and select the Remove Home option.