Best New iPhone Games to Play Now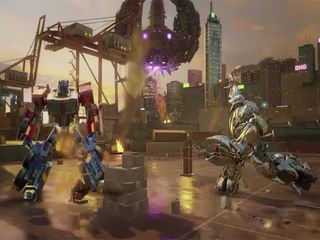 Best New iPhone Games to Play Now
A slew of new games designed to challenge and entertain you arrive in the App Store each week. But which ones are worth your time and money? These are the best iOS gaming titles of the week.
Credit: Capcom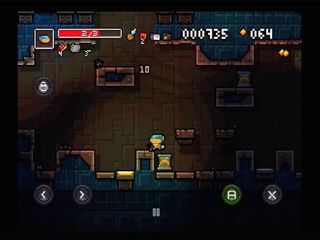 Meganoid(2017)
Reminiscent of modern retro games such as Cave Story and Spelunky, Meganoid is a cute 2D platformer that has you exploring a spaceship and avoiding a bevy of dangerous enemies and artillery. Incorporating roguelike elements, the game has levels that are randomly generated and require both the strategic use of your bombs and excellent jumping skills to complete. But be warned! You may suffer some unfair deaths, but if you like fast-paced and challenging gameplay, download this game!Image Credit: OrangePixel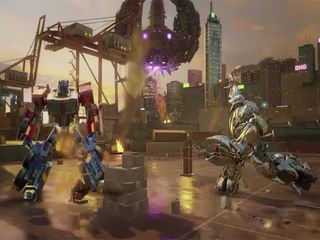 Transformers: Forged to Fight
Prepare to transform and roll out with Transformers: Forged to Fight. Interestingly, the game comprises of more than just straight up fights. The game also features an adventure map that you can traverse, collecting resources and meeting foes. Each bot falls under one of six classes (Tactician, Demolition, Scout, Tech, Warrior, Brawler) and has its own strengths and weaknesses. Battles are still conducted via swipes and taps, but you have a good degree of control over what your characters can do. Not just for die-hard fans, Transformers is a great game to pick up and get your energon on!Image Credit: Hasbro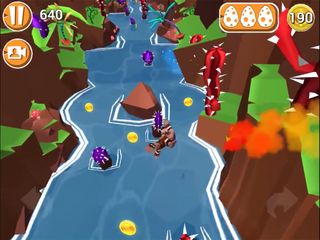 Faily Tumbler
The best way to describe Faily Tumbler is that it's an endless "faller" game. Your character is the unluckiest caveman on the prehistoric planet and you use touch screen controls to help him fall as safely as possible, avoiding prickly plants and pits. The control scheme is easy to grasp and the graphics are bright and colorful, which further enhances the whimsical nature of the game. Plus, you can enhance your character by giving him upgrades and purchasing costumes. If you've ever wanted a literal interpretation of ragdoll physics, add this game to your library.Image Credit: YouTube (Fun Mobile Kids Games)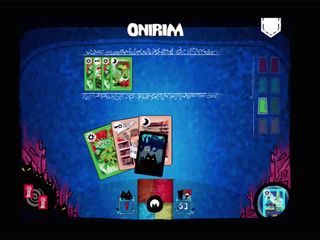 Onirim
An interesting take on solitaire-card games, Onirim has finally made the digital leap to the iPhone. Your goal is draw from your deck of cards to make matches or use key cards in order to open 8 magical doors before your deck runs out. The process of opening the doors isn't that simple since you'll also have to deal with various demons asking for your cards. But don't worry, the game has a comprehensive tutorial that makes the gameplay easy to understand. If you like Solitaire with a side of mysticism, pick up this gem.
Image Credit: Asmodee Digital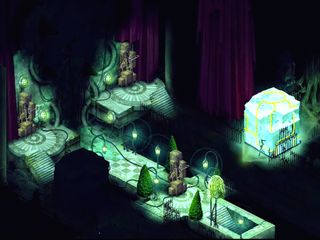 Pavilion: Touch Edition
Set in a dream-like environment, Pavilion: Touch Edition is a trippy title where the main character is a mysterious man trying to navigate a strange landscape. Your job is to guide him — not by controlling him, but by manipulating his environment. You can ring various bells, turn lights on and off, and drag boxes around to help your main character get from point A to B. The game doesn't offer a tutorial or much of an explanation, leaving the overall story up to you. This beautifully rendered puzzle game offers a lot of clever solutions and is sure to keep you entertained for hours.
Image Credit: VisionTrick Media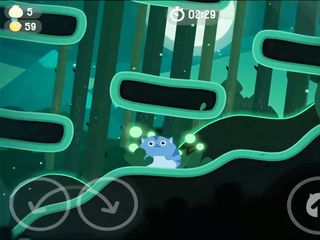 The Big Journey
One of the more adorable indie games out for iOS, The Big Journey has you playing as a round kitty called Mr. Whiskers, while you search for Mr. Choo, who makes the most delicious dumplings in the world. Move Mr. Whiskers by tapping different buttons to tilt the screen, which lets your hungry feline roll down hills and avoid obstacles. The levels are brightly colored and varied, and the soothing soundtrack is a great complement to this lighthearted playing experience.
Image Credit: Armor Games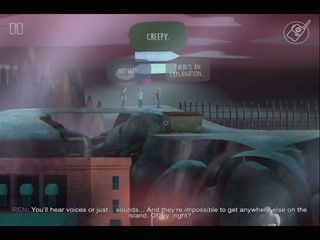 Oxenfree
Originally released for Xbox One, PS4 and Windows PCs, Oxenfree has now made its way to iOS devices, and it's a welcome addition. You play as Alex in this spooky, supernatural puzzler; she's a teenager who goes with her friends to a mysterious island for a party. As you advance in the game, you are given various dialogue options, each of which affects Alex's interactions with her friends and the environment. You are also given a radio that can be used to communicate with spirits and solve other puzzles. Trying to solve the mysteries surrounding the island and keeping Alex's friends safe present riveting challenges, and the 2.5D graphics look gorgeous on the iPhone.
Illustration: Tom's Guide; Night School Studio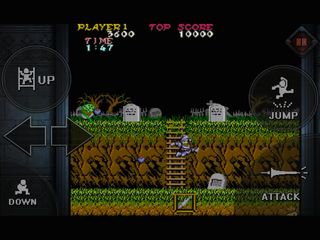 Ghosts 'n Goblins Mobile
This classic side-scroller has made the leap to iOS devices to challenge even the most seasoned gamers. You control Sir Arthur and battle various zombies, flying demons and other supernatural scourges to save Princess Prin-Prin. As a welcome mercy, the game offers a casual mode for less-hair-pulling gameplay. The graphics look great, and the gameplay feels pretty smooth for a game that is now in its 30s. While this title is not for the faint of heart, you'll get a kick out of the game if you're either a fan of nostalgia or you're testing the limits of your reflexes.
Illustration: Tom's Guide; Capcom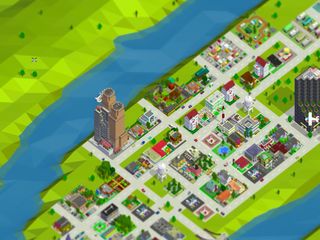 Bit City
Reminiscent of SimCity, Bit City starts you off with a small town and tasks you with constructing a successful city where the goal is to reach a certain population. You expand the town by purchasing plots of land that you can designate as either business, residential or service. Once these plots are developed, you'll receive money that you can use to develop your city further. The calming, jazz-like music is a delight, and the easy control scheme facilitates a smooth playing experience.
Credit: Bit City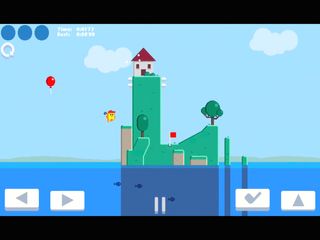 Golf Zero
Golf Zero is a unique combination of golfing and 2D platform. The premise is simple: Your job is to get your character in the best position to fire a ball into a hole. However, you'll have to do a lot of wall jumping and platforming, and you'll need great timing to make par. You can also slow down time as you take your shots for better accuracy. The graphics are a nice throwback to 8-bit games, and the music is engaging. The game comprises 40 fun and colorful levels, each with its own unique challenge. You'll certainly have tons of fun figuring out the various ways to complete each level.
Image Credit: Colin Lane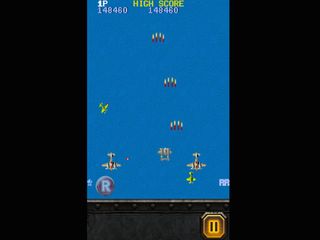 1942 Mobile
1942 is a faithful port of an old Capcom classic arcade game, and it is proving to be one of the most successful. Set during World War II, 1942 is a top-down vertical scroller that has you piloting a fighter plane with the goal of taking down an enemy air fleet. The gameplay feels smooth, and the mobile controls work very well. The game also offers a casual mode alongside unlimited "continues." That will aid in lowering your blood pressure, because you'll crash and burn a lot. If you are into throwbacks, 1942 will be right up your alley.
Illustration: Tom's Guide; Capcom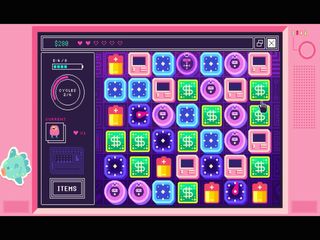 Beglitched
This peculiar puzzle game casts you in the role of the Glitch Witch's disciple; your goal is to prevent being hacked and learn how to defend your computer from these malicious cyberfolks. Although the game is focused on matching tiles and basic puzzle solving, there's actually a very involved and engaging storyline. The magic happens on an adorable pink laptop, and the tiles are quite cute, and include batteries, money icons and mini gaming devices. The gameplay is very clever, and you'll find yourself feeling very proud of your accomplishments as you make your way through the game.
Image Credit: Alec Thomson