The Xbox Exclusives to Play in 2018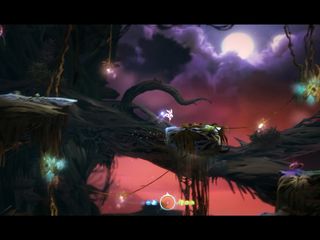 Xbox-Exclusive Games Coming This Year
Don't expect your Xbox One to sit on a shelf gathering dust anytime soon, because Microsoft is releasing some very attractive exclusives for 2018. The titles range from dynamic open-world multiplayer games to fun indie platformers. Check out these potential additions to your gaming library.
Credit: Microsoft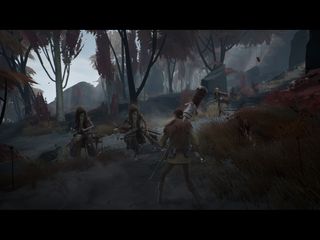 Ashen
Set in a bleak but gorgeous landscape, Ashen involves a player wandering a sunless world and seeking to establish a home. The unique lighting effects perfectly complement the atmosphere; the light comes only from nearby volcanoes. The game places heavy emphasis on survivalist tactics and cooperation, which is great for players who like to scavenge and strategize their use of resources. The combat is very high stakes, and one small mistake can lead to failure.
Release Date: 2018
Credit: Microsoft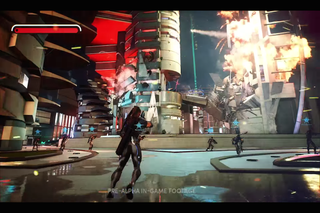 Crackdown 3
The latest title in this popular open-world adventure series casts the player in the role of a bio-enhanced agent tasked with disrupting criminal syndicates and keeping the streets safe. The game allows you to be as orderly or as psychopathic as possible by allowing you to level up your agents in five areas and incorporating destructive environments. The impressive and detailed graphics enhance the experience of policing (and potentially destroying) the city, and the missions provide a nice challenge and evoke an old-school Grand Theft Auto feeling. Add this game to your library if you want to have fun rampaging through the city while taking out lawbreakers.
Release Date: Spring 2018
Credit: Microsoft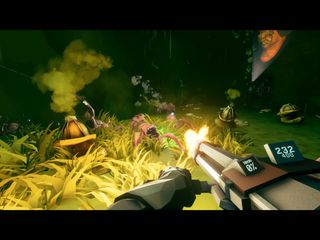 Deep Rock Galactic
Placing emphasis on cooperation and exploration, Deep Rock Galactic is a fun multiplayer first-person shooter. Cast in the role of a space dwarf (yes, you read that right), you'll explore randomly generated caves, taking out enemies while you complete your mission. The environments are vast and fully destructible, so you can feel free to indulge your inner demolitionist. Plus, there are four classes of dwarves to choose from, which adds variety to the gameplay. This delightful and quirky game is sure to keep you and your friends amused for hours.
Release date: Available now (Xbox One Game Preview)
Credit: Coffee Stain Studios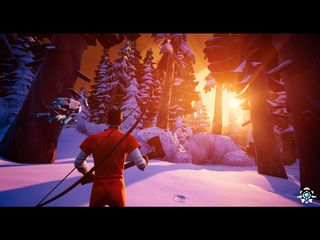 The Darwin Project
The Darwin Project is an interesting multiplayer survival game in which you are pitted against several strangers online. In the game, set in the Canadian Rockies after an apocalyptic event, you will fight to stay warm and take out your aggressors with a combination of primitive weapons and traps. You can make temporary alliances to stay in the game longer, and there is a lot of emphasis placed on using tracking skills to locate your opponents. Plus, the game adds an intriguing layer in which you can observe other players and bet on who you think will survive.
Release date: March 9, 2018
Credit: Scavengers Studio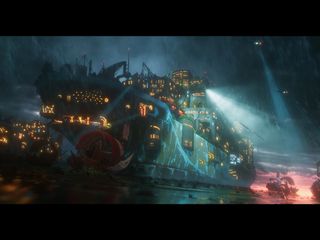 The Last Night
The Last Night is a stylistic 2.5D side scroller set in a cyberpunk future. You play the role of Charlie, a lower-class citizen struggling to find his purpose in society. The gameplay involves stealth and gunplay elements, where you'll have to dodge the police, surveillance drones and general ne'er-do-wells. Charlie can also interact with other civilians, and his approach can vary from friendly to aggressive. The pixelated graphics give the game a distinctive techno-futuristic feel, and the dynamic soundtrack adds a lot to the game's setting.
Release Date: 2018
Credit: Raw Fury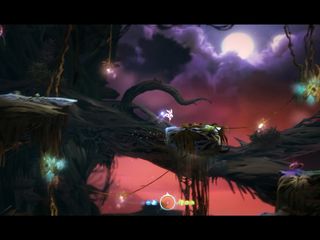 Ori and the Will of the Wisps
A much-anticipated follow-up to the well-received Ori and the Blind Forest, Ori and the Will of the Wisps retains much of the same gameplay as its predecessor. As the titular Ori, you'll traverse a beautifully animated landscape alongside your ethereal pal Sein. The game plays like a 2D Castlevania and expertly incorporates tricky platforming and puzzle solving to create a captivating adventure. Returning from the previous game is the use of soul links (which allow you to save anywhere on the map) and the ability to upgrade Ori's abilities. If you are looking for a game with a strong art style and solid mechanics, add Ori and the Will of the Wisps to your gaming library.
Release Date: TBA
Credit: Microsoft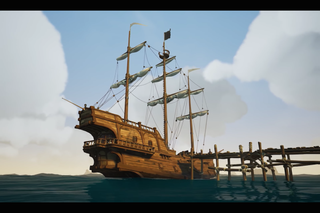 Sea of Thieves
Prepare to don your favorite eye patch and sail the mighty seas as a pirate in this fun action-adventure game. Although Sea of Thieves can be played solo, the game is a lot of fun as an online multiplayer experience. While playing co-op, you and your fellow shipmates take on different roles, including manning the cannons, steering the ship and controlling the navigation. The world is quite expansive, and hunting for treasure is just as thrilling as engaging in naval battles. The beautiful graphics help to encapsulate the feeling of being out in the open ocean, and the water texture is incredibly realistic. If you have ever wanted to indulge your inner maritime raider, pick up Sea of Thieves.
Credit: Rare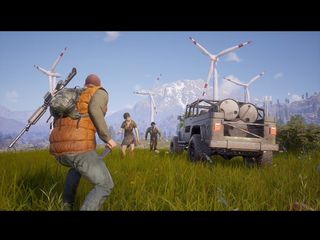 State of Decay 2
The recent slew of zombie survival games continues with State of Decay 2. This sequel further expands on the gameplay of the original, allowing you to play alongside three other players in co-op as you survive an apocalypse wasteland with hordes of flesh eaters roaming about. The gameplay involves building a base and carefully managing your weapons and resources to ensure that you and your fellow survivors can thrive in a less-than-ideal environment. The zombie enemies come in several varieties, and you'll have to utilize different strategies to defeat or avoid them. The large, open world further enhances your ability to explore and find more resources to use in your ongoing struggle to sustain yourself and your teammates. The graphics look amazing, and the accompanying soundtrack encapsulates the feeling of being on your own against a landscape fraught with danger and predators.
Release Date: May 22, 2018
Credit: Microsoft