The Best Super Bowl 2017 Tech Commercials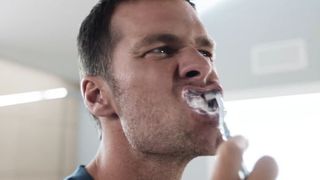 Our favorite game-day clips
Super Bowl 51 has reached its stunning conclusion, with the Atlanta Falcons blowing a 20 point lead to give the juggernaut New England Patriots yet another title. You know who didn't blow it, though? The folks behind this year's commercials.
As always, some of the biggest names in tech got in on the fun, from T-Mobile's usual goofball antics to the first-ever Super Bowl commercial from Nintendo. Here are our favorite 2017 Super Bowl tech ads -- and not even Tom Brady can deflate our excitement.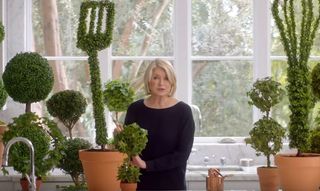 T-Mobile - #BagofUnlimited
T-Mobile debuted a whopping three commercials during Super Bowl 51, and this spot featuring Snoop Dogg and Martha Stewart is possibly the funniest. In it, the unlikely pair are seen making a bunch of, well... "high-minded" jokes, with Stewart inadvertently referencing cannabis a bunch of times while going through her home goods.
T-Mobile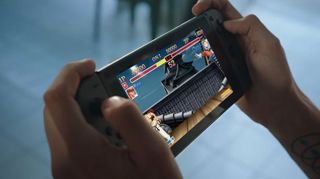 Nintendo
The Nintendo Switch is launching in just a few weeks, making it the perfect time for the Big N to debut its first-ever Super Bowl ad. This clip showcases just how versatile Nintendo's hybrid game console is — you can see folks playing it in bed, at parties and on a TV, enjoying everything from immersive single-player adventures to wacky motion-controlled multiplayer games. If you're not yet sold on the Switch, this ad just might do the trick.
Nintendo Switch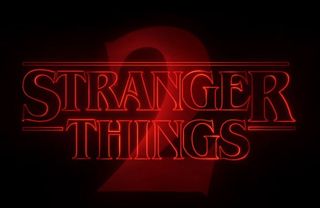 Netflix
Netflix gave us our first official tease of season 2 of Stranger Things, and what a tease it was. Debuting Halloween 2017, the next season of the 80s-inspired sci-fi thriller series promises more monsters, new characters, and, most importantly, a chance to see those adorable kids decked out in Ghostbusters costumes.
Stranger Things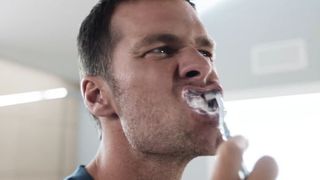 Intel
Intel's "Brady Everyday" commercial shows how Intel's 360-degree camera technology can make Tom Brady's most mundane tasks look insanely epic, whether the quarterback is brushing his teeth or scarfing down a pancake.
Intel Super Bowl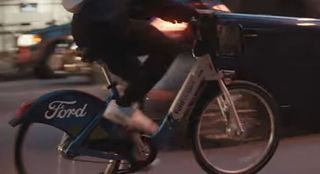 Ford
Ford's "Go Further" is all about how the carmaker's technology wants to help you get where you're going faster. The clip teases app-based car controls, an Uber-like ride-hailing service, hands-free parking and ends with a futuristic clip of a couple kicking back in their self-driving car.
Ford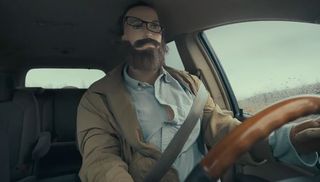 Sprint
As Sprint points out in this goofy clip, you don't have to fake your own death to escape a pricey Verizon contract. According to the traitorous "Can you hear me now?" guy, all you have to do is switch to Sprint.
Sprint Super Bowl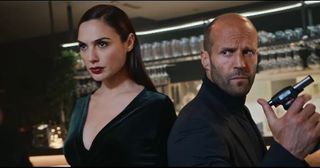 Wix
Not that you need an excuse to watch Gal Gadot and Jason Statham beat a bunch of people up, but this Wix commercial is highly entertaining. According to the commercial, website-builder Wix is so easy to use that you'll have no trouble creating a website for your restaurant -- even after two action stars completely trash it in a big brawl.
Wix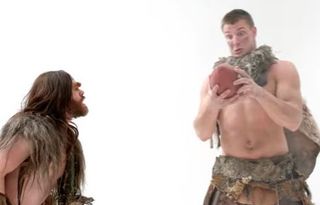 T-Mobile - #UnlimitedMoves
T-Mobile
T-Mobile has a knack for silly Super Bowl ads, and this year's #UnlimitedMoves commercial is no exception. Starring Justin Bieber as a "celebration expert" and Rob Gronkowski as a football-spiking caveman (so himself), this zany clip shows all kinds of funny touchdown celebrations, and invites fans to submit their own via Twitter.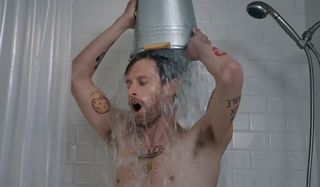 GoDaddy
GoDaddy's "The Internet Wants You" ad gets major points for cramming just about every popular internet meme into a 30-second clip. We've got the water bottle flip, the Ice Bucket Challenge, the gold/blue dress debate, a bunch of kittens — heck, we even get Rickrolled.
GoDaddy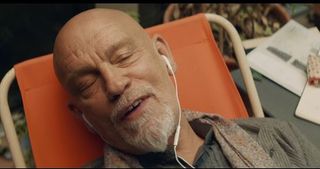 Squarespace
It turns out that everyone has to deal with domain name issues — even if you're famous actor John Malkovich. This hilarious Squarespace ad shows Malkovich getting increasingly angry as he argues with someone over JohnMalkovich.com, which the actor wants to use to start his new menswear line.
Squarespace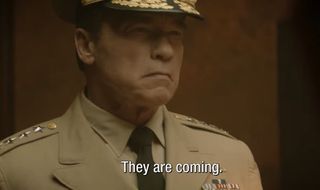 Mobile Strike
We can't promise that this Mobile Strike commercial will make you want to play the fairly unexciting strategy game, but we'll never pass up an excuse to watch Arnold Schwarzenegger deliver a bunch of one-liners in various military outfits. Considering Schwarzenegger's highly public back-and-forth with President Trump, we're surprised Donald hasn't mocked this one yet.
Mobile Strike