11 Ultimate Super Bowl Party Gadgets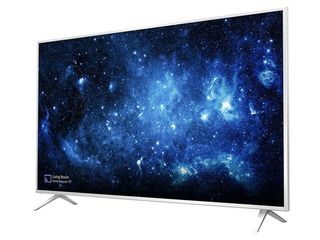 Vizio SmartCast 55-inch P-Series 4K UltraHD TV
This 55-inch 4K TV supports both HDR and Dolby Vision for the most realistic colors, and it uses IPS technology to deliver good off-axis viewing — great for a crowd. It relies on Google Cast for its smarts, so you'll be able to easily stream content from your smartphone. However, there's no built-in tuner, so cord cutters will need to buy a TV tuner if they want to get over-the-air broadcasts.
MORE: Our Favorite 4K (Ultra HD) TVs Available Now
Photo credit: Vizio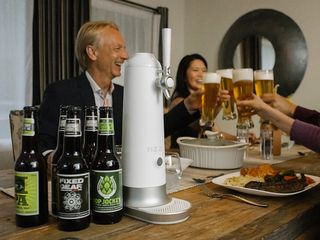 Fizzics WayTap
Make any beer taste like it just came out of a tap. Insert any 12-25 ounce can or 12-ounce bottle into the Fizzics and pull the tap. This machine then works its magic to enhance the texture and flavor of your suds using sound waves. The device runs on four AA batteries and is a cinch to clean up.
Photo credit: Fizzics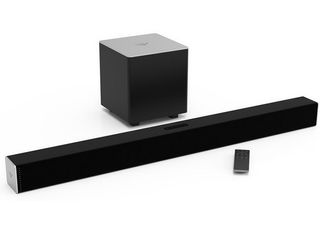 Vizio SB3821-C6 Sound Bar with Wireless Subwoofer
This boomin' 38-inch soundbar delivers up to 100 decibels of sound, via its two speakers and wireless subwoofer. The sound bar supports Dolby Digital, DTS TruSurround and TruVolume. Inputs include optical, digital coax, RCA and 3.5mm. A Bluetooth connection lets you stream music wirelessly from other devices.
MORE: Our Favorite Soundbars for Small and Big TVs
Photo credit: Vizio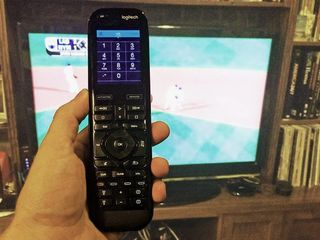 Logitech Harmony Elite Remote Control
The ultimate in universal remote controls, the Harmony Elite not only turns on your TV, cable box and entertainment system to the correct settings with the push of a single button, but it can also control smart home devices, such as Philips Hue lights, and it works with the Amazon Echo and Echo Dot.
Photo credit: Mike Prospero/Tom's Guide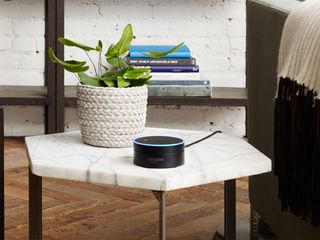 Amazon Echo Dot
This little puck-shaped device is your gateway to controlling everything in your home using just your voice. Through Alexa, the Echo Dot also lets you play music, order groceries (like more guacamole), check the weather and even get updates on the game's score if you're not near a TV.
MORE: Amazon Alexa Guide: Tips, Tricks and How-Tos
Photo credit: Amazon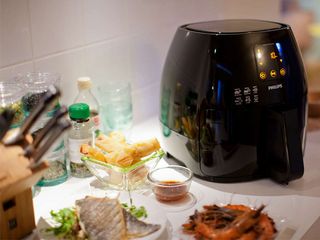 Philips XL AirFryer
Yes, fried foods taste amazing, but what do you do with all that oil afterward? The Philips Airfryer lets you use a fraction of the oil, which not only makes cleanup easier, but also makes those french fries in less time — and marginally healthier, too. It comes with a recipe booklet with instructions on how to cook everything from meatballs to salmon.
Photo credit: Philips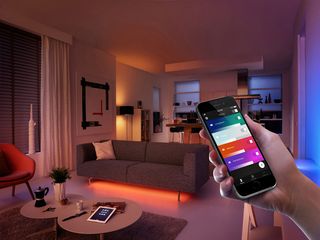 Philips Hue Lights
Set the mood for the big game with Philips Hue lights, whose colors you can change. Or you can set them to change automatically when your favorite team scores by linking them to IFTTT. They also work with both Siri and Alexa, so you can turn them on and off using your voice. The lights, of which there are many types, from traditional screw-in bulbs to LED light strips to accent pieces, will also last a long time. And they use a lot less energy in the process. The starter kit includes three lights and a bridge, all for around $199.Photo credit: Philips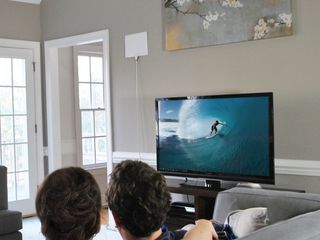 Mohu ReLeaf
Don't have a cable box, but still want to watch the Super Bowl? Our favorite nonamplified HDTV antenna is made from recycled materials, is easy to set up and gets great reception. And it costs less than $50.
MORE: Best Indoor HDTV Antennas for Cord Cutters
Photo credit: Mohu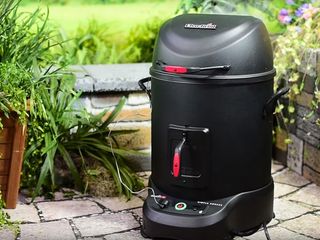 Char-Broil SmartChef Simple Smoker
There's nothing like a mouthwatering, juicy brisket or pulled pork sandwich to much on while watching the game, but making sure the meat stays at the proper temperature is critical. This Wi-Fi-connected smoker will send alerts to your smartphone on the temperature of your beef, as well as the temp inside the smoker itself. An external smokebox makes it easy to add wood chips, and the device will let you know when everything's done.
MORE: Our Favorite Kitchen Gadgets
Photo credit: Char-Broil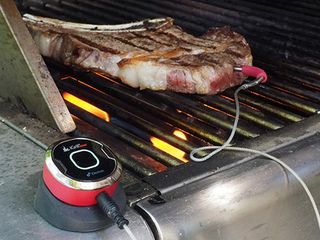 iGrill Thermometer
Make sure that steak is perfectly medium-rare with this Bluetooth-connected thermometer. It will send a notification to your smartphone when that porterhouse has hit the ideal internal temperature.
Photo credit: Mike Prospero/Tom's Guide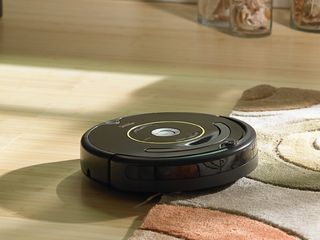 Roomba 650
After everyone leaves the big Super Bowl party, you're left with a big mess to clean up. Make your job a little easier with a robot vacuum, which will suck up all those potato chip crumbs at the touch of a button. The Roomba 650 is an Amazon top seller, thanks to its versatility, price, ease of use and cleaning power.
MORE: The Best Robot Vacuums to Clean Your Pad
Photo credit: Amazon