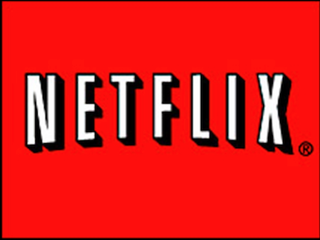 Reports have surfaced that Netflix chief executive Reed Hastings has met with senior executives of major cable companies to discuss adding the streaming service to their lineup. The idea is for Netflix to become another on-demand option for cable subscribers through set-top boxes. And like Showtime and HBO, Netflix would be an additional service fee option added to the subscriber's cable bill.
"It's not in the short term, but it's in the natural direction for us in the long term," Hastings told investors during a conference last week. "Many (cable service providers) would like to have a competitor to HBO, and they would bid us off of HBO."
Industry watchers reportedly blew off Hastings' comment last week, but numerous insiders are claiming his intentions to become a cable channel are real. He's presently talking to the senior executives to see how the partnership will work, and at least one cable operator reportedly plans to experiment with a Netflix offering by the end of the year.
Netflix may be looking for a new avenue thanks to a potentially overcrowded video streaming market. Comcast, the largest cable operator here in the States, just last month launched its own online video service to keep subscribers from switching over to Netflix. Time Warner Cable has also started streaming TV to subscribers online, and the likes of Google, Apple and Amazon are reportedly gearing up to offer their own Netflix competitors in the near future. Let's also not forget Verizon which just teamed up with Redbox to provide another online/DVD subscription solution.
For a time, Netflix was deemed as serious competition, as cable companies and networks feared that consumers would "cut the rope" by ditching cable TV for the streaming video service. But on a whole that hasn't happened, and content providers are actually smiling over the fact that they're raking in licensing fees from Netflix over old TV shows and movies. Even more, with Starz now out of the picture, Netflix could feasibly be just another premium cable channel offering re-runs as well as new content.
But even if Netflix signed a deal with a cable company now, it would still take several months to get anything off the ground. A senior programming executive close to the matter claims Netflix would need to re-work its licensing deals with programmers since most of its contracts do not allow content to be piped through set-top cable boxes.
Still, online streaming services could be a thing of the past if cable companies follow Time Warner's lead. As Reuters points out, Time Warner is currently testing a service that actually charges users for the amount of bandwidth they use. Given that streaming video consumers the most data, consumers could very well convert back to their trusty cable box connection.