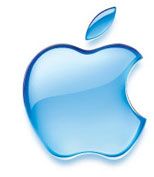 If the current statistics concerning worldwide iPhone data consumption is correct, then there's a good reason why AT&T's non-iPhone subscribers are pulling hair and teeth in frustration. A recent report from AdMob (PDF) indicates that Apple's iPhone consumes more than 50-percent of all mobile traffic globally. That's more than Symbian, Android, RIM, and Windows Mobile-based devices combined.

The report also details rival mobile consumption, reporting that Android grew from 17-percent to 20-percent in October thanks to the sales of HTC models. RIM saw a slight plunge in mobile traffic, dropping from 14-percent to 12-percent. The Palm Pre WebOS took the biggest hit during October, free-falling from 10-percent to a meager 5-percent.

Despite the release of Motorola's Droid and Verizon's attempt to make it the "iPhone killer," the report indicates that the overall race within the States resides between Apple, RIM, HTC, and Palm. Apple took a larger chunk of mobile traffic shares in the UK, commanding a whopping 74-percent compared to September's 71-percent share.

Despite Apple's dominance, the report focuses on the model distribution of Blackberry and android platforms. Apparently, 63-percent of Blackberry-related traffic stemmed from the Curve, Bold, and Tour models in October. HTC dominated the Android platform, as Motorola didn't release the Droid smartphone until the first week in November.
Get more tech and gaming news by hitting me up on Twitter here.