Record popularity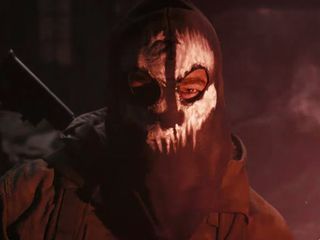 "Call of Duty" is just about synonymous with "mainstream gaming," but the next entry may not reach its predecessors' heights of popularity. "Call of Duty: Ghosts" will debut on no fewer than six platforms within a short time frame, which may fracture its player base.
During an investor call, "Call of Duty" publisher Activision CEO Eric Hirshberg discussed a phenomenon that the Internet has dubbed "next-gen hesitation." This behavior affects gamers who have yet to decide whether they will buy an upcoming game for a next-gen or current-gen console and, consequently, do not pre-order it at all.
"As one might expect in this console transition year, pre-orders for 'Call of Duty: Ghosts' are well below the record-setting pace set by 'Call of Duty: Black Ops 2' last year," Hirshberg said during the call, according to a Eurogamer report. "However, our quantitative consumer research indicates that hesitation amongst past club pre-orders is primarily due to not knowing which platform they will be playing on, which is natural at this time in the console transition."
In plain English that means gamers might buy Xbox Ones and PlayStation 4s between now and when "Call of Duty: Ghosts" comes out, and they're not sure whether to buy it for the next-gen consoles or their current Xbox 360s and PS3s.
Pre-orders are not the only way to gauge game sales, of course, and "Call of Duty: Ghosts" could (and probably will) still shoot to the top of the charts when it releases on Nov. 5 (for Xbox 360, PS3, Wii U and PC, that is — its PS4 and Xbox One counterparts will come later). However, "Ghosts" would be hard-pressed to match the success of its predecessor, even under the best circumstances.
You might remember that James Cameron's ultra-successful "Avatar" made $1 billion in 17 days. "Call of Duty: Black Ops 2" reached the same milestone in only 15 days; the year before, "Call of Duty: Modern Warfare 3" took 16.
"Call of Duty" is one of the most successful franchises in entertainment history, but sooner or later, the series has to peak. This has serious ramifications, both for the series and mainstream gaming at large. "Call of Duty" is responsible for a huge chunk of Activision's financial wellbeing, and if the series declines, Activision — and the company's other series — will decline with it.
Furthermore, "Call of Duty" has been a touchstone for gaming at large: It's part of the cultural lexicon for fans and developers alike. Fans love to hate "Call of Duty" just as often as they love it, and developers just about fall over themselves to implement explosive set-pieces and competitive multiplayer modes; they even turn long-running franchises from other genres into first-person shooters.