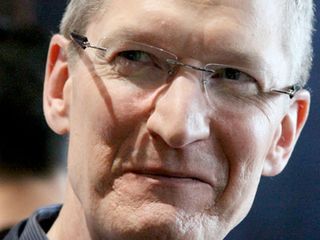 Reuters reports that on Wednesday U.S. District Judge Denise Cote granted the Justice Department's request to force Apple CEO Tim Cook to testify for four hours in the eBook conspiracy lawsuit.
This week the Justice Department argued that Cook likely has relevant information about the fruity company's iPad-based entry into the ebook market in April 2010. It also argued that Cook likely had conversations about the ebook market with former Apple CEO Steve Jobs before he passed away a year later in 2011.
Naturally Apple fought the government's request, saying that putting Cook on the stand would be "cumulative and duplicative" given that the Justice Department has already deposed 11 other Apple executives.
"This effort to depose Mr. Cook, Apple's CEO, reflects the fact the government cannot meet its burden of proof in this case," said Orin Snyder, a lawyer for Apple at the law firm Gibson Dunn & Crutcher. He said the government was on a "fishing expedition".
But Judge Cote disagreed, saying that the death of Jobs is a key reason in ordering Cook's deposition. "Because of that loss, I think the government is entitled to take testimony from high-level executives within Apple about topics relevant to the government case [as well as to counter Apple's defense arguments]," she said.
Unfortunately for Apple, it's the only company left standing in an antitrust lawsuit filed by the Justice Department against it and five book publishers accused of conspiring to raise ebook prices. All five publishers have settled out of court, the last of which was Macmillan back in February who cited an incredibly large damages expense as a reason for bailing out on Apple.
"Our company is not large enough to risk a worst case judgment," said Macmillan's chief executive John Sargent. "As each publisher settled, the remaining defendants became responsible not only for their own treble damages, but also possibly for the treble damages of the settling publishers (minus what they settled for). A few weeks ago I got an estimate of the maximum possible damage figure. I cannot share the breathtaking amount with you, but it was much more than the entire equity of our company."
The Justice Department is reportedly not seeking damages -- that will likely be pursued through the antitrust lawsuit filed by Attorneys General of 49 states, the District of Columbia and five U.S. territories and commonwealths. Instead, the Justice Department wants to prove that Apple violated antitrust law, and to establish an order preventing Apple from entering into a similar "most favored nation" agreement.
The trial against Apple will begin in June.