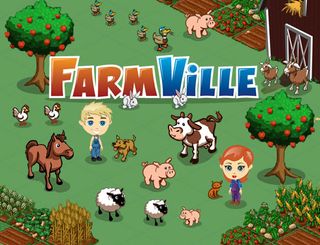 Farmville was the game that put Zynga on the map and roiling in social media riches.
Now, with Zynga's stock dropping, Zynga's announced Farmville 2. Maybe then it'll right the company's dropping stock right side up.
The detail were scant, but Zynga's selling point for making the Farmville sequel was that it'd be the company's first game in 3D.
I don't know if the 3D will bring back the golden days of Farmville, when the game peaked at 80 million active players.
Zynga hasn't announced a date for Farmville 2 just yet. But there's definitely one thing to get excited about: being told you're out of energy or coins… in 3D.