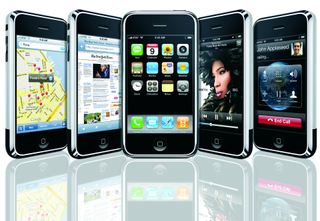 Citrix, the company behind some of the most widely used Virtual Private Networking solutions, announced (unofficially) via its community blog that it has been working on a XenApp solution for the iPhone.
XenApp is the Citrix application platform that allows for on demand access to applications hosted locally or remotely without the need for a full installation. Applications are processed and stored locally or remotely as CAB (cabinet) files, which are then accessed dynamically with the XenApp client.
Being able to run Windows applications on the iPhone is certainly not the highest priority of Apple or other developers; however, if the iPhone is to succeed in the business market, compatibility the most widely used OS is necessary. And Citrix sees that as the main reason for creating a XenApp receiver for the Apple iPhone.
If such an application receiver were to be published on the iPhone, it would mean that hundreds of Windows applications could be instantly accessible for all iPhone users with a WiFi/Data connection.
Citrix boasts a 99.999 percent application availability with their existing XenApp platform for Windows and if even a fraction of that would be available for the iPhone, it could potentially increase the iPhone's effectiveness as a true all-in-one device for the business user.
The benefit of this platform is that user preferences and data are stored locally while the application is hosted elsewhere; therefore, saving storage space for a mobile device and improving access time. According to the Citrix blog, plans are in place to release a XenApp Receiver Application by the first half of 2009. It would certainly be interesting to see if Apple has an issue with Citrix's creation as other VPN applications currently allows very rudimentary access to your Windows machines.