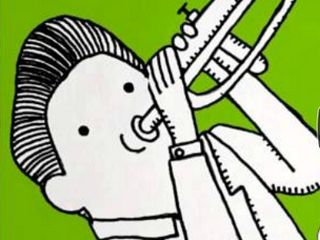 Just two weeks after Spotify pitched a tent on American soil and began dishing out its brand of music subscription packages, Twonky creator PacketVideo slapped the company with a lawsuit claiming... you guessed it... patent infringement.
The complaint (Scribd) was submitted on Wednesday in the Southern District of California and claims that Spotify violates a patent for a "device for the Distribution of Music in Digital Form." It also states that Spotify was informed of the patent infringement months before it launched here in the States, but went ignored.
PacketVideo is now asking for triple damages for a "willful" violation. The company also wants the California court to ban Spotify here in the States unless the technology is licensed from PacketVideo. It's also seeking royalties for the patent.
According to the lawsuit, PacketVideo offers "everything from browsing for, recommendation of, and discovery of music and video, to the purchase, playback and sharing of music and video. The company's software supports all major media formats, broadcast standards, home networking protocols, operating systems and handsets/mobile phones. PacketVideo's customers include mobile operators such as Verizon Wireless, NTT DoCoMo and Orange, handset manufacturers, and consumer electronic companies. PacketVideo's software is currently embedded in more than 260 million devices worldwide and more than 320 different products."
The lawsuit also addresses Spotify's Luxembourg and UK divisions.
"PacketVideo is claiming that by distributing music over the Internet, Spotify (and by inference any other similar digital music service) has infringed one of the patents that has previously been acquired by PacketVideo. Spotify is strongly contesting PacketVideo's claim," a Spotify representative said.
Currently the free version of Spotify is invite only, but music lovers can now sign up for the Unlimited and Premium accounts without waiting. For $4.99 per month, Unlimited is a step up from the Free account by eliminating ads and time restraints. Naturally the $9.99 Premium account provides everything Spotify has to offer, from streaming to iOS and Android devices to offline music playback (caching).
Before Spotify launched here in the State earlier this month, the service was only available in the UK, Sweden, Finland, Norway, France, The Netherlands and Spain.