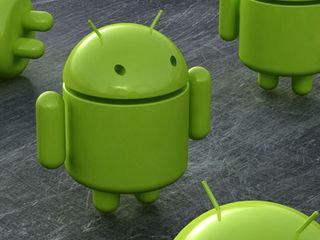 We already know we won't be seeing the Samsung Galaxy S III at Mobile World Congress this month, that much Samsung has confirmed. However, that hasn't stopped the rumor mill from churning out information regarding the device. According to the latest gossip, the newest addition to Samsung's super-successful Galaxy line of smartphones will be a quad-core beast that's razor thin.
Boy Genius Report this week cites Korean language site the Electronic Times News in reporting that the Samsung Galaxy S III will be the thinnest Galaxy phone to date. In fact, at just 7mm thick, it will reportedly be one of the thinnest smartphones in the world when it launches. The Electronic Times News says the phone's 7mm chassis will pack a Super AMOLED Plus display, an 8-megapixel camera, a 2-megapixel up front for video conferencing, and Android 4.0. Earlier rumors have pointed to a quad-core CPU, a Super AMOLED display, a massive 2GB of RAM, and Ice Cream Sandwich.
Sadly, we're no closer to knowing the release of this phone than we were last week. ETN suggests May, but really, the only thing we know for certain is that it will launch in the first half of this year. At least, that's what Samsung told us when it confirmed it would not be unveiling the phone at MWC later this month. According to Samsung, the S III is still set to make its debut before June, so at least we know we don't have to wait too long for this device.