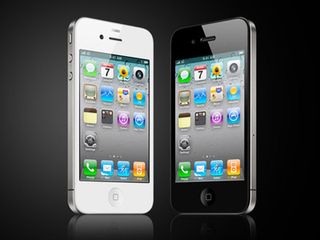 There are a lot of pointless gizmos and gadgets out there but we wouldn't consider a USB STD tester to be one of them. The Guardian reports that boffins at the University of London are developing a self-testing device that will bring the convenience of those pee-on-a-stick home pregnancy tests to an STD test. However, unlike pregnancy tests, this fast and private home STD test would rely on electronics to deliver the news. The subject would pee or spit on a computer chip, much like a USB stick, and then plug it into their phone or computer to receive their diagnosis.
With the ability to diagnose a variety of different infections (including chlamydia or gonorrhea), the idea is that these little electronic STD test kits would be available from vending machines in nightclubs, pharmacies, and supermarkets. By making these kits readily available in the kinds of places condoms have been available for years, scientists hope to cut out the hassle or embarrassment of asking your doctor about that new itching sensation. It may also lead to an increase in people deciding to get tested at all.
"Some people may find going into a doctor's surgery to be tested an intimidating experience, so it's crucial that we find new ways to engage with people," Dr. Marion Henderson told the Guardian, adding that some infections do not always display symptoms. "This is important, particularly for women, as it can lead to future painful pelvic inflammatory disease and even infertility, both of which could be avoided with testing and appropriate treatment."
Though people would likely be happy to fork over money for this kind of at-home test, the sexually transmitted infection detection kit should come pretty cheap. Developers say they hope to sell the tests for between 50p or £1 each (80c or $1.60).