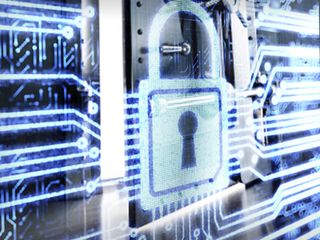 Lenovo and PayPal have launched Fast IDentity Online (FIDO), which aims to replace passwords for more secure online authentication methods.

The PC manufacturer and eBay-owned payment transfer service join voice biometrics firms Agnitio, Infineon Technologies, Nok Nok Labs and Validity in launching FIDO. The group said that the current, password-based authentication system on the Internet is affected by malware, phishing and reuse, which leads to financial and identity theft.

FIDO is now building a system that automatically detects when an Alliance-enabled device is present, which will then offer a user an opportunity to replace passwords with more secure methods.

"The Internet - especially with recent rapid mobile and cloud expansion - exposes users and enterprises, more than ever before, to fraud," said FIDO Alliance President and PayPal's chief information security officer Michael Barrett. "It's critical to know who you're dealing with on the Internet."

FIDO's standard will support a variety of technologies, including biometrics such as fingerprint scanners, voice and facial recognition, as well as existing options including Near Field Communication (NFC) and One Time Passwords (OTP). The FIDO protocol has been created to allow for future innovation, in addition to specific needs of different organizations.

"By giving users [a] choice in the way they authenticate and taking an open-based approach to standards, we can make universal online authentication a reality," Barrett added. "We want every company, vendor, and organization that needs to verify user identity to join us in making online authentication easier and safer for users everywhere."

The Alliance stated that the majority of online users have around three or four slightly varied passwords they use across multiple sites and accounts. Using the same password on several accounts, however, is a serious risk for the user if one account is compromised.

"Lenovo products have earned a reputation for outstanding security features and designs," said Mark Cohen, Vice President and General Manager, Ecosystem and Monetization, Lenovo. "Recognizing that our customers wanted more than just passwords for authentication, we began shipping ThinkPad PCs with integrated fingerprint readers nearly a decade ago. We are excited about the new FIDO standard because it enhances both security and convenience, enabling biometric and other forms of authentication to take place directly between the user and the service that he or she is trying to use."

IDC Research Director Sally Hudson estimates that the authentication market will earn more than $2.2 billion in revenue by 2016. "This demand is driven by social networking, Internet, cloud and mobile, all of which will require higher and higher levels of authentication by governments, corporations and consumers," she said. "We believe that standards based, automated solutions such as those advocated by FIDO will contribute greatly toward making this a reality."