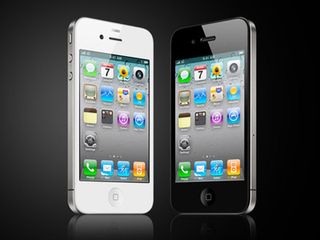 You might remember when, early last month, Motorola filed several lawsuits against Apple alleging infringement of 18 patents. Specifically, Motorola filed a complaint with the U.S. International Trade Commission (ITC) alleging that Apple's iPhone, iPad, iTouch and certain Mac computers infringe Motorola-owned patents. The company also filed patent infringement complaints against Apple in the Northern District of Illinois and the Southern District of Florida. A little over a week later, Motorola requested that several of Apple's multitouch patents be invalidated.
Now Apple has fired back, filing two patent infringement lawsuits against Motorola in the U.S. District Court for the Western District of Wisconsin. Apple highlights six patents in total in the two suits and seems to only be targeting Android phones. ZDNet reports that the Droid, Droid 2, Droid X, Cliq, Cliq XT, BackFlip, Devour A555, Devour i1 and Charm are all named in the suit. Apple wants a jury to prevent Moto from continuing to use the technology in its devices and is also seeking treble damages plus its legal fees.
One of the patents (patent number 7,497,949 for 'touchscreen device, method and graphical user interface for determining commands by applying heuristics') also appears in Apple's monster lawsuit against HTC. ZDNet reports that five out of the six patents are related to multitouch technology. The last remaining patent relates to an 'object-oriented system locator system'.