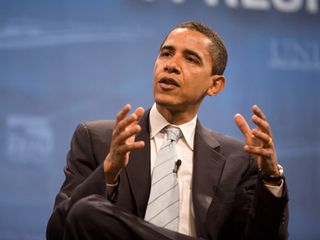 CBS reports that the Obama administration is currently working on the National Strategy for Trusted Identities in Cyberspace, a cybersecurity effort that essentially hands out Internet IDs to all Americans. Once completed, the new plan will be handled by the U.S. Commerce Department rather than the Department of Homeland Security or the National Security Agency.
"We are not talking about a national ID card," said U.S. Commerce Secretary Gary Locke during an event at the Stanford Institute for Economic Policy Research. "We are not talking about a government-controlled system. What we are talking about is enhancing online security and privacy and reducing and perhaps even eliminating the need to memorize a dozen passwords, through creation and use of more trusted digital identities."
For now the details surrounding the upcoming security measure are scarce, unusually so according to CBS. However when it was first revealed late last year, there was indication that users would have a smart card or digital certificate that would prove their actual identities. There would be offered to consumers by online vendors for financial transactions.
"I don't have to get a credential if I don't want to," explained White House Cybersecurity Coordinator Howard Schmidt. He also added that there won't be an emerging centralized database, and that anonymity and pseudonymity will still remain possible on the Internet. He also stressed that the private sector will need to lead the plan's implementation, not the government.
The announcement that the U.S. Commerce Department will handle Internet IDs is expected to please privacy and civil liberties groups that have spoken out in the past against dual roles of police and intelligence agencies. Schmidt said that the Commerce Department's role is "the absolute perfect spot in the U.S. government" to centralize efforts toward creating an "identity ecosystem" for the Internet.