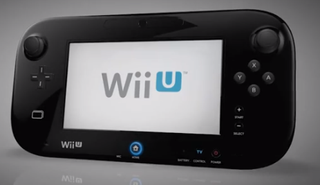 Nintendo's been spilling all sorts of details about the Wii U at E 2012. The Japanese gaming giant hit the ground running in Los Angeles with an event on Sunday night and another one yesterday. The majority of time was spent talking about all things Wii U or Wii U-related. The company even released a few videos to give gamers a virtual tour of the unique tablet gamepad and console.
Today, we learn just how much gaming you'll get out of that tablet gamepad on a single charge? On the off chance that you too are curious how much juice a controller with a built-in display requires, a spec sheet released by Nintendo has revealed all. Kotaku points to the Nintendo Japan website, which is proudly displaying all kinds of specs about the Wii U. Battery life is listed as 'about three hours to five hours' but Nintendo warns that 'battery duration is a guideline' and will vary. Things like the brightness of the display could mean its even shorter.
The good news in all of this is that you can play while charging via AC adapter, so you won't have to take a break when the charger runs out of juice. However, given the original Wii's suggestions for regular breaks, we're almost expecting the console to recommend we get a breath of fresh air when we wear the batteries out.