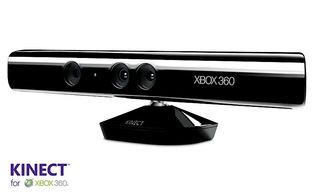 Microsoft's Project Natal has been around since E3 of last year. There's been several demonstrations and events featuring Natal since then so we kind of feel like Natal is old news at this stage. However, now that E3 has rolled around again, we're getting all worked up over the motion sensing peripheral.
We'd heard through the grapevine that Microsoft planned to ditch the name Natal and last night, the company did just that. At a huge party in downtown LA, the Redmond, Washington-based company revealed Kinect, aka Project Natal to the world.
The company didn't give a lot of details about the project, preferring instead to focus on the aesthetics with an impressive Cirque du Soleil performance. Microsoft had banned cameras and phones from the event but soon after released official shots of the device.
In a simultaneously posted report, USA Today released details of some of the titles we can expect to see at launch. These include:
Engadget reports that there'll also be a video chat application and that for the most part, a lot of the games seem 'one player at a time,' even the multiplayer games like volleyball. Stay tuned for some Kinetic videos!