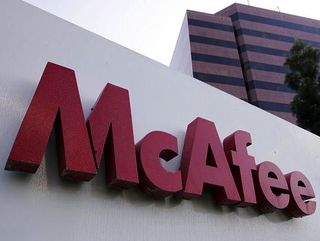 On Tuesday McAfee and Intel introduced LiveSafe, a cross-device security service that uses biometric technology including facial and voice recognition to keep personal information safe. It will be offered at a special introductory price of $19.99 with the purchase of selected new PCs or tablets.
"Our digital lives have become more complex as we connect, share, and store data though multiple devices," said Mike DeCesare, president of McAfee. "Consumers deserve a convenient way to protect their identities no matter what type of device they use. The McAfee LiveSafe service delivers this through cutting-edge features combined with simplified security management and unprecedented data protection."
This new service includes McAfee LiveSafe for the PC and Mac, and McAfee LiveSafe Mobile for tablets and smartphones. To add a device, users simply log into their McAfee account, choose a device they want to protect, and then choose the appropriate client to download and install. McAfee promises complete, unlimited device security for PCs, Macs, smartphones and tablets against the latest viruses, malware, and spam along with a host of other protections.
Subscribers are provided with a simple Web-based dashboard to centrally manage security on all of their PCs, Macs, smartphones and tablets. They also have access to the McAfee Personal Locker that uses facial and voice recognition to authenticate a user's identity so that they can securely store sensitive, personal information. The dashboard also allows users to easily and securely manage their passwords and automatically log into all their online accounts from any of their devices.
This new security solution seemingly depends heavily on the very latest of Intel processors. McAfee LiveSafe service includes McAfee Anti-Theft, which utilizes Intel Anti-Theft Technology, and an "innovative" application of Intel Identity Protection Technology (IPT), which is a tamper-resistant hardware authentication mechanism.
"By combining Intel IPT with facial and voice recognition, McAfee LiveSafe service customers with a 4th generation Intel Core processor-based Ultrabook devices will be able to take advantage of this unique multi-factor authentication capability giving consumers a deeper level of trust and protection," the company said. "Ultrabook device owners also will receive the added benefit of the McAfee Security Advisor service, providing immediate answers to all their security questions."
Beginning in July 2013, McAfee LiveSafe service will be available through select retailers for $19.99 for a 12-month subscription when purchased with a new PC or tablet, and $79.99 for a 12-month subscription for consumers' existing PCs and tablets. McAfee LiveSafe will come pre-installed on Ultrabook devices and PCs from Dell starting on June 9, 2013.