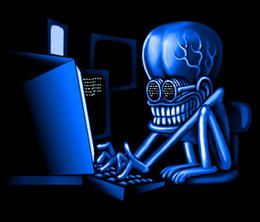 On Thursday nonprofit organization StopBadware launched the Ads Integrity Alliance, an initiative to protect users from bad ads and maintain trust in the online advertising ecosystem. So far charter members include Facebook, Google, Twitter, AOL, and the Interactive Advertising Bureau (IAB). What does this mean for you? There will be less of a chance for malware-laced ads to ruin your day.
"In 2011, Google alone disabled more than 130 million ads and 800,000 advertisers that violated our policies on our own and partners' sites, such as ads that promote counterfeit goods and malware," Google said in a blog on Thursday. "We believe that the Ads Integrity Alliance can make a similarly important contribution to the goal of identifying and removing bad ads from all corners of the web."
According to StopBadware, the Alliance will develop and share definitions, industry policy recommendations, and best practices. It will also serve as a platform for sharing information about "bad actors." The Alliance will also share relevant trends with policymakers and law enforcement agencies.
"Online advertising has been a driving force in the growth of the Web as a platform for commerce, innovation, and expression," StopBadware said. "With success have come bad actors that threaten the trust people place in their favorite websites and the advertising infrastructure that supports them. Ad industry leaders have been working hard to protect users from bad ads, including those that deliver malware, direct users to scams, or try to sell counterfeit goods. The Alliance will enhance these efforts by allowing leaders to combine their expertise and raise standards for ad integrity."
"No individual business or law enforcement agency can single-handedly eliminate these bad actors from the entire web," Google's Eric Davis added. "As StopBadware has shown, the best way to tackle common problems across a highly interconnected web, and to move the whole web forward, is for the industry to work together, build best practices and systems, and make information sharing simple."
Sounds like a good time for a feel-good song. Heal the internet, make it a better place for you and me.