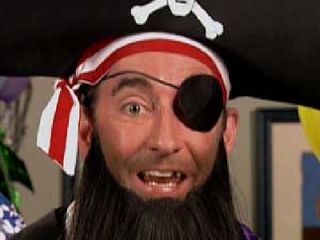 CNET reports that Time Warner Cable has refused to hand over the names of subscribers accused of pirating a porn film distributed by Larry Flint Publishing (LFP).
According to the report, Dallas-based attorney Evan Stone filed three separate lawsuits in October--all three on behalf of Flint's company--that targets over 4,000 "John Doe" offenders. The lawsuits claim that the defendants illegally shared the movie "This Ain't Avatar XXX" using a peer-to-peer client (BitTorrent). The problem Stone faced is that he only possessed each defendant's IP address-- he couldn't match the numbers to the actual subscriber accounts without Time Warner Cable's help.
"Plaintiff has evidence that each and every defendant in this case was using the same .torrent reference file to obtain the exact same copy of Plaintiff's film," Stone wrote in documents filed with the court. "They only could have obtained [this] from other defendants in this case or yet unlisted defendants who themselves had already obtained the film."
The documents go on to explain that BitTorrent piracy is pointless without a BitTorrent 'swarm.' "This swarm is the group of users that are connected to each other to obtain the data referenced in the .torrent reference file... such as a reference file for a motion picture," the documents read. "For this process to work, each user must have the same .torrent file. It is not enough for a user's .torrent file to merely reference a copy of the same motion picture. It must reference the same specific copy of the motion picture as everyone else in the swarm for that user to participate in the swarm."
Stone said that Time Warner Cable eventually agreed to hand over ten names per month, however Stone argued that the amount was "totally unsatisfactory." LFP disagreed and asked Stone to back off, as Time Warner Cable was one of the company's business partners and LFP's managers were unwilling to challenge the popular ISP. Unable to come to an agreement, Stone and LFP decided to part ways.
"If you're a pirate in these times, TWC is the ISP to have," Stone told CNET.
Stone isn't the only legal eagle facing a stone wall in dealing with Time Warner Cable. Law firm Dunlap, Grubb & Weaver launched a campaign against thousands of accused film pirates back in March 2010 on behalf of several independent film producers. Time Warner Cable refused to quickly hand over the names of accused customers, forcing Dunlap to drop the complaints. Instead, the firm had to work the cases using a slower approach.
Despite the collapse of the LFP campaign, Stone currently plans to continue on with the lawsuits against movie pirates on behalf of his other clients. "I was born for [these kind of cases]," Stone said. "I put myself through school doing database programming and I earned a film degree before my law degree. I honestly think it's my tech background that has saved me from making the same mistakes [Dunlap] made. Either way, this trend of BitTorrent litigation is a long way from over."